Supreme Court crisis updates: Prashant Bhushan alleges misconduct by CJI, says CBI should probe Dipak Misra
The Supreme Court will hear two petitions pertaining to the death of CBI special judge BH Loya on Tuesday. Questions have been raised about the cause of death.
Auto refresh feeds
LIVE NEWS and UPDATES
Latest updates
The CJI met the four dissenting judges and held talks for 15 minutes over possible solutions to the issues raised by them.
Judge BH Loya's death case must not be confidential, the Supreme Court said in a 5-minute hearing. Everything must be before the public. The Supreme Court, without fixing any specific date, listed the matter for hearing after a week.
Maharashtra Government handed over documents in a sealed cover to Supreme Court.
A day after Attorney General KK Venugopal called the ongoing crisis in Supreme Court a "storm in a tea cup", on Tuesday said the crisis seems to be unresolved and hoped it will be "fully settled" in a couple of days.
Further, a Constitution Bench comprising CJI Dipak Misra, Justice AK Sikri, Justice AM Khanwilkar, Justice DY Chandrachud and Justice Ashok Bhushan has been constituted to hear important cases including those on Aadhaar, decriminalisation of homosexuality, validity of adultery law under IPC, entry of women into Sabarimala temple etc. It will start the hearings from 17 January.
The informal meeting Chief Justice of India Dipak Misra had with the judges of the Supreme Court on Monday morning had some emotional moments. Justice Arun Mishra is said to have broken down for being "unfairly" targeted by the four judges raising questions about his "competence" and "integrity".
He said that though his name was not mentioned by the four judges, inferences have been drawn from the cases referred to by the four judges including that of late CBI special court judge BH Loya.
Justice Mishra said that he has been working hard and was overburdened. He said that even earlier the former Chief Justices TS Thakur and JS Khehar had assigned him tough cases.
At this point, the Chief Justice took Justice Mishra to his chamber while Justice J Chelameswar put his arm around his shoulder and told him that they were trying to raise issues and were not against him.
The benches in Courts Number two, three, four and five headed by the rebel judges — Justice J Chelameswar, Justice Ranjan Gogoi, Justice Madan B Lokur and Justice Kurian Joseph, respectively — attended to their business as usual.
Later, a lawyer RP Luthra in a mentioning before Court Number One headed by Chief Justice Dipak Misra said that there is "a conspiracy to destroy the institution" and urged the Chief Justice to take action against the four judges.
However, the Chief Justice smiled and remained silent.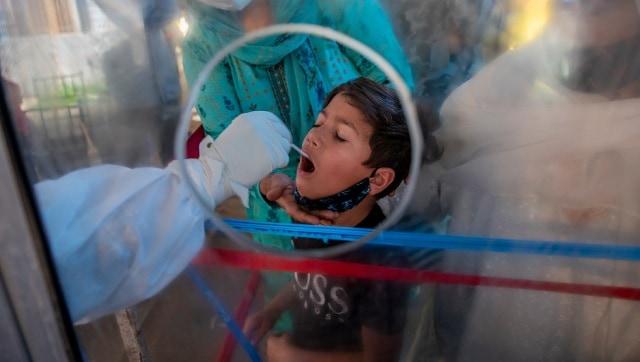 India
The daily rise in new coronavirus infections has been below 20,000 for 47 straight days and less than 50,000 daily new cases have been reported for 150 consecutive days now
India
The daily rise in new coronavirus infections has been below 20,000 for 44 straight days and less than 50,000 daily new cases have been reported for 147 consecutive days now
India
The daily rise in new coronavirus infections has been below 20,000 for 43 days in a row and less than 50,000 for 146 consecutive days