Supreme Court dismisses bail plea of former UP minister Gayatri Prajapati in 2014 gangrape case
The Supreme Court on Wednesday dismissed the bail plea of former Uttar Pradesh minister Gayatri Prasad Prajapati in an alleged gangrape case in which he is one of the accused
New Delhi: The Supreme Court on Wednesday dismissed the bail plea of former Uttar Pradesh minister Gayatri Prasad Prajapati in an alleged gangrape case in which he is one of the accused.
A bench of Justices AK Sikri and Ashok Bhushan dismissed the bail plea of Prajapati.
The apex court had earlier sought response from Uttar Pradesh police on Prajapati's petition challenging the Allahabad High Court's December last year's order dismissing his plea seeking bail in the case.
Prajapati was sacked as a minister by then chief minister Akhilesh Yadav from his cabinet in 2016 during a family feud with his father Mulayam Singh Yadav and uncle Shivpal Yadav. He was later reinstated in the council of ministers in Uttar Pradesh.
An FIR was lodged in the matter at Gautampalli police station in Lucknow after the Supreme Court last year rebuked the state police during the then Samajwadi Party regime for not registering the case.
A Chitrakoot-based woman had accused the former minister and his accomplices of rape. She had also alleged that he had attempted to rape her minor daughter too.
In his plea filed before the apex court, Prajapati had claimed that allegations levelled against him in the case were false and baseless and he should be granted bail since charge sheet has already been filed.
The apex court had in February last year directed the Uttar Pradesh Police to lodge an FIR against Prajapati and others in connection with the case of alleged gangrape.
The order had come on a plea of the woman, who had alleged repeated gangrape by Prajapati and others and sought the court's direction for lodging of an FIR.
She had claimed that the alleged incident had first taken place in October 2014 and continued till July 2016 and when the accused tried to molest her minor daughter, she decided to lodge a complaint.
India
The plea contended that non-availability of drugs at the Anti Retro Viral Therapy Centres of the National AIDS Control Organisation results in hampering ARV treatment of the people living with HIV/AIDS
Politics
The Samajwadi Party (SP) will hold its national convention at Lucknow on 29 September during which its president will be elected, and the party's strategy for the 2024 Lok Sabha polls discussed.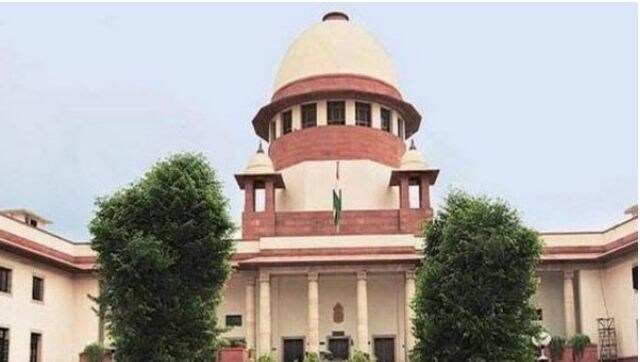 India
The Supreme Court said the distinction between married and unmarried women under the abortion laws is artificial and constitutionally unsustainable and perpetuates the stereotype that only married woman are sexually active