Supreme Court asks CBI to file chargesheet in all Vyapam cases by 31 October
The Supreme Court on Friday asked CBI to submit by October in the trial court the charge sheet related to Vyapam scam
New Delhi: The Supreme Court on Friday asked CBI to submit by October in the trial court the charge sheet, including the CFSL report on electronic evidence collected during the probe of Vyapam scam in Madhya Pradesh.
The Madhya Pradesh Professional Examination Board (MPPEB), also known as Vyapam, conducts several entrance examinations for recruitments and admissions in various courses in the state and a massive scam has been detected in holding tests.
A bench comprising Chief Justice JS Khehar and Justice DY Chandrachud said all prayers including the demand for a CBI probe in the scam has already been allowed and the petition is required to be disposed of.
Senior advocates KTS Tulsi and Vivek Tankha, appearing for Prashant Pandey, a self-proclaimed whistle blower of the scam, said CBI has already received report from the Central Forensic Science Laboratory (CFSL) of the examination of electronic evidence and is not filing it before the special CBI court in defiance of the order of this court.
Tulsi alleged the original Excel sheet, related to the scam, contained names of the chief minister, his wife and others and the apex court, on 15 December, last year, had directed the agency to file CFSL report in the trial court.
Solicitor General Ranjit Kumar, appearing for the CBI, vehemently countered the submissions saying the CFSL report would be filed with the charge sheet.
"We also consider it appropriate to direct, that the final report as indicated above shall be submitted to the CBI court concerned, on or before 31 October", the bench said.
The apex court, which had transferred Vyapam scam probe to CBI, on 15 December, last year had noted that the probe agency had sent "disputed Excel file (hard disk and pendrive) for analysis to the CFSL at Hyderabad".
The court said it would not "examine the said report and comment on the veracity thereof" and rather ask the trial court to deal with it "in accordance with law" when the probe agency files the same.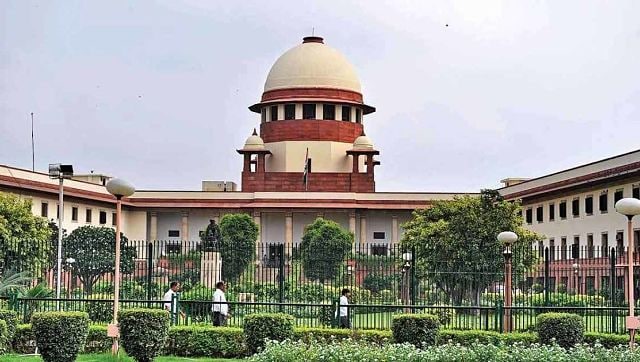 India
The apex court has also imposed costs of Rs 50,000 on the petitioner, which was filed by former UP Shia Waqf Board chairman Waseem Rizvi
India
In the proceedings conducted through video-conferencing, the bench refused to accept submissions of Rupali Sharma, representative of Envitech Marine, that this is a 'national treasury' and needed to be saved
First Cricket News
Ganguly and Shah completed their terms in mid of 2020 but have continued to sit in the chair as SC is yet to hear the case.