Supreme Court allows sale of Saridon, two other drugs for now after manufacturers challenge Centre's ban
Manufacturers of Saridon, Piriton and Dart had challenged the Centre's move to ban the drugs claiming that their composition could put people consuming them at risk.
The Supreme Court on Monday allowed the sale of Saridon, Piriton and Dart for the time being after hearing a petition filed by the drug manufacturers. This comes just days after the Ministry of Health banned the manufacture for sale or distribution of 328 fixed-dose combination (FDC) drugs, including Saridon. The bench held that the stay on the Centre's notification will remain till it decided on the matter, according to NDTV.
Manufacturers challenged the government's decision to ban the drugs and, according to The Economic Times, argued that they have been making these combinations since before 1988. The companies also said that since the Supreme Court had earlier exempted 15 such combination drugs from the ban, the same exemptions should be extended to them, as well, the report quoted lawyers as saying.
FDCs are two or more drugs combined in a fixed ratio into a single dose. In its notification, the government had said: "The Drugs Technical Advisory Board (DTAB) recommended, amongst other things, that there is no therapeutic justification for the ingredients contained in 328 FDCs, and that these FDCs may involve risk to human beings."
The All India Drug Action Network had hailed the Centre's decision and its convener Dr Gopal Dabade said the government has made the right decision, as the drugs "were indeed harmful" and "not prescribed in the textbooks of medicine".
In March 2016, the Centre had prohibited the manufacture, sale and distribution of 349 FDCs, but this was contested by the affected manufacturers in high courts and the Supreme Court.
Complying with the December 2017 Supreme Court judgment, the DTAB examined the matter and, in its report to the Centre, recommended prohibiting the FDCs, saying there was no therapeutic justification for the ingredients in the drugs, and that they could put people consuming them at risk.
Earlier, an expert committee appointed by the Centre, too, had made similar observations.
Considering the recommendations of DTAB and the expert committee, the Ministry of Health and Family Welfare, through a gazette notification, prohibited the FDCs.
With inputs from agencies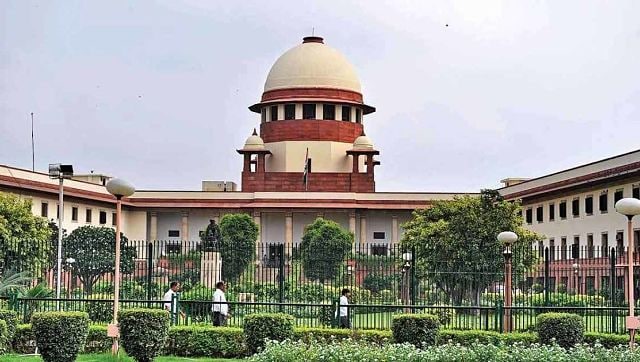 India
The apex court asked the state whether the accused in other cases lodged under IPC Section 302 (murder) are treated the same way, emphasising that the charge levied in this case are 'very serious'
India
India's firecracker hub faces a slow but painful death due to the blanket ban on the sale of firecrackers in several states for the past couple of years
India
The minister, while releasing a new coronavirus anthem, said that about 70% of the population has received at least one dose and about 30% has got two doses