Supreme Court allows passive euthanasia: How Aruna Shanbaug case changed right to die with dignity law
In a landmark judgement, Supreme Court recognised that a terminally-ill patient can write a 'living will' that permits doctors to withdraw life support
In a landmark judgment, the Supreme Court on Friday recognised that a terminally ill patient can write a "living will" that permits doctors to withdraw life support, saying a person with no will to live shouldn't suffer in a comatose state.
A five-judge Constitution Bench headed by Chief Justice of India (CJI) Dipak Misra said passive euthanasia and advance living will are "permissible".
The bench was hearing a PIL filed by the Common Cause NGO, saying safeguards were needed while taking a decision by medical boards to withdraw life support of a terminally-ill patient.
Pinky Virani, who had filed a petition in the Supreme Court on behalf of Aruna Shanbaug, the King Edward Memorial (KEM) Hospital nurse who was raped and rendered comatose for 40 years, lauded the judgment, and said credit for the court's order goes to Shanbaug.
Shanbaug was raped on the night of 27 November, 1973, by Sohanlal Bhartha Walmiki, a ward boy who worked on contract at the KEM Hospital. Sohanlal attacked her while she was changing clothes in the hospital basement.
He choked her with a dog chain and sodomised her. The asphyxiation cut off oxygen supply to her brain After the brutal assault Shanbaug was admitted to the same hospital. For 42 years, she was in the same Ward 4 in a comatose state.
The aftermath of the assault
Following the attack, nurses in Mumbai went on strike, demanding improved conditions at the hospital for Shanbaug and better working conditions for themselves. In the early 80s, BMC officials made attempts to free the bed that Shanbaug was occupying for more than seven years, but the nurses of the hospital protested and the BMC's plan was rejected.
In May 2011, the Supreme Court rejected the mercy killing petition of Aruna Shanbaug. Hospital staffers had criticised the petitioner, Pinki Virani, an author and journalist, and alleged she was only interested in "making money" out of Aruna's plight.
How Shanbaug's case changed right to die law
On 24 Jan 2011, the Supreme Court responded to the plea for euthanasia and concluded that Shanbaug met "most of the criteria of being in a permanent vegetative state". However, it turned down the mercy killing petition on 7 March, 2011. The court, in its landmark judgement, however allowed passive euthanasia.
With inputs from agencies
Find latest and upcoming tech gadgets online on Tech2 Gadgets. Get technology news, gadgets reviews & ratings. Popular gadgets including laptop, tablet and mobile specifications, features, prices, comparison.
News & Analysis
Facebook India's managing director was summoned to appear before a Delhi legislative panel on Wednesday after failing to front the committee last week.
Business
This development comes just hours after the Supreme Court restrained till 28 October the SP group and Cyrus Mistry from pledging or transferring their shares in Tata Sons Pvt Ltd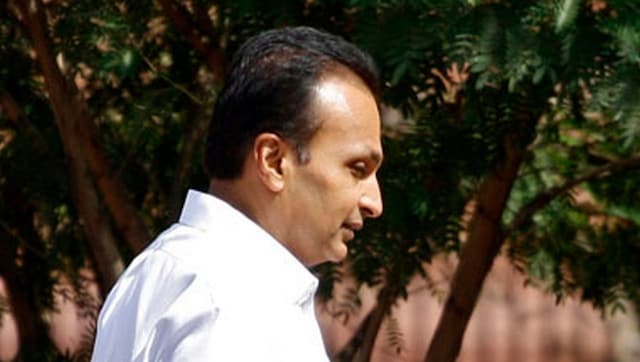 Business
The State Bank of India had moved the apex court to recover Rs 1,200 crore that it had loaned to two firms of the then-chairman of Reliance Communications