Sunjuwan terror attack: JNKPP blames BJP-PDP alliance for deteriorating situation in the Valley, seeks Nirmal Singh's resignation
The Jammu and Kashmir National Panthers Party (JKNPP) on Tuesday staged a protest outside the residence of Deputy Chief Minister Nirmal Singh against the terror attack on an Army camp
Jammu: The Jammu and Kashmir National Panthers Party (JKNPP) on Tuesday staged a protest outside the residence of Deputy Chief Minister Nirmal Singh against the terror attack on an army camp in Jammu and controversial slogans by a National Conference (NC) MLA in the legislative assembly.
JKNPP activists, led by party chairman and former minister Harsh Dev Singh, gathered outside the residence of Nirmal Singh at canal road in Jammu and began shouting slogans demanding his and BJP legislators resignation.
"We gheraoed the residence of Nirmal Singh as the sinister coalition between the BJP and PDP is responsible for the deteriorating situation in the state," Harsh Dev Singh said.
"We sought the resignation of the deputy chief minister as well as the BJP MLAs for maintaining the stoic silence while the anti-national slogans were raised on the floor of the House," he said referring to NC legislator Mohammad Akbar Lone's pro-Pakistan slogans in the House last Saturday.
He said the frequent terror attacks on the camps of the security personnel had shaken the belief of the civilians on the present regime as far as the "credibility, efficiency and the intentions" of the incumbent government were concerned.
Paying homage to the slain soldiers, the JKNPP chairman said despite spurt in terror attacks the BJP-PDP government had not "learnt lessons well from its past mistakes and grossly failed to plug the holes in the security lapses which had been a root cause of such fatal attacks".
A group of Pakistan-based Jaish-e-Mohammad (JeM) terrorists had struck the Sunjuwan military camp in the wee hours on Saturday, killing seven people, including six soldiers. Three terrorists were also gunned down.
India
The Shiromani Akali Dal had given a call to take out a march starting from Gurdwara Talab Ganj Sahib to Parliament House against the "anti-farmer" laws passed by the Centre
India
The Congress leader has made trips to Gujarat's Akshardham temple and the Mahakaleshwar temple in Ujjain in the past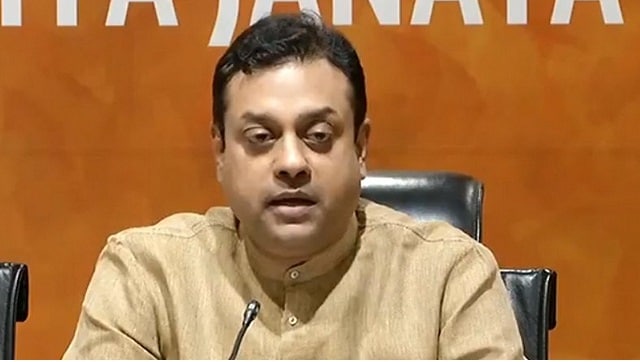 India
BJP national spokesperson Sambit Patra, in a press conference, alleged that the Congress sacrificed not only the Kashmiri Pandits but also the development of the region