Sunanda Pushkar case: Swamy seeks Rajnath Singh's intervention into death probe
Subramanian Swamy has sought Home Minister Rajnath Singh's intervention to set up a court-monitored SIT to probe the mysterious death of Sunanda Pushkar.
New Delhi: BJP MP Subramanian Swamy has sought Home Minister Rajnath Singh's intervention in setting up a court-monitored SIT to take forward the probe into mysterious death of Sunanda Pushkar, wife of Congress leader Shashi Tharoor.
In a letter to Singh, Swamy was severely critical of Delhi Police alleging that it was dragging its feet even on elementary steps necessary in criminal investigation when it has been established that poison was found in her body and she died an unnatural death.
The Rajya Sabha member, who has been pushing for speedy investigation into the case and had targeted Tharoor, said it was the duty of the police to take the probe to its logical conclusion but the investigators are yet to move anywhere near filing a charge sheet.
"The FBI of the US was also roped in to determine the nature of poison and despite the delay, the Bureau was able to pinpoint the name of the poison that was found in her body.
"But since August 2015, till today, the Delhi Police has been dragging its feet even on elementary steps necessary in criminal investigative procedures such as custodial death of Shashi Tharoor and others," Swamy said in the letter dated 12 May.
Sunanda was found dead inside her suite at a five-star hotel here in January 2014, a day after she was involved in a spat with Pakistani journalist Mehr Tarar on Twitter over the latter's alleged affair with Tharoor, the Congress MP from Thiruvananthapuram.
Her viscera samples were sent to the FBI lab in Washington DC in February last year to determine the kind of poison that killed her after an AIIMS medical board identified poisoning as the reason behind her death.
The FBI had endorsed the AIIMS report on poisoning and also said that a "dangerous chemical" was present in her body that may have killed her.
"I think it is appropriate to set up an SIT and have it monitored by the High Court or the Supreme Court.
"If, however, you feel that an impartial, proper investigation and filing of the charge sheet can still be done by the Delhi Police, I will defer to your wisdom in not approaching the Supreme Court or High Court in a PIL to direct a court-monitored SIT probe," said Swamy in the letter.
Swamy had earlier written two letters — one in July 2014 and another in December 2014 — to Singh on the case.
Swamy said it has already been established by an autopsy conducted by AIIMS that there was poison in her body, besides an injection mark in her palm and serious bruises all over the body.
"It also became known in the public domain that Tharoor upon being examined gave contradictory statements about his whereabouts and when he came to know (about) his wife's untimely demise," he claimed.
The investigators have so far conducted polygraph test on six persons, all prime witnesses in the case, including Tharoor's domestic help Narayan Singh, driver Bajrangi and Sanjay Dewan, a close friend of the couple.
Tharoor was not subjected to the test but was questioned thrice in the case. In January last year, police had claimed that Sunanda was poisoned, and registered a murder case against unknown persons.
Three others — S K Sharma, Vikas Ahlawat and Sunil Takru — had also undergone the polygraph test. The police team probing the case has so far questioned at least 15 people.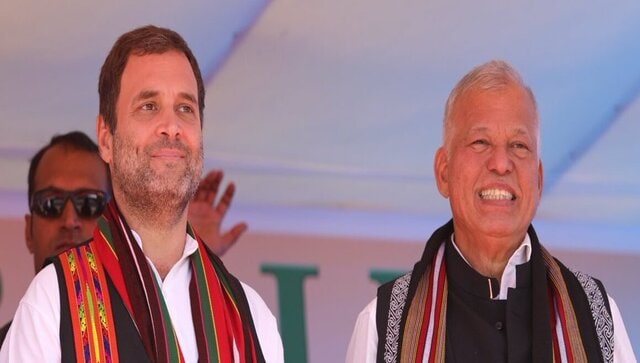 Politics
This is set to be a big blow for the Congress in the state ahead of the Assembly polls due early next year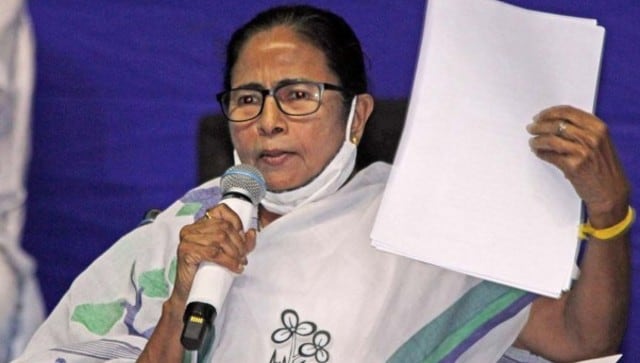 Politics
The Ministry of External Affairs in a one-line communique, which reached the secretariat during the day said the "event is not commensurate for (attendance at) the level of the chief minister," a secretariat official said.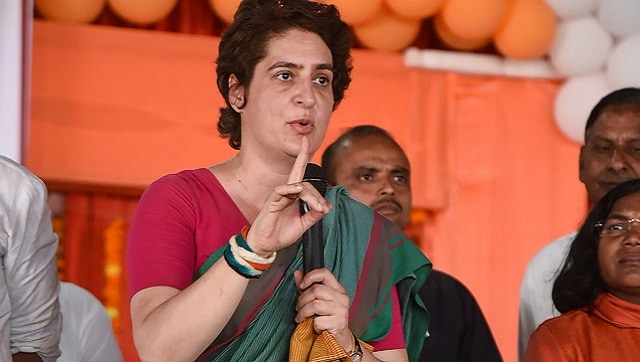 India
Priyanka said last week that people are going to change the government and the chief minister in the upcoming Assembly polls