Sukma Maoist attack: The only way to combat Naxalism ideology is through nationalism
Naxalism is just 50 years old. It was a small uprising in a small village, and it's only our consistent mishandling of the problem that has converted this 'small uprising' into a big 'ism'
The ambush by Naxals militants on a CRPF battalion in Chhattisgarh's Sukma district on 24 April was one of the deadliest in recent years. It was also the second major attack this year carried out by the Naxals. As expected, social media was flooded with anti-Naxal sentiment, messages condemning the attack, criticising the government, and demanding revenge.
The government too reacted predictably, with Home Minister Rajnath Singh terming it "cold blooded murder" and vowing to review the country's anti-Naxal strategy.
The entire situation is now like a ritual. A few days ago, when a video from Jammu and Kashmir surfaced showing CRPF personnel being attacked by local youth, we wrote on our Facebook walls, we condemned the assaulters, we praised the patient and tolerant jawans, we criticised the government, and then we forgot all about it. We forgot that the country is facing an extremely grave situation on the internal security front. From Kashmir to Chhattisgarh, our soldiers are working in hostile conditions.
If the question is over what went wrong in the last seven decades, I feel we have failed in countering the "isms". In Kashmir, we have a long list of entities to blame — including history and an entire nation — so we can blame Kashmiri separatism on our colonial past, but what about Naxalism? The history of Naxalism is just 50 years old. It was a small uprising in a small village, and it's only our consistent mishandling of the problem that has converted this "small uprising" into a big "ism".
We came down heavily against the Naxals; from Operation Steeplechase to Salwa Judum, to Operation Green Hunt, we relied solely on the security forces. But it was always wrong to think that the problem will end once the cadre on the ground is caught. According to South-Asia Terrorism Portal, in the last 12 years (2005 to 2017), 2,571 Maoists have been killed, while 1,885 security personnel and 2,994 civilian casualties were also witnessed.
On the other hand, we gave a free run to the Naxal ideologues to infiltrate the institutions, be it the media, universities, NGOs or any other. Despite recognising that "some sections of the society, especially the younger generation, have romantic illusions about the Maoists and these ultras are being able to float front organisations to facilitate mass-mobilisation in semi-urban and urban areas through ostensibly democratic means", as mentioned by the Left-wing extremism division of the Ministry of Home Affairs, we gave them a free run.
They used the opportunity wonderfully and established themselves in the mainstream discourse. They took control over the academic spaces in universities, journals, seminars and conferences and established themselves as intellectuals. Even the government look hegemonised by them. The Ministry of Home Affairs makes a mistake when it says that "most of the (Maoist) front organisations are led by well-educated intellectuals with firm belief in the Maoists insurgency doctrine. These ideologues functions as masks to cover the violent nature of CPI (Maoist) ideology".
At one moment, it was thought that we can counter the Left-wing extremism by development. We came out with an integrated development plan, but even that failed. While developmental projects, especially roads, feature high on the State's priority, development doesn't exist anywhere on the Naxals' agenda; they don't even talk about this. And yet, as we witness the rise of Naxalism in urban centres and cities, we realise it's not the result of uneven development, but a design of anti-India forces who declared war on the State.
Now that we've lost approximately 15,000 of our own people (security forces, civilians as well as Naxals), we will have to understand that we cannot win the war against an "ism" — be it casteism, communalism, separatism, etc. — without having an "ism" that can bind us together.
And it's not very difficult to find one, as we have demonstrated in the past while fighting with imperialism; that in spite of having such a large diversity, there is an "ism" which can tie all the Indians together — nationalism.
The author is a post-graduate student, Centre for Informal Sector and Labour Studies, School of Social Sciences, Jawaharlal Nehru University
India
What is needed is transparency, clear guidelines, and the merciless crushing of personal agendas peddled as "facts"
India
The government said that these foreign nationals will not be required to submit an application to the concerned foreigners regional registration officer for the extension of their visas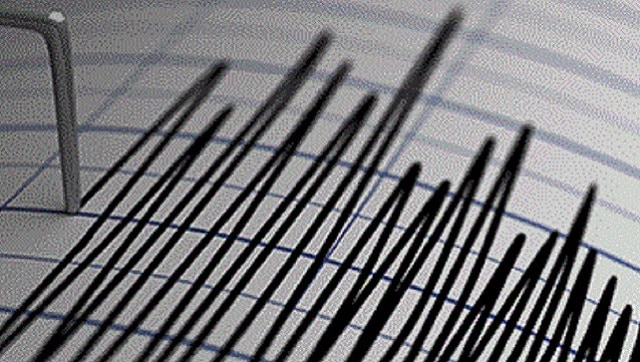 India
Officials said that no damage or loss of life were reported in the areas affected by the earthquake measuring 2.5 on Richter scale