Sukma Maoist attack: Overkill is not effective deterrent and it certainly won't buy back peace
Maoists have even had the chutzpah to directly address troopers through pamphlets in Hindi that call for them to switch sides and fight for the "oppressed".
It's now more than a week since the attack by Maoist rebels on troopers of Central Reserve Police Force in southern Chhattisgarh. I hardly find it surprising the 24 April incident is off the front pages, the outpouring of television and digital outrage done. Urbane India can now move on to other summer persuasions: the Indian Premier League of cricket is on, a vacation imminent, and what of the new brand of artisanal chocolate?
The last rites of the 25 CRPF troopers killed in the Maoist ambush are completed, but the war, of course, is far from over. Many more will die, troopers and rebels, before anyone has either the courage or compulsion to plan for peace. Because most people, even some in policy-making circles, do not understand this war is about rage, not outrage.
Stuffing a theatre of war and open revolt with troopers, as can abundantly be seen in Jammu and Kashmir, is hardly productive when people are on the boil and Pakistan ever-content to maintain that temperature. Even Chhattisgarh, the operative heart of the Maoist rebellion that is far from any influence of Pakistan or its proxies, and is entirely home grown, runs to similar logic: overkill is not always an effective deterrence and it is certainly not the way to buy back peace.
The axis between Jagdalpur and Bijapur to the southwest, and another between Jagdalpur and Konta to the border with Telangana — along which the attack on 24 April took place—are each stuffed with more than ten thousand paramilitary forces, besides several thousand Chhattisgarh police personnel and auxiliaries. Those of the CRPF also have their elite Cobra forces, especially trained for operations against Maoists and armed with top-of-the-line weaponry, usually mixed in with regular troopers when they go on patrol.
A combination of CRPF and ministry of home affairs doctrine leavened with the heavy-hand of Chhattisgarh government practice — without question the most violent and unsuccessful in India's recent internal wars—has for the past five years practiced the art of stuffing southern Chhattisgarh to its gills with troops. More so, it has since 2005 applied in one way or another vigilante activities employing tribal youngsters to win back their brethren from the ideological and physical control of Maoists who offer them cause where the government for decades offered them corruption and callousness.
This has brought about human rights abomination — threats, beatings, torture, maiming, rape, burning of homes and destruction of food stock, deaths—against non-combatants in an attempt to tear them away from Maoist control. Besides Salwa Judum vigilantes and Chhattisgarh's police, every paramilitary force deployed in Chhattisgarh is complicit in such acts. Many tens of thousands such 'saved' non-combatants were herded into little more than concentration camps. They remained for several years under the control of Salwa Judum vigilantes and their patrons in Chhattisgarh's police and politics, and even New Delhi — making the leap of command and control compact from the Bharatiya Janata Party-led state to the Congress-led Centre at the time. The compact remained even after the Supreme Court in 2011 ruled the Salwa Judum illegal; more equally violent avatars arrived and carried on the work in another name and enabling government paperwork.
The Centre is now BJP-led, and the compact remains strong. I noticed a call from the ruling coalition's perception managers and talking-heads to stuff more troopers into Chhattisgarh in the wake of the most recent Maoist attack. This is folly.
It is important to acknowledge that, while the Maoist rebellion has shrunk in geography and intensity in states like West Bengal, Andhra Pradesh (and its newly hived off cousin, Telangana) and Jharkhand, it has continued in its most concentrated form in Chhattisgarh. Here Maoist rebels now act upon a well-thought out plan of action that, from 2012 onward has sought to attack in numbers of not less than the ballpark of hundred armed cadres. While it is a sign of relative weakness to ensure greater chances of success to injure kill and snatch weapons and ammunition, it is hardly the sign of a walkover.
Even with depleted numbers they pack an occasional punch. You may recall in 2013 they wiped out the state's Congress leadership in a revenge attack — the co-founder of Salwa Judum, Mahendra Karma, was in the Congress motorcade. Even with major subsequent losses Maoists have continued to fiercely protect this major bastion of rebellion, bleeding state troopers even as they themselves bleed.
They have done so because of fortitude and a guerrilla approach, but they have also been massively helped by the overkill of forces that has remained a sure-fire guarantee for atrocity, sure-fire guarantee of helping Maoists maintain those under their fold with the easy example of what the state can do (even if Maoists themselves are hardly angels). And they have put out a call to recruit. Maoists have even had the chutzpah to directly address troopers through pamphlets in Hindi that call for them to switch sides and fight for the "oppressed".
The other states I mentioned have employed a mix of development, guile, deterrence, surgical strikes, surrender and rehabilitation policies — and a conscious decision to reverse broad spectrum attacks on non-combatants — to win ground. Chhattisgarh persists in mojo over method.
Sudeep Chakravarti is an award-winning author of several books, a columnist, and consultant to think-tanks and media. This column will take in a wide arc from democracy to development in India and South Asia.
Find latest and upcoming tech gadgets online on Tech2 Gadgets. Get technology news, gadgets reviews & ratings. Popular gadgets including laptop, tablet and mobile specifications, features, prices, comparison.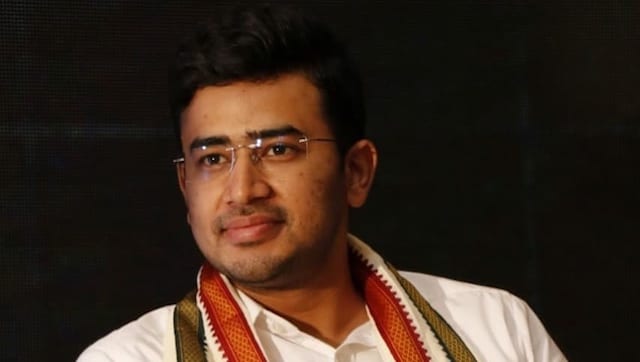 India
The Karnataka MP who is also the BJP's youth wing president was in Hyderabad to campaign for the Greater Hyderabad Municipal Corporation polls to be held on 1 December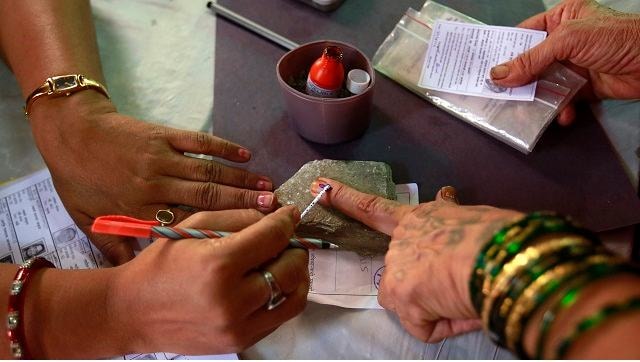 India
It will be a prestige issue for BJP and Shiv Sena, whose govt with Congress and NCP recently completed one year amid COVID-19 pandemic. Counting of votes will be conducted on 3 Dec
India
Students appearing for RGUKT CET 2020 will have to carry their admit card and valid identity proof to the examination centre