Sukma attack: Anguish, gloom engulf families of slain CRPF men
On Tuesday, Surender Kumar's distraught family is struggling to come to terms with the news of his demise in the Sukma naxal attack, clueless as they are about their lives without him.
New Delhi: It was only nine days back when Surender Kumar was home on leave and had taken his wife and four-year-old daughter on a trip to the Golden Temple in Amritsar and Wagah border.
On Tuesday, his distraught family is struggling to come to terms with the news of his demise in the Sukma attack, clueless as they are about their lives without him.
Surender was among the 25 CRPF personnel who were in the Maoist ambush in Chhattisgarh's Sukma, one of the deadliest in years.
Pushpraag Thakur, who learnt of his brother-in-law's death at 5:45 am on Tuesday, said he was proud of Surender's martyrdom, but had no expectations from the government. "We have no expectations from the government because we know that they will do nothing. They will bring in no new initiatives for the CRPF personnel or those in the army. I would like to question our defence minister and our prime minister that for how long this will continue. My brother-in-law and 24 other men died, but nobody is affected. All they do is put a garland on the martyrs' photos to be in the news. My brother-in-law has given his life for the country and I am proud of him, but why do we never see a minister's son becoming a martyr on the border?" Pushpraag told PTI.
Surender was the sole earning member in the family that lives in a three-room house in Mandi district of Himachal Pradesh (HP).
A phone call to Sanjay Kumar's home in Palampur, also in Himachal Pradesh, elicited wails of his inconsolable elder daughter who demanded nothing but justice for her father. "Papa ko justice dilao... papa ki kya galti thi (Do justice to my father, what was his fault)?" was all that was to be heard from the distressed daughter.
Sanjay's elder brother, Vijay Sharma said he was proud of his sacrifice but his voice mirrored Pushpraag's hopelessness and lack of trust in the government. "They say they will avenge the killings, but these are hollow words. They will forget everything in ten days," Vijay said.
In Kamarajar colony in Needamangalam town of Tamil Nadu, Sendhil Kumar has left behind a hapless mother, a distraught wife and an eight-year-old son. "I want my husband... I only want my husband back," his wife Vidhya said.
The father of Saurabh Kumar from Danapur in Bihar is proud of his son and all others who "fought bravely". "Yes, I am sad and hurt because he was my eldest son. He also has a 7-month-old baby. But, what can we do? This was decided by the almighty," he said.
However, he also insisted that the Naxal problem be resolved with compassion, and one must resort to violence only when everything else has failed. "The government's stand is not clear on this issue. Either they should talk to Naxals and bring them to the mainstream, or they must do whatever they did in Punjab and Sri Lanka... what happened to Veerappan must be done to the Naxals. Par pyaar se bahut kuchh jeeta ja sakta hai (But a lot can be won with love). Violence must be the last option," he said.
Meanwhile, there is hope for the family of constable Sher Mohammad, hailing from Bulandshahr in Uttar Pradesh. He was wounded in the encounter that followed the ambush and is recuperating in a hospital. "My son killed five naxalites and was injured. Now, he is in hospital. I am proud of my son. He has done a brave job. I am praying to Allah that my son can meet me in a good state.
Every villager is praying for him. He has been a good son," Mohammad's mother said.
India
Chhattisgarh Class 12 Result 2021 Declared LIVE Updates: State held exams in unique open book mode. Know how to check results here
India
When asked about the unusually high pass percentage in the exams conducted in open book mode, the state education minister Premsai Singh Tekam said, "At least we conducted exams. CBSE is passing everyone without exams"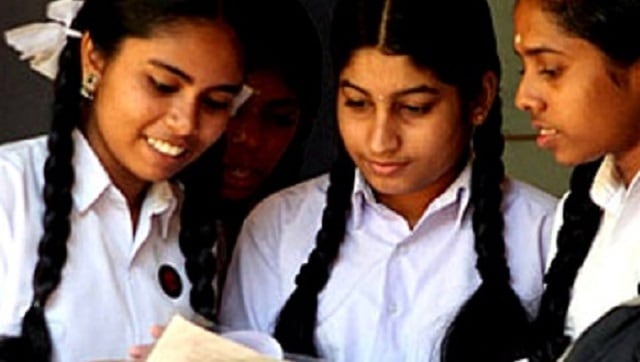 India
The Chhattisgarh Board of Secondary Education will declare the results for the academic year 2020-2021 at 12 pm, according to media reports