Suicide bombers attack Shiite mosque in Afghanistan's Herat; three including two terrorists killed, nine injured
Two suicide bombers attacked a Shiite mosque in Afghanistan's western Herat province on Sunday, killing three including the two terrorists and wounding nine others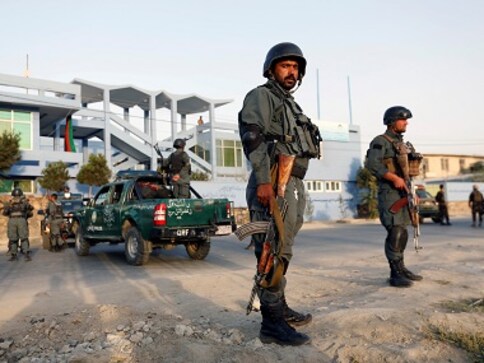 Two suicide bombers attacked a Shiite mosque in Afghanistan's western Herat province on Sunday, killing three including the two terrorists and wounding nine others, an official said.
Police spokesman Abdul Ahad Walizada said the toll may rise from Sunday's attack, The Associated Press said.
He said both bombers tried to enter the mosque but one was shot dead by guards before making it inside.
The other bomber died in the blast, according to Ariana News, taking the overall death toll to three.
Walizada was quoted as saying by Ariana News that the incident took place around 1 pm (local time) inside Rasul-e-Akram mosque in the 7th Police District during mid-day prayer. The wounded have been transferred to hospital. According to the news agency, the
Though AP said that no one immediately claimed responsibility, according to Ariana News, the attack was conducted by Islamic State.
An affiliate of Islamic State frequently targets the country's Shiite minority, which it views as apostates. Last week, an Islamic State suicide bomber targeted a group of Shiites marking the Persian new year in Afghanistan's capital, killing more than 30 people.
With inputs from AP
World
Members of Congress have been demanding information about the August 2021 withdrawal from Afghanistan after 20 years
World
According to the official report, the damaged and destroyed houses were located in the Jurm district of Badakhshan province and were lost due to the collapse of the roofs of the houses
World
The August 2021 pullout of US troops led to the swift collapse of the Afghan government and military, which the US had supported for nearly two decades, and the return to power of the Taliban