Students in Madhya Pradesh's Satna directed to respond with 'Jai Hind' during roll calls from 1 October
Schools in Madhya Pradesh's Satna district were directed to ensure from 1 October that all students answer their roll call with 'Jai Hind' instead of the regular 'Yes/No.'
Madhya Pradesh's school education minister Vijay Shah on Wednesday directed all schools in Satna district to ensure from 1 October that all students answer their roll call with 'Jai Hind' instead of the regular 'Yes/No'.
Schools in Satna directed to ensure students answer roll call with 'Jai Hind' instead of 'Yes Sir/Madam' from Oct 1:V Shah,MP School Edu Min pic.twitter.com/raFS25sGVp

— ANI (@ANI) September 13, 2017
If the move is successful in the district, Shah will also request its implementation all over the state, India Today reported.
Making the announcement at a divisional meeting of teachers, principals, Jan Shikshaks (cluster academic coordinators) and block resource coordinators in Chitrakoot, he said that the move will help inculcate patriotism among students, The Indian Express reported. Shah, however, said that the administration could only put it forth as a suggestion to private schools.
"For now, this is just a suggestion. We hope they will adhere to it since it relates to patriotism," Shah told ANI.
Shah also told the media that he didn't like the concept of saying 'yes sir, yes madam' in schools and hence came up with this idea.
"I have a military background; my grandfathers have been in the Army. And whenever they come to meet, they always say 'Jai Hind' which I think is a way of respecting your nation, and the feeling of love for your country is shown through his gesture," Shah added, according to a report by The Huffington Post.
India
The admission to Nursery in Mushir Fatma Nursery School and for Prep and Class 1 in Syed Abid Husain Sr. Sec. School (S/F) will be made on the basis of draw of lots. For all other schools, there will be a written test
India
The BSE Class 10 exams were suspended due to COVID-19, therefore, students will be assessed based on their performance in Class 9 and 10 combined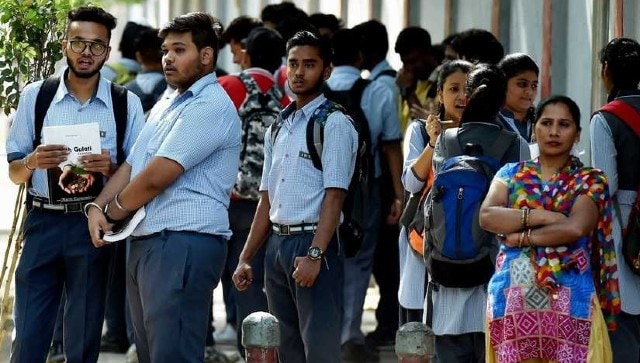 India
The examinations for Class 10 and Class 12 are held twice a year. A student will get nine chances to appear for the exams over a period of five years