Steven Spurrier on his memoir, vintage wines and the future of the industry in India
Last week, Steven Spurrier, the British wine expert was in Mumbai to release his new book, Wine – A Way of Life.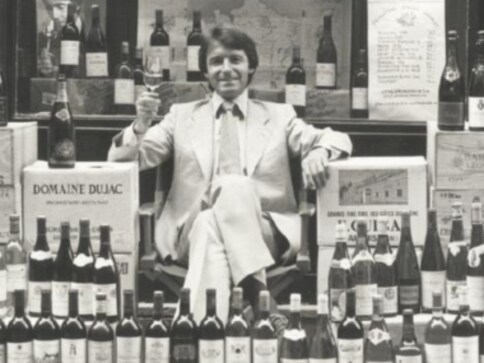 Last week, Steven Spurrier, the British wine expert, was in Mumbai to release his new book, Wine – A Way of Life. Spurrier, who consults with Singapore Airlines on their in-flight offerings is a giant of the wine world, having staged the 'Judgement of Paris', which saw California wines come out on top of the French ones that they were pitted against in a blind taste test by French judges. The evening raised the profile of New World wines considerably.
The Brit is someone who has a long association with India; he's been coming to the country for over ten years. On the day we spoke, he was in Akluj at the Fratelli vineyards, working on M/S the Masi/Spurrier collaboration that has been ongoing since 2015. The wine range brings together Piero Masi the Tuscan winemaker and of course, Spurrier.
In a crisp accent that enunciates every word, Spurrier explains with restrained passion, "the vintage was wonderful." He goes into detail and says, "We've made the blend. In 2017, the white with Chardonnay was 80 percent and Sauvignon Blanc was 20 percent, this time it's going to be Chardonnay 90 percent and Sauvignon 10, because the Chardonnay is so good and the Sauvignon just adds a little bit of a kick to it."
It's this level of passion and detail that leads the entire conversation, which sees Spurrier rattle of grape varietals, percentages and tasting notes the way a layperson would give directions around their home city.
When speaking about what he's hoping for from any wine he tastes, Spurrier says, "The absolute aim of any vineyard owner or winemaker is that the wine should have a sense of place." Put another way he's hoping that, "the wine should express the vineyard." In the context of India, he says, "I think Indian wines, as the vines age, should do or will do that," and he maintains it is happening with every vintage he tastes.
As for the book, Spurrier who writes for Decanter magazine, says, "it's a memoir, it's my life in wine." It was never supposed to be a full-fledged tome, but rather a brief recollection for his grandchildren. Spurrier says, "Its something I've been thinking of for some years, and I was planning just to write maybe 50 pages for my grandchildren, just to tell them what my life was like in the wine business."
However, his friend and publisher David Campbell asked for a few chapters, and it morphed into a book.
Spurrier says, "It's a very personal book but it is also a survey of the wine trade, which I have seen internationally over fifty years and that's quite interesting because the wine trade has changed incredibly from when I joined it in 1964."
Indian oenophiles will remember that he was one of the co-founders of the Wine Society of India in 2006. However, the society shut down in 2016, and he says, "I'd like to make it very plain, the administration in this country is not in favour of wine distribution and wine consumption." The society had backing from United Spirits, had partnered with Direct Wines in the United Kingdom and had over 12,000 members but its expenses outweighed the profit on the revenue.
As for where the industry is going in the next couple of years, Spurrier is bullish. He says, "It's a growing industry that should succeed. Certainly, in the 10 to 12 years that I've been coming to India, the quality of wines has improved dramatically. I think they're going to get visibility outside of India."
Arts & Culture
Illustrator Rajiv Eipe is known for his loving portrayal of animals in children's books. He got the award for illustrating the book Chitty: A Dog and Her Forest Farm (2021).
India
Chairperson of the National Commission for Women Rekha Sharma has written to the Director General of Police, Uttar Pradesh seeking arrest of the accused and a fair and speedy inquiry into the matter.
Arts & Culture
Journalist-turned-Congress MP Rajeev Shukla has collected true accounts of partition survivors over three decades and hundreds of interviews and has written them down in the form of 'Scars of 1947'