State can't compel citizens to give personal info, say Aadhaar petitioners; SC points out people do that voluntarily with private cos
A forceful argument that the State cannot compel a citizen to part with personal information to a private entity, prompted the Supreme Court on Thursday to point out that people voluntarily gave such inputs to private insurance or mobile companies.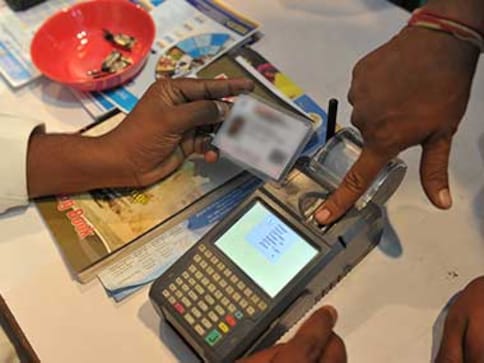 New Delhi: A forceful argument that the State cannot compel a citizen to part with personal information to a private entity, prompted the Supreme Court on Thursday to point out that people voluntarily gave such inputs to private insurance or mobile companies.
The argument was made during the hearing on the Aadhaar issue by senior advocate Shyam Divan before a five-judge Constitution bench headed by Chief Justice Dipak Misra. The bench said "You want insurance policy, you go to a private company. You want mobile connection, you go to private entities and part with personal information...
"Here the government has multiplied the options... the moment the government asks you to give proof of address and other details, you have a problem and you say 'sorry'."
To this, Divan responded saying "There is no problem per se with an individual parting with private information on his own. The point here is that you are being asked to part with information to someone you do not know and have no contractual relation with."
The bench, also comprising Justice A K Sikri, Justice A M Khanwilkar, Justice D Y Chandrachud and Justice Ashok Bhushan, is hearing a clutch of petitions challenging the constitutional validity of the government's flagship Aadhaar programme and its enabling Act of 2016.
Divan, who is representing petitioners like former Karnataka High Court judge Justice K S Puttaswamy, several activists Aruna Roy, Shantha Sinha and veteran CPI(M) leader V S Achuthanandan, submitted that the State cannot compel its citizens to give personal information, that too to a private company, as it violated their fundamental rights.
Referring to the legal position with regard to the national population census, he said it has been made clear that the personal and demographic details of citizens collected during census were being protected, but in case of Aadhaar, there was no such safeguard.
Divan said the private party was "so much outside the control of the Unique Identification Authority of India" that they can use it for their own commercial purposes. "Moreover, there is no binding contract between the UIDAI and private agencies employed to collect biometric and other details for granting Aadhaar numbers," Divan said.
"What are the nature of safeguards to ensure that the information was not purloined," the bench asked, adding the government is needed to ensure that the information collected is not sold. During the day-long hearing, Divan referred to the contents of the Aadhaar enrolment form which said that people, getting enrolled, were parting with information voluntarily.
However, if a person refuses to part with certain details while getting enrolled, the software simply refuses to register the person, he said, adding that word 'voluntary' was "meaningless".
Terming the scheme as "unconstitutional from beginning to end", Divan said that initially the State was not authorised to compel the citizens to part with personal information and moreover, it became more troublesome when people were asked to share them with private firms.
At the time of enrolment when persons are asked to share details like bank accounts and mobile numbers besides the biometric details, no government officials are there to guide the citizens whose details are being secured by private entities, the senior lawyer said.
Divan referred to recent sting operations by some TV channels showing certain private firms engaged in Aadhaar enrolments, were willing to share personal information of citizens in lieu of money. In a digitised world, the government has to be "an ally of the citizens and not their adversary" and it must ensure that the privacy interests of citizens are protected against national and overseas corporations, Divan said.
Highlighting the alleged malady of the Aadhaar system, he said it would lead to profiling and surveillance of citizens from birth to death.
He also referred to the recent nine-judge bench judgement holding privacy as the fundamental right and said it was delivered in the Aadhaar case and said the procedure for deprivation of this right must be "just, fair, and reasonable."
Divan said the judgement grounded privacy in ideas of "dignity and autonomy" and it made the preamble to the Indian Constitution central to the concept of fundamental rights. "A constitutional democracy survives when citizens have confidence that the rule of law will prevail," he said.
The advancing of arguments remained inconclusive and would resume on 23 January.
Earlier, Divan had termed Aadhaar as "an electronic leash" and said the government could completely destroy an individual by "switching off" the 12-digit unique identifier number.
However, the bench had asked whether the state "cannot say that it has every right to find out the number of schools, children or the real beneficiaries of a welfare scheme and verify the real beneficiaries of huge funds which it is spending, it needs Aadhaar number. This is a valid argument."
The apex court had on December 15 last year extended till March 31 the deadline for mandatory linking of Aadhaar with various services and welfare schemes of all ministries and departments of the Centre, states and union territories.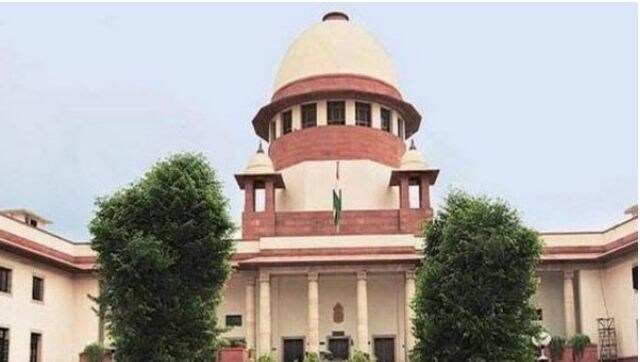 India
The Supreme Court said the distinction between married and unmarried women under the abortion laws is artificial and constitutionally unsustainable and perpetuates the stereotype that only married woman are sexually active
India
On 26 August, for the first time since its inception, the Supreme Court had live streamed its proceedings of a bench headed by then Chief Justice NV Ramana through a webcast portal
India
The move, upon the implementation, would enable the public to watch live important cases like EWS quota case, Article 370 abrogation case, that are to be listed for hearing after Dussehra break of the top court