Standing ovation for Indian soldiers at Delhi airport proves the youth supports the army, no matter what
The young now generation at Delhi airport sends out the message to those that govern us: Don't make scapegoats of our army soldiers. We have their backs, like they have ours.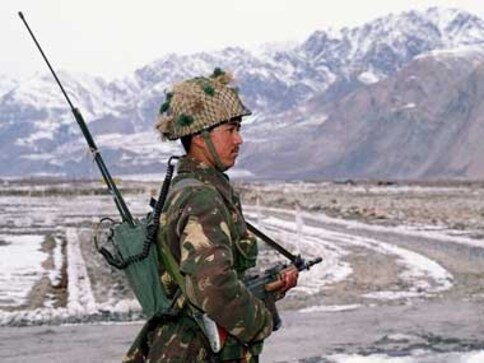 Wonderful! Marvellous! Smashing!
0300 hrs, Indira Gandhi International Airport, crowds break into spontaneous applause when they see #IndianArmy soldiers. The day has come 🙏 pic.twitter.com/olK3nIHXJY

— Major Gaurav Arya (@majorgauravarya) April 18, 2017
It's a great feeling to salute these guys! Happened to be at Indira Gandhi International Airport in Delhi when a bunch of these guys left for their UN peacekeeping missions. Smart as whips, India emblazoned on their arms, they looked good, made one proud.
And on Tuesday, I missed them by a whisker; I caught the flight out and they were coming in. The boys and girls at Delhi Duty Free, another bunch of very courteous and gracious people, were responsible for that spontaneous and warm welcome to our boys coming home.
Just watch the video again, and see how the warmth of the welcome spreads like one of those flash mobs that make you feel life is good.
Such a welcome change from all the scruffy meanness and sordid ugliness of what these men in uniform are enduring in Kashmir. And what it really is saying is that we, the people of India, we are with our soldiers, and we are sick to the stomach of the gunk thrown at them, and we are going to back them to the hilt.
Just about everybody on duty, regardless of caste or religion or creed, joined in the welcome as our boys came through the gates. Though other passengers wondered what was going on, they twigged and put down their bags and put their hands together. Not only are these guys our best ambassadors, they also walk tall and you don't want to mess with them.
We as a nation are not prone to expressions of public affection or spontaneity. We shy away from it. But this absolutely unselfconscious and heartwarming applause and cheer which brought tears to one's eyes shows that this new generation of Indians has got it right. That it sees through the political skullduggery and understands how the bases are loaded against our soldiers, and how they have to put their lives on the line while being shackled for options.
This early morning spread of support is not just limited to Delhi airport. It is a national feeling that enough is enough and we need to go out there and let the word go forth that these men and women in uniform must know the people are behind them and appreciate what they are doing to keep us sleeping safely at night.
But this week, the equations have changed somehow. You can sense it. There is a nationwide feeling that our soldiers are being shortchanged. That plastic bullets and pellets and being outnumbered 30 to 1 is not going to resolve anything and that these soldiers are paying the price of an appeasement policy that will never work… never has worked.
It doesn't matter who arrived at Delhi on Wednesday morning. Whether they were leaving or landing, whether assigned by UN, or simply on exercise, this sudden surge of support for them is good news.
The video is a two-minute salute and speaks volumes in the language of today as the young now generation of Delhi Duty Free sends out the message to those that govern us: Don't make scapegoats of our soldiers. We have their backs, like they have ours.
Find latest and upcoming tech gadgets online on Tech2 Gadgets. Get technology news, gadgets reviews & ratings. Popular gadgets including laptop, tablet and mobile specifications, features, prices, comparison.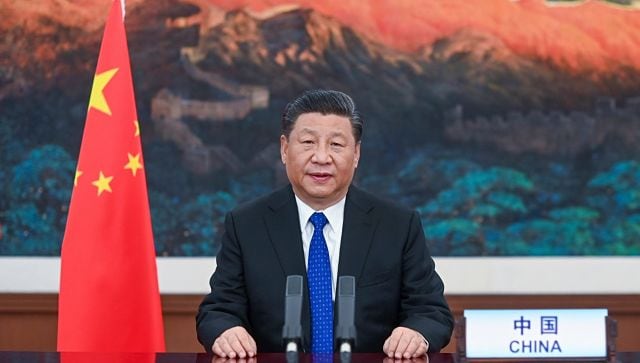 India
As per Newsweek, the Chinese president has risked his future with the high-profile incursions into Indian territory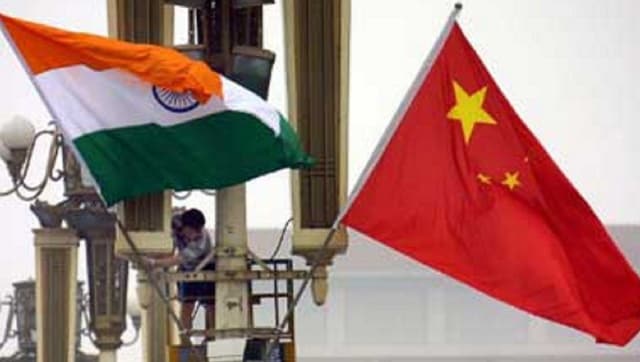 India
The five men, all from the Tagin community, were identified as Toch Singkam, Prasat Ringling, Dongtu Ebiya, Tanu Baker and Ngaru Diri
India
According to the rules, a Summary of Evidence will now be initiated against the erring Army personnel after which Court Martial proceedings will begin