Stampede at Mithibai College: Eight students rushed to Mumbai's Cooper Hospital, three in ICU
The injured at the Mithibai college have been admitted to RN Cooper Hospital, where out of the eight, three of them are in Intensive Care Unit (ICU),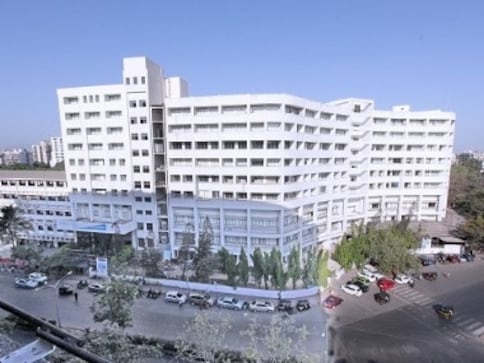 Eight students were injured at Mumbai's Mithibai College in a stampede Thursday during a college fest on campus which is located in the Vileparle area.
The Asian Age is reporting that the injured include two women and three men, aged between 20-24 years. Preliminary media reports suggest that overcrowding led to the stampede.
Three of the victims are currently in the surgical intensive care unit. "Out of the three, one has suffered a rib fracture. Five patients had taken a discharge against medical advice to be admitted to nearby private hospitals. All of them are currently stable," said the on-duty administrative medical officer (AMO) Dr Sadaphule of RN Cooper Hospital.
The injured have been admitted to RN Cooper Hospital. Three of them are in the Intensive Care Unit (ICU), The Indian Express reported.
The Juhu Police confirmed to Firstpost that some people have been admitted to Mithibai hospital, but declined to confirm the number or the extent of injuries.
According to officials, the incident occurred at around 8.30 pm during Colosseum Fest, the college's annual festival.
According to The Hindu, the Dean at Cooper Hospital informed that out of the eight injured, three students discharged themselves against medical advice, while five others are still admitted.
The Brihanmumbai Municipal Corporation (BMC) confirmed that the incident occurred during a concert by rapper Divine, who was performing at the college festival at Jashoda Rang Mandir (JRM) Ground, The Hindustan Times reported.
Investigations are on to determine the cause of the stampede. More details are awaited.
India
The decision resonated with a report filed by the Western Railway committee in October 2017. The committee had absolved the railway authorities stating that no one was responsible for the Elphinstone bridge stampede.
India
Engineers from the Indian Army have started work on three foot-over bridges (FOBs) at suburban stations in Mumbai after the Railways gave necessary approvals, a senior official said on Friday.
India
Minister of State for Railways Manoj Sinha ruled out the structural strength of the foot overbridge being a factor in Friday's Elphinstone station stampede