Stalker stabs woman to death at Greater Noida mall, tries to kill himself; police book accused for attempt to murder
The 18-year-old woman used to work at the mall in Greater Noida where the man, whose advances she had rejected, stabbed her.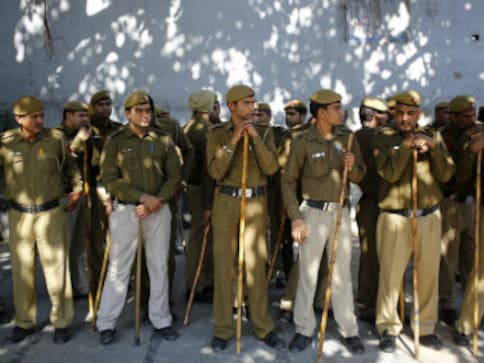 An 18-year-old woman was stabbed to death by a man, whose advances she had rejected, at a mall in Greater Noida on Friday, the police said. After stabbing her, the accused, 25-year-old Kuldeep Singh, tried to kill himself, after which he was admitted to a hospital. He is believed to be in a critical condition.
According to eyewitnesses, Singh had come to AK Plaza around 11.30 am. The woman, who worked at a store at the mall, was going to the bathroom on the first floor when the accused grabbed her and stabbed her several times.
Singh then tried to flee the spot, but he ran to the upper floors and stabbed himself after seeing the police. Officers took him to a hospital, the station house officer (SHO) of Kasna Police Station, Shalendra Pratap Singh, said.
"Kuldeep arrived in front of the shop and asked the woman to talk to him," the Hindustan Times quoted the SHO as saying. "The woman was headed towards the first floor of AK plaza along with the accused. CCTV footage shows her trying to free her hand from Kuldeep's grasp and head towards the washroom. Kuldeep then attacked her with a knife and later stabbed himself."
The woman's relatives said the man had been stalking her for last few months. When she complained about it to her parents, they arranged for an auto-rickshaw for her. She lived with her family in Dadri.
The police said they had booked the accused for punishment for murder under Section 302 of the Indian Penal Code, though they clarified that the woman's family never registered a complaint about the stalking.  "A case has been registered against Kuldeep, a resident of Gautampuri in Dadri," the SHO told PTI. 
With inputs from PTI
India
The plan focuses on proactive implementation of curbs based on forecasts and restrictions can also be imposed up to three days in advance
India
The accused can face two years of jail along with a fine if proven guilty
India
On 31 August 2021, SC ordered the demolition of the towers under construction within three months for violation of building norms in "collusion with Noida officials," holding that illegal construction has to be dealt with strictly to ensure compliance with rule of law