SSC paper leak: Centre informs Supreme Court that CBI has registered preliminary inquiry into irregularities
The Supreme Court on Tuesday dismissed a PIL seeking a CBI probe into the Staff Selection Commission (SSC) paper leakage case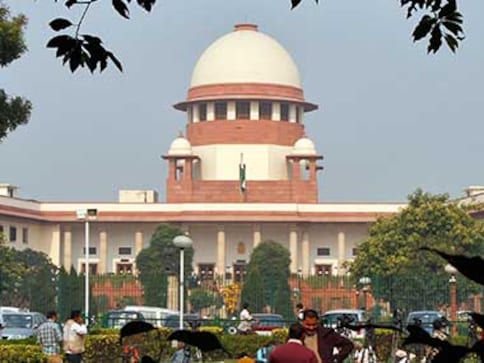 New Delhi: The Supreme Court on Tuesday dismissed a PIL seeking a CBI probe into the Staff Selection Commission (SSC) paper leakage case after the Centre informed it that the probe agency has already started investigating it.
The paper of an examination of the SSC, a government body which conducts examinations to recruit staff at multiple levels in various ministries and departments, was allegedly leaked, leading to protests from job seekers.
"It has been stated on behalf of respondent, Central Bureau of Investigation that CBI has registered Preliminary Enquiry on 8 March, 2018 against unknown officers/officials of SSC, Government of India and other unknown persons for misconduct.
"From the aforesaid, it is clear that CBI is undertaking the investigation and will conclude the same in accordance with law. Therefore, no order on this petition is required at this stage. The writ petition is accordingly dismissed," a bench comprising Justices RK Agrawal and AM Sapre said.
The top court on March 12 had sought a response from the Centre on the plea without issuing any notice.
The petition, filed by advocate ML Sharma, had sought an investigation into the allegations of leakage of questions of the Combined Graduate Level (Tier-II) Examination 2018 held from 17 February to 21 February.
Amid the protests over alleged paper leak, the SSC had recently recommended a CBI probe into it. Job aspirants have been protesting since 27 February, seeking a CBI investigation into the alleged paper leak.
SSC CGL has a four-tier examination system and tier I and tier II are 'Computer Based Examination', while in tier III and IV, job applicants take up a descriptive paper and a computer proficiency test or skill test.
India
UIDAI had earlier suggested that the Aadhaar card could be issued to sex workers without insisting on proof of identity, subject to their producing a certificate issued by a gazetted Officer of NACO or a gazetted officer of health department
India
The petitioners had challenged the constitutionality of the marital rape exception under Section 375 IPC (rape) on grounds that it discriminated against married women who are sexually assaulted by their husbands
India
This comes after the bench took serious note of the fact that the son took his mother who is also virtually immobile to a registrar's office in Motihari, Bihar, to get her thumb impression to allegedly sell off her properties worth Rs 2 crore