Srinagar terror attack: Security forces launch massive operation to nab Abu Hunzullah; second cop succumbs
Sources said the incident happened at around 11:30 am following which the police sounded a red alert in entire Kashmir Valley, particularly in Srinagar.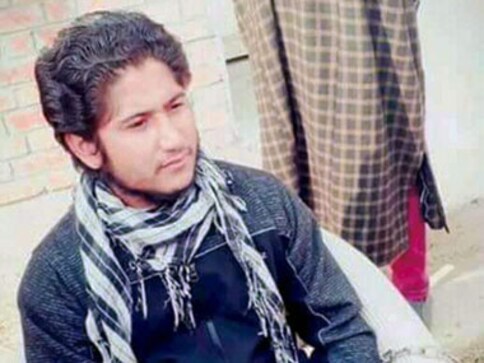 Srinagar: In an audacious attack that has shaken the security establishment in Kashmir, a top Lashkar-e-Taiba commander who is involved in launching multiple attacks on security forces, managed to escape from a hospital in Srinagar where he was brought for a medical checkup. A group of militants shot dead a cop accompanying the militant and injured another in their successful bid to help their comrade escape from custody. The attack left another policeman critically injured who later succumbed to his injures in hospital. The death toll stands at two.
The attack was carried out in broad daylight by militants inside the premises of the Shri Maharaja Hari Singh Hospital in Karan Nagar area of Srinagar. Six inmates were being taken to the hospital accompanied by a police party for a medical checkup including Mohammad Naveed Jaat alias Abu Hunzullah, a top LeT commander, who had, according to police sources, complained of severe chest pain a few days ago.
Eyewitnesses and police sources said when the cops brought down Naveed from the van in the premises of the hospital and reached the OPD, at least two pistol borne unidentified militants fired at the police party, and managed to flee with Naveed from the hospital premises, leaving the police party in a pool of blood.
"Six inmates were being taken to hospital for regular check-up when militants opened fire at them outside OPD A block. The militants managed to escape from the area along with the LeT militant who was in handcuffs," DIG Central Kashmir, Ghulam Hassan Bhat, told Firstpost.
Sources said the incident happened at around 11:30 am following which the police sounded a red alert in entire Kashmir Valley, particularly in Srinagar. Bhat said the entire area, including Batmaloo and Karan Nagar, has been cordoned and searches are going on. Police officials said the militants were possibly waiting inside the hospital when the inmates were being brought for the medical check-up.
"There was a burst of shots," Anees Ahmad Rather, a medical shop owner outside the hospital told Firstpost. "We downed our shutters when we noticed people running out of the hospital and sat in our shop. Most of the shops closed fearing the firing may go on for a long time."
Abdul Rahim, who had come from Shopian to SMHS hospital for his monthly checkup, said that he saw a posse of police personnel and army men running towards the area where the shooting occurred. "I thought an encounter had started but the firing stopped suddenly. The hospital was taken over by uniformed personnel who were checking identity cards of people," he said.
Reports said one of the cops injured in the militant attack identified as head constable Mushtaq Ahmad, a resident of Karnah area in north Kashmir, later succumbed to injuries. While another Babar Ahmad, a resident of Anantnag, also succumbed to his injuries.
"Naveed, the district commander of LeT in Kulgam was arrested in Yaripora of Kulgam in south Kashmir in June 2014 in a joint operation by Kulgam police, 62 Rashtriya Rifles of the army and 18 Battalion of the Central Reserve Police Force (CRPF) from a hideout in Sharmpora village of Kulgam district," said SSP Kulgam SSP Shridhar Patil.
Naveed was a close associate of LeT chief Abu Qasim and was operating in South Kashmir for two years and was involved in the killing of an ASI in Pulwama and a CRPF man in Shopian besides snatching of two weapons from them, and killing of two policemen near the District Court complex. He was operating in South Kashmir since 7 July, 2012 and was active in north Kashmir's Lolab area for one year before arriving in South Kashmir.
A Pakistani resident, he was kept in Central Jail Srinagar from where a member of three cops led by a head constable drove him for a medical check-up at SMHS. Police said a group of at least two militants were waiting for him and as soon as he came out of the vehicle, they were fired upon.
"Naveed himself snatched a weapon and fired and finally fled away along with handcuffs weighing more than 2 kilograms," a senior police officer said. "A manhunt has been launched in the entire belt to re-arrest the militant."
Police sources said Naveed belonged to Waseem group of LeT and was responsible for the killing of a school teacher in Nagbal in 2014 elections. He had also led a militant attack at Bonham in Shopian as well, sources added.
World
Pakistan's statement came on a day the Centre invited 14 political leaders from Jammu and Kashmir to participate in a meeting to be chaired by Narendra Modi on 24 June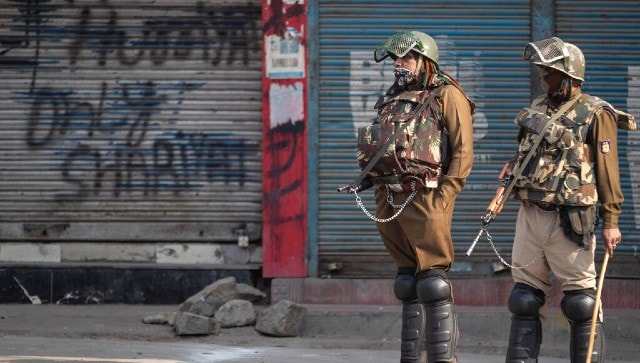 India
The encounter had started late on Sunday night as the security forces launched a cordon and search operation in the area following information about the presence of at least three militants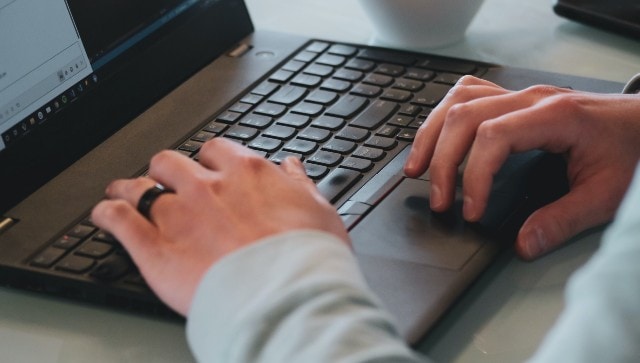 India
Meanwhile, an official order in this regard stated that all government and recognised private schools up to Class 12 that fall in the Jammu division (summer zone) will observe summer vacation from 8 to 25 June as per past practice