Srinagar: Policeman among two injured in militant grenade attack in Eidgah
Aijaz Ahmad Bhat, a resident of Hawal Srinagar, and a Police Constable Sajad Ahmad, resident of Narwara Eidgah, were injured in the explosion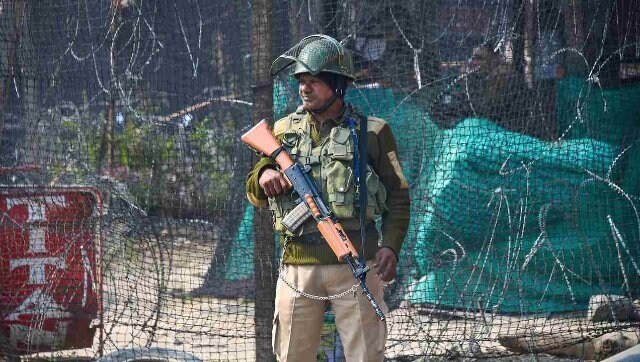 Srinagar: Two persons, including a cop, were injured when militants hurled a grenade at a CRPF bunker in Eidgah area of the city on Wednesday, police said.
"At about 6.40 pm, terrorists hurled a grenade upon the bunker of 161 Bn CRPF located at Aali Masjid Eidgah area of district Srinagar which exploded on the roadside," a police officer said.
He said a civilian named Aijaz Ahmad Bhat, a resident of Hawal Srinagar, and a Police Constable Sajad Ahmad, resident of Narwara Eidgah, were injured in the explosion.
The constable is presently on leave, he said.
The civilian has been shifted to SMHS hospital for treatment, he added.
Photos
Members of the Kashmiri Pandit community blocked roads and raised slogans against the administration, saying it has failed them after 35-year-old Rahul Bhat was shot dead by terrorists in Budgam
India
On 4 April, the Srinagar Airport saw its busiest day ever in history, with 15,014 people travelling on 90 flights in and out of Kashmir. And in Srinagar, almost all 60,000 hotel rooms that can accommodate nearly a lakh visitors are booked until the first week of June
India
Lieutenant Governor Manoj Sinha has announced a government job for Bhat's wife and said the administration will bear the educational expenses of his daughter