Srijan scam: Lalu Prasad Yadav says RJD will intensify agitation to seek Nitish Kumar, Sushil Kumar Modi's resignation
RJD chief Lalu Prasad on Sunday said his party would intensify its agitation to demand resignation and jailing of Bihar chief minister Nitish Kumar and his deputy in the Rs 1,000 crore Srijan scam
Patna: RJD chief Lalu Prasad on Sunday said his party would intensify its agitation to demand resignation and jailing of Bihar chief minister Nitish Kumar and his deputy in the Rs 1,000 crore Srijan scam.
"The RJD will intensify its agitation to demand their resignation after the August 27 party rally. We will continue our agitation till Nitish Kumar and his deputy Sushil Kumar Modi are sent to jail," Lalu Prasad told media persons here.
The former chief minister said he strongly suspected that fear of Srijan scam made Nitish Kumar a 'paltu ram' (political turncoat) within two hours to break away from the Grand Alliance and form a new government with the Bharatiya Janata Party.
He said government funds were transferred to private accounts between 2005 and 2013 when BJP leader Sushil Kumar Modi was finance minister and Deputy Chief Minister and Nitish Kumar the Chief Minister.
"Both should own responsibility of the scam, which was going on in their full knowledge," the Rashtriya Janata Dal leader said.
Nitish Kumar on Thursday night recommended a Central Bureau of Investigation probe into the Srijan scam and directed the Chief Secretary and Director General of Police to hand over the case to the central agency.
On Thursday, Lalu Prasad and his son Tejashwi Yadav, leader of Opposition, demanded the CBI probe. Tejashwi questioned the delay by Nitish Kumar in recommending it in view of his "repeated claims of zero tolerance against corruption."
Lalu Prasad said it was not a scam but a mega scam of Rs 15,000 crore, accusing the chief minister of sitting on the official files and trying his level best to suppress it for four years.
"Ever since investigation began into the scam, the amount involved has been increasing day by day ... it will reach Rs 15,000 crore and will be the biggest scam ever in Bihar," the former chief minister said.
He said in 2013, the then Bhagalpur district magistrate ordered a probe into the case but the report was suppressed by Nitish Kumar.
Eight persons have been arrested in the case.
Politics
The search for a new CM has begun in Gujarat and the names doing the rounds are deputy chief minister Nitin Patel, Union health minister Mansukh Madaviya and state BJP chief CR Patil, among others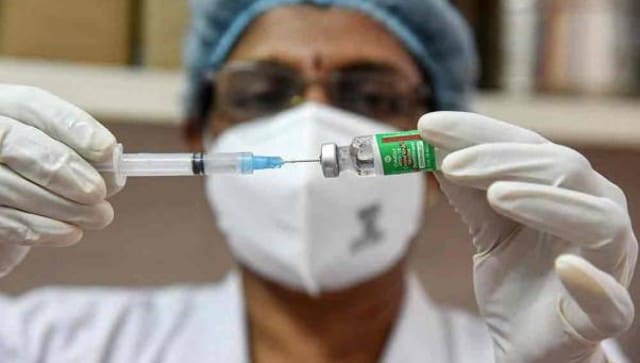 India
Health Minister Mansukh Mandaviya said this is the fastest pace at which one crore doses have been administered.
India
According to the government, 17 lakh doses were administered per hour, 28,000 doses per minute and 466 doses per second