Sonia's Rae Bareli shows worst fall in financial inclusion rankings
Slips from 309 in 2011 to 391 in rankings of 638 districts based on opening of banks, deposits accepted and credit provided.
The Inclusix index, compiled by Crisil as a ready reckoner on how states and districts fared on financial inclusion, has delivered what could be a costly blow to the Congress president. Her constituency Rae Bareli in Uttar Pradesh, according to Crisil's report,  has witnessed the most dramatic fall in ranking on financial inclusion.
The Inclusix index ranks 638 districts in the country on the basis of growth in numbers of bank branches, deposits accepted and loans given.
According to a report in The Indian Express, Rae Bareli is among the few districts where the score was negative on all counts.
It slipped in rankings from 309 in 2011 to 391 in 2012.
More than 90 percent of the districts have improved their performance -- 587 of 638.
"Congress vice-president Rahul Gandhi's Amethi was not ranked in 2011 but is 217th in 2012. External Affairs Minister Salman Khurshid's Farrukhabad district slipped to 342 from 336," said the report.
Chidambaram's constituency of Sivaganga has also slipped marginally by three positions.
On statewise rankings, Gujarat has fared poorly-- 15th, with Kerala on top.  Kerala also has five districts among the top 10.
Find latest and upcoming tech gadgets online on Tech2 Gadgets. Get technology news, gadgets reviews & ratings. Popular gadgets including laptop, tablet and mobile specifications, features, prices, comparison.
World
The New Zealand prime minister on Saturday won a second term in office in an election landslide of historic proportions
Politics
Targeting the RJD, the BJP president said those who rose to power drawing upon the legacy of Jayaprakash Narayan have ended up joining hands with the very Congress party he opposed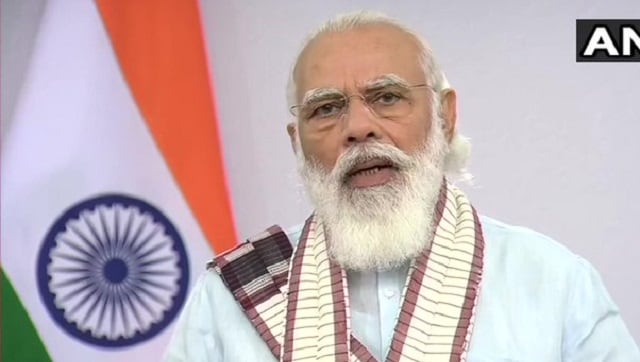 India
Acknowledging that the country has come a long way in the fight against the pandemic since the 'Janata Curfew' in March, Modi said that India has been more successful in saving the lives of its citizens than more prosperous countries.