Sonia Gandhi not to celebrate 73rd birthday in wake of rising cases of assaults on women, say Congress sources
Sonia Gandhi has decided not to celebrate her birthday as she is saddened by rape incidents and assaults on women in various parts if the country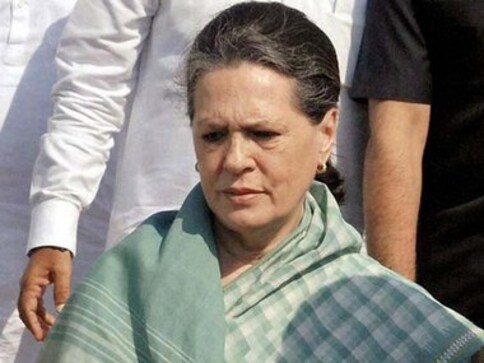 Sonia Gandhi will not celebrate her birthday on Monday in the wake of rape incidents in various parts of the country

Sonia has decided not to celebrate her birthday as she is saddened by rape incidents and assaults on women

Assaults on women have also been reported from other parts of the country, sparking outrage among the people over the incidents
New Delhi: Congress interim president Sonia Gandhi will not celebrate her birthday on Monday in the wake of rape incidents in various parts of the country and concerns over women's security, sources said.
Sonia will turn 73 on Monday.
She has decided not to celebrate her birthday as she is saddened by rape incidents and assaults on women in various parts if the country, sources told PTI.
Sonia's decision to not celebrate her birthday comes after the Unnao rape victim, who was set ablaze, died at a hospital in Delhi and the recent incident of a young veterinarian being raped, killed and set ablaze in Hyderabad by four people.
Assaults on women have also been reported from other parts of the country, sparking outrage among the people over the incidents.
Politics
This comes after the agency accepted the Congress president's plea to postpone her deposition, earlier scheduled 23 June, as she 'has been strictly advised to rest at home following her hospitalisation on account of COVID and lung infection'
India
Congress MP from Wayanad, Rahul Gandhi, has spent about 42 hours at the ED office over the last four sittings with the investigators
India
Congress MP Rahul Gandhi has spent a total of about 54 hours at the Enforcement Directorate's office over five sittings with the investigators questioning him over multiple sessions and recording his statement under the Prevention of Money Laundering Act (PMLA)