Solicitor General's stance on same-sex marriage before Delhi HC goes against Indian law; rights aren't a matter of political convenience
The law of India does recognise same-sex relationships and it is time for courts in this country to declare the law and bring relief to millions of LGBTQ individuals who live in India.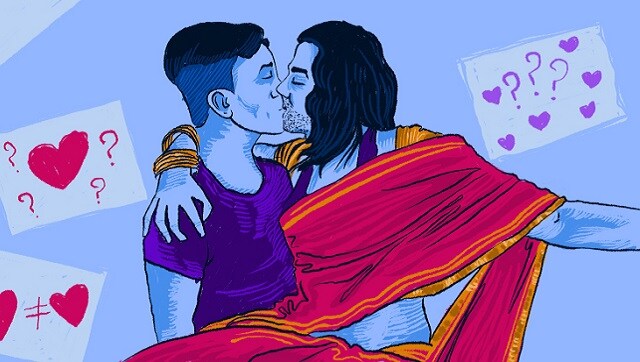 The law of this country works on a general principle that unless prohibited, it is permitted. For example, you do not need explicit permission to comb your hair. There is no law that prevents you from doing so, so you may. The law that enables this is what we call freedoms. Most of our freedoms are codified under the constitution, some other freedoms exist merely because the legislature is yet to infringe on those freedoms.
Which brings me to the point on same-sex marriage and relationships in India. On Monday, while the Delhi High Court was hearing an application concerning LGBTQ persons being unable to register their marriages, the Solicitor General of India made the following statement before the court: "Our laws, our legal system, our society and our values do not recognise marriage, which is a sacrament, between same-sex couples".
He is, to put it bluntly, wrong. The law of India does recognise same-sex relationships and it is time for courts in this country to declare the law and bring relief to millions of LGBTQ individuals who live in India.
There are multiple elements at play here, and I will deal with them one by one as I explain why I think the Solicitor General was incorrect in the statement he made to the Court. One was wherein he mentioned that marriage is a sacrament. This is not universally true. It is only true for the Hindu and Christian community. Islam has and always will recognise marriage as a contract between two persons. This is why Muslim law in India has always provided for there to be divorce while this had to be legislated in the cases of Hindu Law and Christian Law.
That being said, the idea that marriage is a sacrament therefore is not a universally true proposition and the Solicitor General ought not to advance it as such. Marriage in India means many different things to different people.
In India we have the secular personal law (Special Marriage Act) and the religious personal law. Consequently, more than one type of marriage is recognised under the law of India. In fact, even Section 5 of the Hindu Marriage Act, 1955 uses the word "any two Hindus" when it lays down the conditions for solemnisation of a Hindu marriage. It says "—A marriage may be solemnised between any two Hindus, if the following conditions are fulfilled, namely: […]". It would also be interesting to note that the conditions under Section 5 are gender neutral in their application. A similar position is found in the Special Marriage Act, 1954 which also provides for marriage between any "two persons".
Now the position post Navtej Singh Johar & Ors. v Union of India (2017) 10 SCC 1 is evident. The only legal prohibition to a marriage between two persons of the same sex would have been the offence under Section 377 while they engaged in marital relations. This law was read down in Johar's case. Therefore, there is no longer a legal impediment to prohibit same sex relationships.
There can be an argument advanced, that the scheme of the Hindu Marriage Act, 1955 and the Special Marriage Act, 1954 by using the word "wife" and "husband" implies that these be restricted to persons of opposite sexes only. But that argument does not make sense considering Article 14, which provides for the equal protection of the laws, and Article 15(1) which explicitly prohibits discrimination on the grounds of sex. The law must be read considering these two articles, in particular Article 15(1). The previous idea that marriage was limited to opposite parties, occurred where there could have been a rational basis to limit the law to only opposite sexes. This law was Section 377 and Section 377 post-Johar's case can no longer serve as the rational vehicle for discrimination concerning marital rights.
The law already allows for people to adopt irrespective of their sex or marital status. Further, non-commercial surrogacy is already is a part of the law of India. LGBTQ people today can cohabit and raise families together. The only issue is to ensure that the family is a creature of law, so that both parties in the relationship have rights concerning the child and marital estate. Neither the Hindu Marriage Act, 1955 nor the Special Marriage Act, 1954 provide for the marital estate to be looked at purely on the grounds of sex. In fact, men who were in marriage maintained by their wives, can and do seek maintenance from their wives at the time of divorce. Therefore, it would be untrue to say that same sex marriage continues to remain something against the fundamental policy of the law of India.
Lastly, on the argument of culture. Culture can never override constitutional rights. As outlined in Justice KS Puttaswamy v Union of India (2017) 10 SCC 1 —
"Our Constitution places the individual at the forefront of its focus, guaranteeing civil and political rights in Part III and embodying an aspiration for achieving socio-economic rights in Part IV."
It is settled law that in India, the individual is the centre of the Constitution and not the society. By not permitting LGBTQ marriages, we deny marital equality to LGBTQ persons who are entitled to have their relationships recognised on the same terms as heterosexual persons. The Solicitor General's stance before the Delhi High Court goes against settled Indian law and attempts to be nothing more than the Government of India trying to make a political case before the Court in order to prevent it from upholding a politically inconvenient proposition. However, the rights of individuals cannot be subject to the convenience or dikats of the political executive. The whole meaning of Part III would be lost if it were such a case.
To sum up, same sex-marriage is presently not prohibited, it is just not recognised and the non-recognition is an issue that one hopes the Court will intervene and resolve in accordance with the Constitution. One also hopes such a resolution will uphold the fundamental rights of LGBTQ persons.
— Illustration © Satwik Gade for Firstpost
Explainers
Experts say SVB's failure is likely to affect Indian start-ups in the short term when it comes to funding and making payroll. A major impact of the 'contagion' on Indian banks or the banking system is unlikely
Explainers
Iwao Hakamada was in 1966 accused of robbing and murdering his employer and his wife and children. The 87-year-old, who spent nearly 50 years on death row, was released from prison in 2014 after a court ruled investigators could have planted evidence. Now, the high court has ordered a new trial
Explainers
A native of Zhejiang province, the 63-year-old Li Qiang is an acolyte of Xi Jinping. Qiang is the former party chief of Shanghai and his elevation was earlier in doubt over his handling of the two month-lockdown in the financial hub last year