Sohrabuddin 'fake' encounter case: Another witness turns hostile, taking the total count to 45
Another witness was declared hostile in the Sohrabuddin Sheikh alleged fake encounter case on Monday, taking the count of such witnesses to 45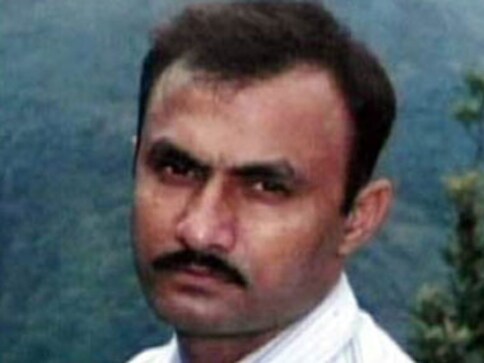 Mumbai: Another witness was declared hostile in the Sohrabuddin Sheikh alleged fake encounter case on Monday, taking the total count of such witnesses to 45.
The witness, Nagin Rathore, a teacher by profession, was examined by the Central Bureau of Investigation (CBI) before special judge S J Sharma on Monday.
Rathore had earlier made a statement to the CBI that he was asked by the principal of his school to go to the police headquarters (in Sangli).
He further told the agency that, at the police headquarters there, he was made to meet two witnesses, both of whom were Marathi-speaking.
Rathore had also said, in his statement to the CBI, that he explained to the two people, in Marathi, their statements which were recorded in Gujarati.
However, in the court on Monday, he did not stand by his earlier statement and said that he never went to the police headquarters, nor did he meet anyone.
So far, 66 witnesses have been examined, of whom 45 have been declared hostile by the CBI, the prosecuting agency.
The court had, in October last year, framed charges against 22 accused for murder, abduction and destruction of evidence under the Indian Penal Code (IPC) and for offences under the Arms Act in connection with the alleged staged encounter of Sheikh near Gandhinagar on 26 November, 2005.  All the accused had pleaded innocent.
BJP president Amit Shah, Rajasthan home minister Gulabchand Kataria, Rajasthan-based businessman Vimal Patni, former Gujarat police chief P C Pande, Additional Director General of Police (Gujarat) Geeta Johri and Gujarat police officers Abhay Chudasama and N K Amin have been discharged from the case.
Besides them, Yashpal Chudasama and Ajay Patel (both senior officials of Ahmedabad District co-operative Bank), Gujarat IPS officer Rajkumar Pandiyan and Andhra Pradesh-cadre IPS official N Balasubramanyam, Rajasthan IPS officer Dinesh MN and former senior Gujarat police officer DG Vanzara have also been discharged.
Sheikh and his wife Kausar Bi were allegedly abducted by the Gujarat police's Anti-Terrorism Squad from Hyderabad while they were on their way to Sangli in Maharashtra in November 2005.
According to the prosecution, Sheikh was allegedly killed in a fake encounter. Kausar Bi was also allegedly killed later.
Tulsi Prajapati, an aide of Sheikh and who was said to be a witness to the encounter, was allegedly killed by police at Chapri village in Gujarat's Banaskantha district in December 2006.
The fake encounter case was transferred to Mumbai in September 2012 on the request of the CBI to ensure a fair trial. In 2013, the Supreme Court clubbed the Sheikh and Prajapati encounter cases.
Find latest and upcoming tech gadgets online on Tech2 Gadgets. Get technology news, gadgets reviews & ratings. Popular gadgets including laptop, tablet and mobile specifications, features, prices, comparison.