Snooping on Rahul: Practice of seeking intrusive information should be junked
Is this procedure of gathering information about a high-profile person like Rahul Gandhi obsolete and does it need a revision?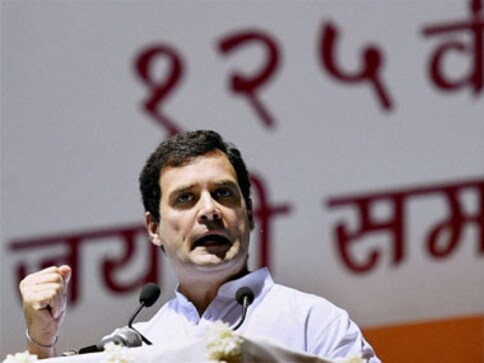 New Delhi: The arguments given by the Delhi Police in support of its claims that Congress vice president Rahul Gandhi was not being snooped upon appear to be convincing but many find the details sought unnecessary and even ridiculous. Many have asked why the police need to find intrusive information on the complexion of the leader, the colour of his hair and eyes, the clothes he generally wears, the places he often visits and the contact numbers and details of his associates.
Details regarding the profession and the residence of the politician have also been sought in the pro forma titled 'Rahul Gandhi: Leader of a party' which was left by ASI Shamsher Singh with the personal staff of the Congress scion. That Gandhi has been a member of Lok Sabha for three consecutive terms and lives in his 12, Tughlaq Lane bungalow, is public knowledge.
So, how useful are these micro details? Is this procedure of gathering information about a high-profile person obsolete and does it need a revision?
Former Research Analysis Wing (RAW) chief AS Dulat believes that there is "no need for such enquiry" because Rahul Gandhi is known to everyone. "What is the need to write about his complexion and clothes when he is known to everyone? People see him speaking live on television, his pictures in newspapers and on internet," he told Firstpost.
When asked if he believes that it was a case of espionage, he said, "Ï won't draw any conclusion. But if it was an investigation, it should have been done professionally. And if it was really snooping, the method adopted was laughable and full of stupidity."
Another retired top cop, who did not want to be identified, was not convinced with Delhi Police Commissioner Bassi's claim that it was "routine enquiry" to ensure security of all "ganya-manya (important)" people in Delhi.
"No such investigation involving a high-profile leader was done in my career of policing in the national capital. It is being argued the profiling is done after the constitution of new Parliament and assembly. Rahul Gandhi and many other leaders are being elected for consecutive terms. When he had first entered Parliament, he would have gone through this process. Then what is the need to gather information about him again and again? Since he was first elected, he was allotted the Tughlaq Lane residence and he has been living there since. What is the point of wasting resource and energy on knowing about his residence, colour, cloth and the place he visits?" he asked.
Former Delhi Police Commissioner Ved Prakash Marwah rejected the Congress party's allegation that it was a case of "political espionage" but wondered why the city police are using the decades pro forma for collecting information about a person.
"It was not at all snooping. The police action came under the scanner because we still follow decades-old system for collecting information of an individual. The format of questioning needs to be revised. In this age of globalisation when everything is available on the internet, what is the need for asking about the appearance of a leader like Rahul Gandhi who is known to everyone?" he said, adding that the pro forma was relevant those days when technology was not much developed and high-profile people were a rare sight.
Neeraj Kumar, ex-commissioner of the city police, said instead of raising hue and cry and painting the steps taken by the police to ensure safety and security of an individual with political brush, people should cooperate with law-enforcing agencies.
"Instead of making the necessary police investigation a political issue, one must cooperate with cops. Why don't people get infuriated when they are asked to furnish details while applying for passport and during police enquiry? Objecting to the routine exercise reeks of VIP culture," he told Firstpost.
"There are thousands of ways to spy on a person. Why will an individual who is to be snooped be informed and asked to give his details in writing," he added.
Adding that some high-profile people feel offended when they are asked to furnish necessary details, he recalled, "During the Commonwealth Games, we were issuing VIP passes. Some of them, who did not want to reveal their details, refused to fill the form required to procure the passes. We denied them the passes and therefore, they had shell out money to watch the game."
Shri Ram Arun, former director general of police, Uttar Pradesh, said, "Police keeps records of all high profile people. But in UP, not such profiling is done."
He admitted that some people are kept on surveillance for different reasons and to do so, their "movements and activities are closely monitored by policemen in plain clothes, Local Intelligence Officers and other state and central agencies". But it remains top secret, he added.
Politics
Congress leader Rahul Gandhi has brought up 'mercy' petitions written by Hindutva ideologue VD Savarkar to the British when he was in jail. It's not the first time that the petitions have triggered a row. But what is the truth? Did Savarkar ask for clemency?
Politics
In his first election rally in poll-bound Gujarat, Gandhi while addressing a gathering of tribals at Mahuva in Surat district said they are the first owners of the country and claimed the BJP was working to take away their rights
Politics
Rahul Gandhi grew his beard during the Bharat Jodo Yatra, about which Assam Chief Minister Himanta Biswa Sarma commented that Rahul Gandhi now looks like Saddam Hussain