Smriti Irani clarifies 'menstrual blood' comments amid Sabarimala row, claims propaganda being launched against her
Amid criticism of her comments on menstrual blood amid the Sabarimala row, Smriti Irani said she was fascinated that as a woman, she is 'not free' to have her own point of view.
Union minister Smriti Irani, responding to the furore over her comments on "menstrual blood" amid the protests against women's entry into the Sabarimala temple, on Tuesday said a propaganda was being launched using her as bait.
In a series of tweets trying to clarify her comments, Irani said that as a practising Hindu married to a practising Zoroastrian, she is not allowed to enter a fire temple to pray, but she "respects that stand by the Zoroastrian community and priests" and "does not approach any court for the right to pray" as a mother of two Zoroastrian children. Similarly, Parsi or non-Parsi menstruating women, irrespective of age, do not go to a fire temple, she added.
These "two statements are factual" and "the rest of the propaganda and agenda being launched using her as bait is just that", the Union minister said. As far as those who jumped the gun regarding her remark on women visiting a friend's place with a blood-soaked sanitary napkin are concerned, she said she has yet to find a person who "takes" such a sanitary pad to "offer" to anyone, let alone a friend.
Irani added that what "fascinates" her — though she is not surprised — is that as a woman, she is "not free" to have her own point of view. "As long as I conform to the 'liberal' point of view I'm acceptable. How liberal is that?" Irani asked.
According to several media reports, the Union textile minister was speaking at the "Young Thinkers" conference organised by the British High Commission and the Observer Research Foundation in Mumbai, when she made the remarks while speaking on the Sabarimala controversy, she had said that "the right to pray did not mean the right to desecrate".
"I am nobody to speak against the Supreme Court verdict as I am a serving Cabinet minister. But just plain common sense is that would you carry a napkin seeped with menstrual blood and walk into a friend's house? You would not. And would you think it is respectful to do the same when you walk into the house of God? That is the difference. I have the right to pray, but no right to desecrate. That is the difference we need to recognise and respect," Irani reportedly said at the event.
However, once reports on her remarks began to be widely shared, she took to Twitter to call it "fake news" and said she would clarify the statement soon.
With inputs from PTI
Find latest and upcoming tech gadgets online on Tech2 Gadgets. Get technology news, gadgets reviews & ratings. Popular gadgets including laptop, tablet and mobile specifications, features, prices, comparison.
Health
Women with irregular periods often don't realise it to be a symptom and believe it to be normal, while the truth is that irregular and unpredictable periods are one of the major symptoms that help diagnose PCOS.
India
While the prime minister said Singh's valour will inspire people for ages, Home Minister Amit Shah expressed gratitude to the freedom fighter for giving a new direction to India's freedom struggle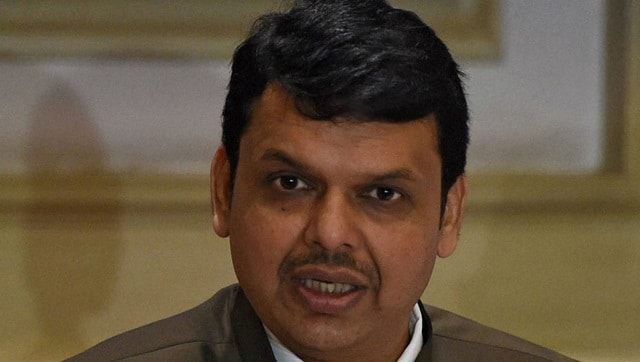 Politics
The BJP leader said his meeting with Raut was an interview for the Sena mouthpiece 'Saamana' and asserted that the MVA government in Maharashtra "would collapse due to its own inaction"