Small pleasures of 'burra din': Christmas has changed but Kolkata stays the same
More robust and in your face, the nature of Christmas and New Year's eve celebration has changed in Kolkata but the ancient city has assimilated the changing milieu
Mr Samuel was suddenly feeling a little hot under the collar.
No, it's not the weather. After playing truant, winter has finally arrived in Kolkata. Just in time to usher in the 'burra din'.
Seated across the table with her prosthetic knee, Mrs Samuel, who has never missed the traditional Christmas lunch as long as she can remember, immediately knew something was amiss with her septuagenarian husband. Must be the wine, she thought.
Mr Samuel, still a trifle distressed, ignored the question in her eye and concentrated on the roasted turkey in cranberry sauce.
It's a Colonial spread. There's duck à l'orange, cauliflower mornay, honey-glazed ham, and to round off the flavour of the Raj, there's plum pudding with brandy sauce and fresh orange soufflé.
The dress code is still in place, the menu laid down as perfectly as in the time when British merchants and bankers met at this club around 120 years ago.
Nothing seems to have changed.
Or has it?
Right next to Mr Samuel's table in this strictly members-only club, a young couple has somehow managed to fish out a mobile phone (forbidden in the restaurants) and is now taking a selfie, a forkful of turkey dangling close to their lips!
"We stopped going for the dance on 31 December ever since they started playing Sheila ki Jawaani", smiles Mr Bose, a noted columnist and a long-time member of one of the clubs in Kolkata still rooted in British-era legacy.
"There is a brashness about the celebrations now, the conservativeness has totally gone. A lot of the IT guys have come in. They spend a lot of money and are quite upfront about it…," pauses Mr Bose.
Diplomacy, clearly, isn't one of his strengths.
The Bow Barracks are still there, with over 350 Anglo-Indian families busy selling cakes, homemade wine and ginger ale. But their numbers are shrinking.
Mr Bose, who grew up in a public school in Kent, and his wife have a hard time relating to the Christmas and New Year's eve revelry on Park Street. The genteel breeze is missing, the religiosity has gone, the Raj syndrome is lost and their friends have mostly settled in Australia, Canada or the US. "I don't think there's anything wrong with that," chips in his wife. "The people are different, the type of enjoyment is different but everyone is still having a very good time."
Christmas Pujo
The bike speeding through the Park Street stretch laced with rather garish LED lights has a girl riding pillion. Unlike her partner who's donning a bandana, her hair is let loose. She is busy recording the people, the streets, holding a mobile phone in her outstretched hand.
Part of a big, restless crowd, I wait to cross the road, held back by a rope. The volunteers of Kolkata police are taking no chances.
"Are you getting the WiFi connection?" asks green jacket to black hood urgently as they compare their phones in between jostling among the crowd.
Kolkata has beaten upstarts Delhi and Mumbai in getting open WiFi connectivity and Park Street is one of the places to get it first. It's not just roshogolla and fish that define Bongs any more.
It's quite early in the evening on the day before the Christmas Eve, as I trudge through the jubilant yet aimless mass thronging the footpath.
Youngsters, kids and moms sport lit-up horns as the dads mill around looking slightly sheepish, unsure whether to risk a Santa Claus cap.
The state government-sponsored Christmas Festival announces itself in decorative lighting as I approach Allen Park, the venue.
Inaugurated on 16 December by Chief Minister Mamata Banerjee, the fortnight-long revelry features, among other things, performances from city bands Hip Pocket and Rila Banerjee, The Saturday Night Blues Band, Orient Express, Bhoomi and Usha Uthup along with food stalls selling pav bhaaji to steamed momos.
Kids flock around Santa Claus's takedown of Ronald McDonald, taking selfies. A couple of mobile Santas are busy posing with girls while a giant Santa towers over all, mirroring the chief minister's cut-outs during election season.
Inside the park, the school band strums along quite energetically. Seated in front row, Arvind Kejriwal's mufflered doppelganger nods off. Quite a feat that amid ear-splitting noise.
The food stalls, expectedly, are where the action is.
Notun-gurer sondesh vies with Christmas cakes, chicken 'lalipap', Bombay bhel and pickles. No clear winners here.
Do you like the music, I ask a few teenagers. "It's okay," one offers. "No, it's cool," says her friend. How do you plan to celebrate Christmas, I press on.
"We will just hang around and have fun. Have cakes I guess…"
Déjà vu
Hogg Shaheber Bajaar came up in 1903, named after Sir Stuart Hogg, then the chairman of Calcutta Corporation. Placed on Lindsay Street, it was known simply as the New Market. But when another 'New Market' came up near it during the Left front regime, Hogg's bazaar for British residents in colonial era became an oxymoron, the 'Old New Market".
For the Calcuttan, Old New Market remains the go-to place even during this era of Flipkart and Amazon. Difficult-to-find bakery ingredients, rare tobacco, dry-flower bouquets, prime cuts of beef, Hogg's market, singed by multiple instances of fire, still holds its own.
And it is here under its dilapidated roof that part of Kolkata's colonial past remains trapped amid the labyrinthine corridors dotted with myriad wares.
The bells and whistles of Christmas decoration, from faux conifers to poinsettias and tinsels, it's all there.
And so are the plum and fruit cakes.
"We sell 600 pieces each of plum and fruit cakes from Christmas eve to New Year," says Tamal from Great Eastern Bakery. "That's 10 times the order during other times," he adds.
The bakery is part of another relic of the Raj, the Great Eastern Hotel, which fell into ruins after serving for 165 years as *the* heritage landmark since it was built in 1840s. It has now been restored and renovated by a desi business group.
But nothing beats Nahoum's, the bakery synonymous with this ancient city. It has long shed its Jewish past but the serpentine queue, about a week before Christmas, makes it clear where the sentimental Bongs' favours lie.
I catch a gent, emerging triumphant from the unimpressive façade after a long wait.
"Chocolate marzipan cake," he points his prize at me.
Come here often?
"No. Before Christmas. And each time I stand in a queue. My dad used to do the same," he departs.
The sharp whiff of chicken biryani mingles with the aroma of freshly baked cakes. The moribund city assimilates the changing milieu, yet essentially stays the same.
Find latest and upcoming tech gadgets online on Tech2 Gadgets. Get technology news, gadgets reviews & ratings. Popular gadgets including laptop, tablet and mobile specifications, features, prices, comparison.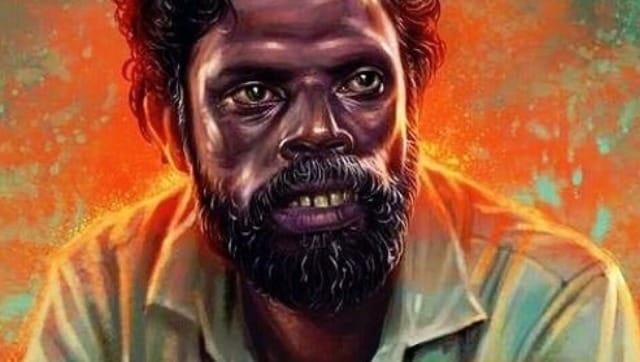 Entertainment
Kammatipaadam is a 2016 Malayalam movie directed by Rajeev Ravi, which captures in a simple yet profound manner what land means to Dalits.
Entertainment
Nepotism is encouraged, above all, by a film industry marked by high risk and volatility. Under such circumstances, the star – who accumulates an almost divine aura in his person – comes to be the biggest investment the producer makes to guarantee a film's success.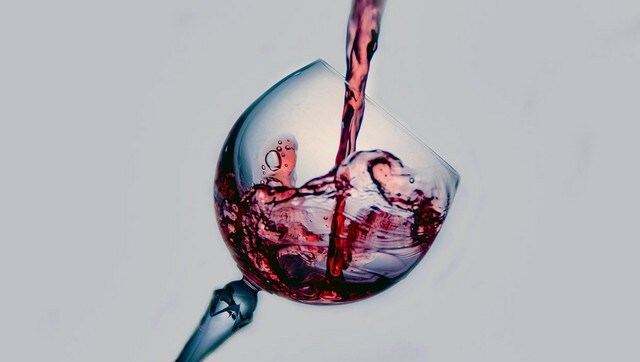 Health
New research conducted at the Lautenberg Center for Immunology and Cancer Research, Hebrew University of Jerusalem (HUJI) suggests that all is not so perfect in the world of antioxidants.