Slain Indian-origin police officer Ronil Singh honoured with funeral procession taken through two California towns
Police personnel and civilians pay respects to Indian-origin police officer Ronil Singh who was shot dead by an illegal Mexican immigrant.
New York: Funeral services will be held in California on Saturday for Indian-origin police officer Corporal Ronil Singh, shot dead allegedly by an illegal immigrant, as several police personnel and civilians paid their respects to the fallen officer.
The first of several services for Singh took place on Friday morning. Crowds lined up by the side of the road to pay their last respects as Singh's body travelled from Modesto to Newman in California.
Photos and flowers lined the aisles of the theatre in downtown Newman with Singh's flag-draped casket at the front, ABC7News reported.
Singh, of the Newman Police Department, was shot and killed at a traffic stop on December 26 by an illegal immigrant named Gustavo Perez Arriaga, while he was planning to flee to his native Mexico.
Just hours before the incident, the 33-year-old officer had been home celebrating Christmas with his wife and five-month-old son before starting his night shift.
Singh, who was a native of Fiji and joined the force in July, 2011, had called off on a traffic stop in Newman and a few moments later he called out "shots fired" over the radio. Multiple agencies responded to assist and Singh was found at the scene with gunshot wounds.
He was transported to a local hospital where he was pronounced deceased.
California police arrested the suspect at a Bakersfield, California home. Perez Arriaga had crossed into the US illegally and at a news conference, Stanislaus County Sheriff Adam Christianson said that the killing could have been prevented if California's sanctuary law had not prevented local authorities from reporting Perez Arriaga — who had gang affiliations — to immigration officials after two previous arrests.
President Donald Trump spoke with Singh's widow and colleagues on Thursday.
Singh served the Newman Police Department for seven years and was assigned as a canine officer. Prior to joining the Newman Police Department, he served with the Merced County Sheriff's Department.
Tributes and condolence messages for Singh poured from police departments and officials across the country.
California Governor Edmund Brown extended his condolences to Singh's wife, their young son and colleagues. "Our hearts are with the entire community of Newman and law enforcement officers across the state who risk their lives every day to protect and serve the people of California," Brown said.
In honour of Singh, Capitol flags in California were flown at half-staff.
Find latest and upcoming tech gadgets online on Tech2 Gadgets. Get technology news, gadgets reviews & ratings. Popular gadgets including laptop, tablet and mobile specifications, features, prices, comparison.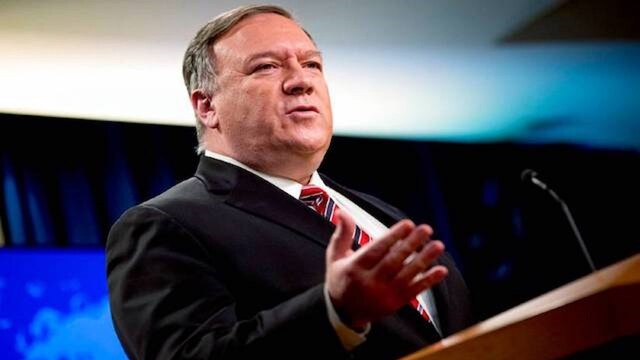 World
This decision, coming in the final weeks of the Donald Trump administration, is certain to anger China. Beijing has been stepping up its threats to bring the self-governing island under its control by military force
World
Chansley describes himself as a "digital soldier" of the far-right QAnon conspiracy theory that claims Trump is waging a secret war against a global liberal cult of Satan-worshipping pedophiles.
World
In the House, the number three Republican Liz Cheney said she would be voting to impeach, and called Trump's actions "a betrayal" of his office