Six critical areas where the new national wildlife plan falls short
To be effective, the National Wildlife Plan needs to be flexible enough to absorb scientific advances and learn from experiences.
By Janaki Lenin
The country's third National Wildlife Action Plan for 2017-2031 is 113 pages of recommendations. The draft went public on the website of the Ministry of Environment, Forests, & Climate Change on 4 February. It invites comments from the public until 17 February. A 12-member committee, chaired by JC Kala, a former secretary to the ministry, drafted the document over the course of a year. The document appears to have good intentions. It provides detailed recommendations for protected areas. But it falls far short in other subjects.
Wildlife outside forests
Although it claims to have a landscape approach, the plan doesn't see any wildlife living beyond forest boundaries. Hyenas, wolves, great Indian bustards, leopards, and even tigers and elephants live in farmlands. There's not a word on how to manage these populations nor any mention of grasslands.
The Karnataka Elephant Task Force, for instance, recognises three zones – a conservation zone, like forests, where elephants' needs are paramount, a human-priority zone where people's safety is of most concern, and a coexistence zone, where humans and elephants can coexist without any great hardship.
Neither the Wildlife Protection Act nor the draft action plan deal with the range of situations where wildlife and people interact. This head-in-the-sand attitude becomes a problem when dealing with conflict situations.
Human-wildlife conflict
The action plan belabours under an archaic understanding of animal biology. It diagnoses the cause of conflict:  "the loss, degradation and fragmentation of many wildlife habitats, thereby increasing the chances of wild animals moving out of natural habitat."
"This theory is extremely old. There is increasing evidence, in India and abroad, that wildlife do not understand man-made boundaries," says Vidya Athreya, a carnivore biologist at Wildlife Conservation Society, Bangalore. "Our protected area-centric approach has led to lack of information on how to deal with human- wildlife interaction issues."
The prescriptions to remedy the situation are vague, such as "reduce adverse impacts," create a database, and promote better land-use.
Modern technology
Ever since drones became available for civilian use in India, the Forest Department has embraced it with enthusiasm. Technological challenges such as battery life and range prevent them from widespread use. But no attention is paid to the ethical and social consequences.
"Seen from the ground and through the eyes of local people, the use of drones may be viewed as a violation of their privacy," says Trishant Simlai, an independent conservation biologist. "There have been known occurrences of camera traps being used to exploit local residents in many protected areas across India. It is imperative for the conservation sector to agree on a framework for the self-regulation of drone use."
Feral dogs and cats
This is perhaps the first time a national policy acknowledges the damage caused by feral dogs and cats around wildlife habitats. But it doesn't say what to do, except that it has to be "managed."
"Eliminating all dogs is neither possible nor desirable," says Abi Tamim Vanak, a carnivore ecologist at Ashoka Trust for Research in Ecology and the Environment, Bangalore. "What is required is encouraging better ownership practice. This will help in reducing densities both in the short as well as long-term, reduce free-ranging behaviour, and also lead to better health and welfare outcomes for dogs. However, to begin with, some tough decisions need to be taken immediately to reduce densities. Sterilization programs are costly, labour intensive, and only if sustained, may produce tangible results in the 10-15 year term. Our beleaguered wildlife cannot afford such a lag time."
Wildlife health
This section shows little understanding of wildlife diseases. For instance, it recommends vaccinating dogs that live around wildlife habitats. This would prevent the spreading of canine distemper. Two studies, published in 2013 and 2014, looked at the spillover of this disease from dogs to Indian foxes. Their conclusion: vaccinating dogs was futile. The 2014 study makes a case for reducing dog densities and their movements to curtail interactions with foxes.
"A systematic approach is necessary to assess the conservation threats, if any, posed by pathogens like canine distemper and rabies," says Aniruddha Belsare, a wildlife disease ecologist at the University of Missouri. "For this, we need to conduct serosurveys, epidemiological, ecological studies and model-based investigations."
Exotic species
The plan doesn't offer any actions to stop the invasion by species that don't belong here. It wants a national policy by 2018, but before drafting it, the plan wants a complete inventory and mapping of species and area.
"We already know areas where they are a problem," points out Rauf Ali, a senior ecologist at Foundation for Ecological Research, Advocacy, and Learning, Pondicherry. "Pilot eradication programs can begin immediately. At a seminar on invasive species in the Andamans last year, several species and possible control measures were clearly identified. Why not take action on those? Mapping seems to be an excuse for further delaying action."
Managing existing exotic species is easier said than done. Preventing the entry of more species needs more attention. A study published last year paints a scary picture of foreign species available online in India.  It found 910 species of fish and 14 species of animals listed in online pet shops.
This isn't a comprehensive review of the plan. The chapters on wetland and coastal conservation, wildlife tourism, and people's rights are just as vague and unscientific. It's as if the committee suffers from amnesia, ignoring the debates, scientific progress, and experiences of the past decade.
What's worse: this plan is to guide conservation for 14 long years. To be effective, it needs to be flexible enough to absorb scientific advances and learn from experiences.
The author writes about wildlife conservation issues. 
Sports
Oosthuizen, the 2010 British Open champion, fired a one-under par 70 to stand on five-under 208 after 54 holes at Torrey Pines with Hughes, who fired a 68, and Henley, who saved par from a bunker at 18 to shoot 71.
India
COVID-19 impact on family planning: In the wake of the pandemic, ASHA workers had to shoulder additional responsibilities, which prevented them from creating awareness about family planning and distributing contraceptive pills and condoms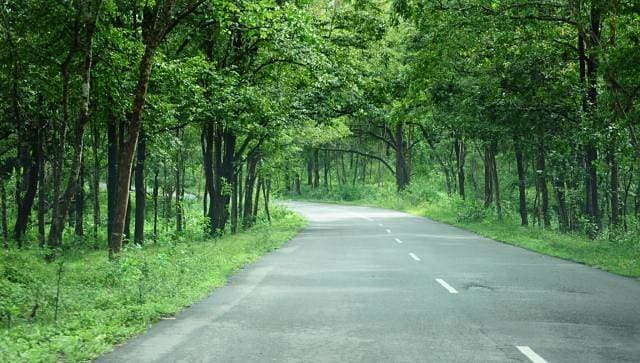 India
Traditional institutions are efficient and speedy in dispensing justice at the community-level as they understand the needs of the people