Sitaram Yechury's son Ashish dies during treatment for COVID-19 at Gurgaon hospital
The CPM chief took to Twitter to thank the doctors, nurses and frontline workers who were involved in his son's treatment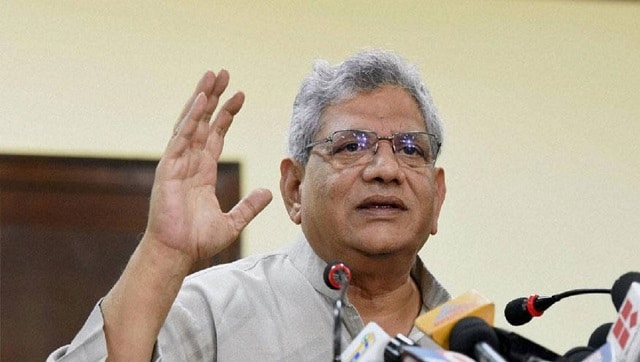 New Delhi: CPM general secretary Sitaram Yechury on Thursday said his elder son Ashish died of COVID-19 in the morning.
Ashish, who would have turned 35 on 9 June, was recovering well at Gurgaon's Medanta Hospital, people close to the family added, describing his sudden death at 5.30 am after a two-week battle with the disease as a shock.
"It is with great sadness that I have to inform that I lost my elder son, Ashish Yechury to COVID-19 this morning. I want to thank all those who gave us hope and who treated him - doctors, nurses, frontline health workers, sanitation workers and innumerable others who stood by us," Yechury said on Twitter.
It is with great sadness that I have to inform that I lost my elder son, Ashish Yechury to COVID-19 this morning. I want to thank all those who gave us hope and who treated him - doctors, nurses, frontline health workers, sanitation workers and innumerable others who stood by us.

— Sitaram Yechury (@SitaramYechury) April 22, 2021
India
India now has 15,044 active cases of COVID-19. There was a decrease of 375 cases in the active COVID-19 caseload in a span of 24 hours
India
The health ministry informed that the active cases stand at 0.04 per cent of the total coronavirus infections in the country
India
The fresh COVID-19 infections reported on Friday were marginally higher than 2,827 cases logged on Thursday. The daily positivity rate was recorded at 0.58 per cent, while the weekly positivity rate was 0.69 per cent