SIMI operatives' encounter in Bhopal raises many questions, but cops, ATS have no answers
Just a few hours after killing the eight SIMI members in an encounter, police officials in Bhopal were finding it difficult to face the media and evaded questions about the circumstances surrounding the encounter.
Bhopal: Just a few hours after killing the eight SIMI members in an encounter, police officials in Bhopal were finding it difficult to face the media and evaded questions about the circumstances surrounding the encounter.
It was a strange situation, considering that there was a feeling of jubilation and the policemen were congratulating each other after the encounter earlier in the day.
The eight SIMI operatives had escaped from the Bhopal Central Jail at around 2.30 am after killing a security personnel, officials said in the morning.
This prompted the state government to remove an Additional Director General of Police (ADG) and apart from suspending many other top officers, the chief minister announced Rs 5 lakh reward on arrest of each absconder. The SIMI operatives, however, couldn't go past 10 km in eight hours. They were cornered and gunned down in the outskirts of Bhopal.
Initially, the top officials said that the escapees had no weapons. But later in the day, police officials announced that firearms had been recovered from them, though they hadn't been able to fire.
Throughout the day, officials of the Anti-Terrorism Squad (ATS) and Bhopal police kept mum. Opposition leaders and rights groups raised a host of questions, but there were no answers.
Soon, a video surfaced in which a policeman was seen firing at the SIMI operatives (either dead or injured) lying on the ground.
The photographs showed that the SIMI operatives were wearing new clothes and had watches, which were not allowed in prison.
Bhopal Central Jail is a high-security prison with over 30 feet high walls and and a multi-layered security system. There were no answers on how the operatives got past the surveillance and why the cameras were not functional. According to eyewitnesses, the SIMI operatives threw stones at police.
Inspector General of Police (IGP) Yogesh Chaudhary finally called a press conference in the evening. Regarding the claim that police fired in self-defence, he was asked how no policemen were injured during the 'cross-fire', he said that there were injuries, but no bullet injuries.
He was also asked why no one was caught alive and about the contradicting statements of the different officials on whether the SIMI men were armed or not. The reply to most questions was that investigation was on.
The ATS officials were also not forthcoming. Three years ago, six SIMI operatives had escaped from Khandwa jail. After that, a massive manhunt was launched.
SIMI state chief Abu Faisal was caught from Sendhwa in Madhya Pradesh, later. Two others were gunned down in an encounter in Telangana while the rest were arrested. Three of them were part of Monday's jail break, not Abu Faisal though, who remained in jail.
The SIMI operatives were arrested for sedition and for planning attacks on Hindutva leaders. They were also charged with murder of a policeman, Shiv Pratap, who they believed specially targeted SIMI prisoners and tortured them. One of the SIMI operatives, Sheikh Mujeeb, was alleged to have a role in the 2008 Ahmedabad blast.
The lawyer, however, said that cases against SIMI operatives were not strong, were being unnecessarily dragged and they could have been acquitted soon. "This is a case of murder. There are many loopholes in the story. I will approach the high court for a CBI inquiry," said Parvez Alam, the lawyer.
Monday's encounter raised the following questions:
Was it possible to scale over 30 feet high wall of the most secure jail in MP?
How could they lay hands on weapons?
Why are there contradictory statements from officials over whether SIMI operatives had weapons or not.
How they got new clothes, watches and bands?
If they had connections to get weapons, why couldn't they get a vehicle to escape?
Why no policeman was injured in the 'encounter'?
Why were the CCTVs not functioning?
How all of them moved together rather than dispersing and couldn't go further in eight hours?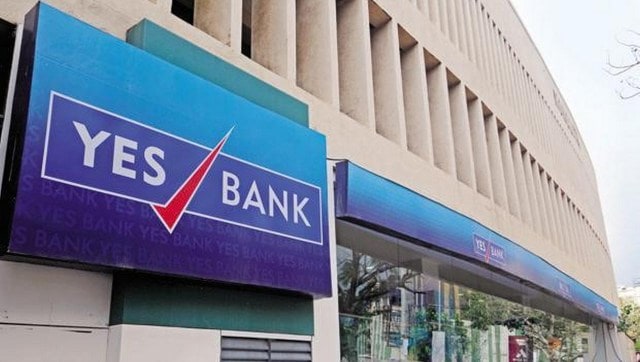 Business
Yes Bank Ltd and certain officials devised the "devious scheme to dump the AT-1 (Additional Tier-1) bonds on their hapless customers", the market regulator noted
India
While a night curfew from 10 pm to 5 am has been imposed in Delhi, the district of Raipur will remain under lockdown till 19 April
India
Maharashtra alone accounts for 48.57 percent of the total active caseload of the country, the ministry said.