Simbhaoli Sugars, having duped Oriental Bank of Commerce, gets Rs 60 crore loan sanctioned within 11 months
After the PNB fraud case, the Uttar Pradesh Cooperative Bank Limited is under the scanner for allegedly sanctioning a Rs 60 crore loan to the tainted Simbhaoli Group company, which already has NPAs worth Rs 152 crore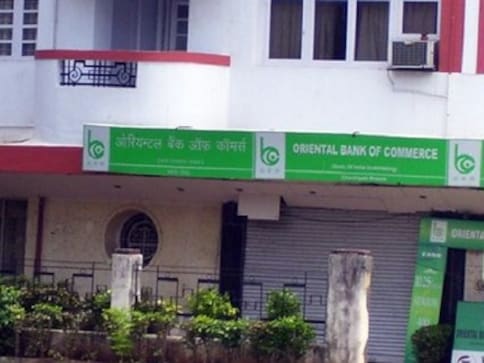 After the Punjab National Bank (PNB) fraud case, the Uttar Pradesh Cooperative Bank Limited is under the scanner of the Prime Minister's Office (PMO) and the finance ministry for allegedly sanctioning a Rs 60 crore loan to the tainted Simbhaoli Group company, which already has non performing assets (NPAs) worth Rs 152 crore in the bank's books.
The Hapur-based Simbhaoli Sugars Limited recently courted controversy for duping the Oriental Bank of Commerce (OBC) of Rs 109 crore and is being investigated by the Central Bureau of investigation (CBI) and Enforcement Directorate (ED) after the agencies registered a case on 22 February against the company, its chairman Gurmit Singh Mann, Gurpal Singh, son-in-law of Punjab chief minister Amarinder Singh, and unknown bank officials.
Top central government officials said that the UP Cooperative Bank Limited, which had earlier sanctioned Rs 152 crore to Simbhaoli Sugars, was not able to recover the money and it had turned NPA in April 2017. But ignoring the huge bad debt, UP Cooperative Bank within 11 months issued another loan of Rs 60 crore to Simbhaoli Power Private Limited, a subsidiary company floated by Mann, who is facing a multi-agency probe for allegedly siphoning off the loan given by the OBC and diverting it for personal use.
Firstpost has accessed the loan sanction documents signed by managing director Rabi Kant Singh to Simbhaoli Power Private Limited. Singh signed the sanction of short term Hypothecation cash credit limit of Rs 60 crore on February 8 2018. In his letter to Simbhaoli Power Private Limited, Singh said, "Kindly refer to your request letter dated 21 December, 2017, on the captioned matter. Keeping in view the sanction by the committee of management in its meeting held on 31 January, 2018, the short-term cash credit limit of Rs 60 crore for working capital requirement has been sanctioned to your company against the stock of new material used for production of power and power receivables from UPPCL for Calendar Year 2018."
As far as terms and conditions are concerned, Simbhaoli had been offered a sweet deal. The letter said, "All credit facilities will be secured by personal guarantee of Gurmit Singh Mann, chairman, and Gursimran Mann, director. All facilities to be secured by hypothecation of book debts of the company as collateral security. The company has to repay 65 percent of maximum loan availed during the Calendar Year 2018 on or before 31 December, 2018. The company will ensure that the cash credit loan is utilised for the purpose for which it has been sanctioned. The sanction is subject to such other terms and conditions of the Reserve Bank of India (RBI) or NABARD as may be in vogue or and may be prescribed by them from time to time."
Some officials in the finance ministry said on condition of anonymity that the PMO has been requested for a CBI probe into UP Cooperative Bank's NPAs, as there are accusations that the managing director Singh has misused his position to benefit certain private companies, including Kesar Enterprises and Simbhaoli Sugars Limited.
Shyam Bahadur Singh, convener of the BJP from Lucknow, in a letter to Prime Minister Narendra Modi, on 1 March, has alleged, "Rabi Kant Singh conspired with Gurmit Singh Mann and sanctioned Rs 60 crore for Simbhaoli Power despite the fact that he has not been able to pay back Rs 152 crore that was given to Simbhaoli Sugars. It must be noted that the owner of these two companies: Simbhaoli Sugars and Simbhaoli Power is Gurmit Singh Mann, who is facing a CBI probe in a Rs 109 crore OBC fraud case. Similarly, another defaulter of UP Cooperative Bank Limted, Kesar Sugar Mills, has managed to convert its Rs 85 crore NPA into a long-term loan in connivance with the managing director."
The gross NPA of the cooperative bank has gone up to Rs 389.79 crore in March 2017 from Rs 335.18 crore in 2016. Although the bank has claimed to have distributed Rs 2,041.53 crore in short-term crop loan in 2015-16 and Rs 1,067 crore to sugar mills to enable them to make payment to the farmers, the BJP's Lucknow unit has informed the prime minister that a majority of loans by the bank lack due diligence and were in violation of banking rules. The BJP convener has alleged that in a majority of loan cases, the contractual bank employees have become guarantors in connivance with top cooperative bank officials.
The managing director of UP Cooperative Bank Limited, Rabi Kant Singh, admitted that Rs 152 crore given to Simbhaoli Sugars has turned NPA, but he rubbished the BJP's charges against him, claiming that the loan to Simbhaoli that turned NPA was sanctioned earlier, and that it has nothing to do with his tenure. "In fact I have decided not to give any loan to private companies. I am also taking action against erring officers. Simbhaoli NPA is an old case and it is being dealt accordingly," Ravi Kant Singh told Firstpost.
When asked why he sanctioned a further Rs 60 crore to Simbhaoli owners in violation of rules, Singh feigned ignorance, saying he is not aware of any such loan. However, National Bank for Agriculture and Rural Development (NABARD), which supervises agricultural credit functions of the Reserve Bank of India (RBI), contradicted Singh's statement, saying it has written to the state government for a thorough probe.
Chief general manager of NABARD, AK Panda, confirmed to Firstpost that the state's cooperative ministry is looking into the matter and that his department has completed the preliminary investigation. "After the investigation report is submitted, action will be taken by Registrar Cooperative Society as laid down by the rules. NABARD has done its job," Panda said.
Ministers voice against rot
At least two ministers from the Uttar Pradesh Cabinet have also written to Chief Minister Yogi Adityanath, demanding a probe into alleged irregularities at the UP Cooperative Bank Limited. The first letter was from Suresh Kumar Khanna, minister for housing development and poverty alleviation, on 14 August, 2017.
Khanna had alleged kickbacks in the recruitment of 53 assistant managers of the cooperative bank, and had asked for a thorough inquiry and transfer of managing director RK Singh.
Subsequently, his colleague in the state Cabinet, Surya Pratap Shahi, Minister for Agriculture, wrote a letter to the chief minister on 21 December, 2017 exposing the rot. "The bank's Rs 220 crore is stuck with the sugar mills, and by March 2018, approximately Rs 140 crore is likely to turn NPA. The managing director has asked the Axis Bank and IDBI Bank to vacate their offices from the UP Cooperative Bank's headquarters, for which was earning it Rs 4 crore annually. Furthermore, it has been requested that Singh be removed from his position and a probe be ordered against him," agriculture minister Shahi wrote to Chief Minister Adityanath.
What OBC told CBI
The Oriental Bank of Commerce had sanctioned financial facility to Simbhaoli Sugars Limited in 2011 for financing sugarcane farmers. After approval of the scheme, the company supplied names of individual farmers along with details of their land holdings and cane supplied by them in the previous season to the erstwhile regional office of the Oriental Bank of Commerce at Meerut. For implementation of the scheme, a Memorandum of Understanding (MoU), dated 18 January, 2012, was executed between Simbhaoli Sugars and Oriental Bank of Commerce, whereby the company had undertaken the responsibility of distribution of materials like seed, fertilizers and other necessary equipments etc to the farmers.
"Upon verification, it was further revealed that as per the tie up arrangement, disbursement of the loans were made through individual loan account of 5,762 farmers and the consolidated amount was credited to the Escrow (current) Account No 05371131001453 of the Simbhaoli Sugars Limited. The company thereafter transferred the funds from this current account to other accounts maintained by it with the State Bank of India, Punjab National Bank and UCO Bank through RTGS. In this manner, the company has misappropriated money lent by our bank, and there is clear-cut diversion of funds," the bank stated in its complaint to the CBI.
Jai Singh, a former office bearer of the UP Cooperative Bank Employees Association, told Firstpost that certain decisions of the managing director is in violation of the RBI's provision and the central government must order a high level probe.
"The sugar mills have not returned the loan amount to the UP Cooperative Bank limited, and this year, the NPA would be much higher. Even the balance sheet is being fudged because the bank is losing a huge amount of money. It is surprising that OBC registered a CBI case for its NPA but the UP Cooperative Bank Limited, despite suffering more losses, has not done so. It is clear the management is trying to protect those who are responsible," Jai Singh said.
However, when Firstpost tried to reach out to Simbhaoli for comment, they refused.
also read
Business
seven charts throw more light on the bad loans crisis that has engulfed the nation's banking sector.
Business
seven charts throw more light on the bad loans crisis that has engulfed the nation's banking sector.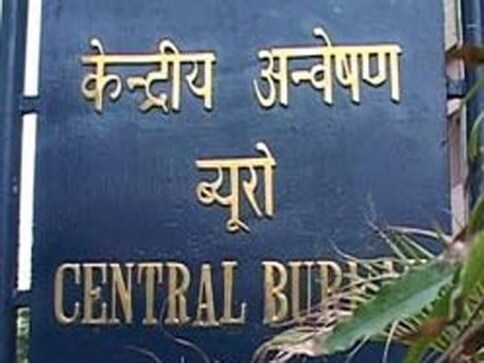 India
The CBI has issued lookout circulars against Director Gurpal Singh and three executives of Simbhaoli Sugars which is under probe for alleged loan fraud of Rs 109 crore, officials said on Wednesday.