Silent Maratha Morcha held in Nagpur, descendants of Shivaji among participants
Sporting saffron caps and holding banners, hundereds of Maratha people including direct discendants of Chhatrapati Shivaji Maharaj from Satara gathered for the march
Nagpur: The Marathas today took out a 'silent march' as part of their statewide mobilisation to press for demands like reservation in jobs and education for their community.
The community is also seeking action against misuse of SC/ST Atrocities Act 1989. It has also denounced the brutal rape and murder of a Maratha girl at Kopardi in Ahmednagar district.
After the Sakal Maratha Samaj, which organised the protest march here, allegedly decided to go alone excluding the Kunbis from the agitation, the Marathas turned out in large numbers to showcase their strength.
The march, however, began late by an hour from the historic Reshimbagh ground in South-eastern part of the city.
A bust of Maratha warrier Chhatrapati Shivaji Maharaj was placed on the small dais and garlanded on the occasion.
Sporting saffron caps and holding banners, hundereds of community members including direct discendants of Chhatrapati Shivaji Maharaj from Satara gathered for the march. Shrimant Shivrajsingh Raje Bhosale, Kalpitrape Bhonsale, Rutujaraje Bhonsale, Rajendrra Singh Bhonsale and Shrimant Janojiraje Bhonsale were among those who participated in the protest.
A member of erstwhile royal family Raje Mudhoji Bhonsale, former MP and staunch pro Vidarbha leader Jambuwantrao Dhote, former Minister and former president of Pradesh Congress Committee, Ranjeet Deshmukh, former MLA Sunil Shinde, former Vice Chancellor of PDKV (Dr Panjabrao Deshmukh Krishi Vidyapeeth), Dr Shrad Nimbalkar were also present.
The morcha culminated at Kasturchand Park ground, and later five girls from community submitted a memorandum to the District Collector. The Sakal Maratha-Kunbi Samaj has announced 14 December as the date for its march.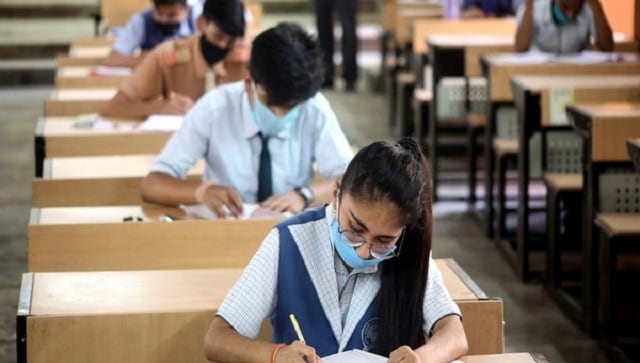 India
This year, the exam were conducted offline between 15 September and 11 October and the results for Class 10 were announced on 17 July whereas results for Class 12 were declared on 3 August
India
Maharashtra witnessed a dip in daily COVID-19 cases and also fatalities as compared to Sunday, when it had registered 1,715 infections and 29 deaths
India
What happened in Lakhimpur Kheri was a murder of the country's Constitution, a violation of the law and a conspiracy to kill the food-provider farmers of the country, said Shiv Sena Rajya Sabha lawmaker Sanjay Raut