Amid Sikkim border row, India's Malabar exercises make for a smart strategy as US, Japan look to rein in China's influence
The on going naval exercises in the Bay of Bengal between India, US and Japan are taking place amid continuing tension between India and China in the Bhutan-China border
The on going naval exercises in the Bay of Bengal between India, US and Japan are taking place amid continuing tension between India and China in the Bhutan-China border. Considering that the US-China ties since North Korea tested its intercontinental ballistic missile are somewhat strained, the Malabar maneuvers have added to China's overall concern over New Delhi's relations with the US.
Though there is no connection between the face-off at the Bhutan-China border, yet in the overall strategic context the Chinese will regard the naval exercise as an attempt by the US to use India to counter China in Asia. Whether or not this will finally fructify into a loose alliance — between the US and India — is besides the point, but what is important — here and now — is that Beijing is disconcerted by the move.
Leaders of both India and China are pragmatic enough not to allow the Himalayan stand-off to expand into a full scale war. This was evident on Tuesday when Foreign Secretary S Jaishankar, who was India's ambassador to China earlier, said that when Prime Minister Narendra Modi and President Xi Jinping met during the Shanghai Cooperation Organisation meet in Astana, the two leaders agreed that: "India and China must not allow differences to become disputes. This consensus underlines the strategic maturity with which the two countries must continue to approach each other."
Again taking questions at the end of his speech, Jaishankar said on the Doklam situation: "It is a long border, as you know no part of the border has been agreed upon on the ground. It is likely that from time to time there are differences...have handled border issues in the past and there is no reason the two countries will not be able to handle them this time."
Is this India's way to reach out to China? Only time will tell.
Yet in the frontline, the armies of the two Asian powers are digging in their heels and have strengthened their defences, getting additional troops for reinforcement. The fact that neither Modi nor Jinping thought it necessary to discuss the situation at length in Hamburg, is a clear indication that both sides are adamant.
The Chinese are bent on ejecting the Indian army from their entrenched positions in the area and have said that unless Indian soldiers go back to their former positions, there would be no let up. Delhi is just as determined not to allow China to build a road in Bhutanese territory, especially since it impinges on India's national security. The simple fact is that the Indian army is on a higher ground and is better placed than the Chinese soldiers in the plateau. The People's Liberation Army is therefore doubly keen to get the Indian Army out of its current position.
As for India, it would be disastrous for New Delhi to not be able to protect Bhutan's interests. It would signal that India is unable to provide the security it had promised. Bhutan is one of India's closest allies, the one neighbor the Chinese have not been able to woo to its camp. It's not because of want of trying. There has been tremendous pressure on Bhutan to let China have an embassy in Thimpu. But so far, it has not succeeded. If India gives in and allows the Chinese to build a road in the Doka La area, it will send a wrong message and convince Bhutan that India cannot be relied upon to protect its interests. So, unless the Chinese give an assurance that its road building activities will stop, India cannot retreat. Abandoning its position will mean sending Bhutan to China's waiting arms.
While this face-off continues, it does not harm India to get China somewhat wary of the US-India-Japan relations. Beijing has always regarded the Malabar exercises as an attempt to check mate its rising military clout. The Chinese media believes that the US, India and Japan are ganging up against Beijing. China's foreign office spokesman Geng Shuang told reporters last week that China had no problems with normal bilateral ties between nations so long as it was not directed against another country: "We hope that this kind of relationship and cooperation will not be directed against a third country and that it will be conducive to the regional peace and security."
Japan and China have long been adversaries and have competing claims over an island in the eastern Pacific.
What's more? The current ocean exercises also have an anti-submarine warfare component. The exercises this time are more complicated, with all three navies bringing in their aircraft carriers. India has dispatched INS Vikramaditya, US the USS Nimitz and Japan the JS Izumo. Apart from the carriers there are around fourteen warships in the waters of the Bay of Bengal.
The three countries have assured the world that the war games in the ocean have nothing to do with China or any other country. But the fact is that the US, India and Japan are concerned about Beijing's aggressive projection of power. New Delhi is particularly anxious about the presence of Chinese submarines in the Indian Ocean as Beijing has been expanding its presence in India's backyard. In fact Chinese submarines are in the Indian Ocean at the moment, but Indian navy said it is normal and has nothing to do with the crisis in the Himalayas.
Since the beginning of the Malabar exercises in 1992, China had viewed them with suspicion. At one time, thanks to Chinese protests the UPA government had stopped Japan from being a part of the India-US naval training. However, last year the Narendra Modi government had announced that Japan would now be a regular participant.
China is also concerned because it is not certain about its ties with the US with President Donald Trump in the helm. As a candidate Trump had been harsh on China, accusing Beijing of currency manipulation and talking incessantly of China taking away American jobs. Though the meeting between Jinping and Trump in Mar-a-Lago in May went well — Trump needed China to rein in North Korea — China has been left wondering how things will shape up after North Korea tested its long range intercontinental ballistic missile. Since then Trump has been ranting about China. He followed it up with action: US announced sanctions against Chinese entities accused of helping North Korea's weapons programme. To annoy China further the Trump administration announced $1.4 billion arms sale to Taiwan and moved US ships to the South China Sea. Though the bilateral meeting between Jinping and Trump in Hamburg was pleasant enough, the US president remains unhappy at China's inability to restrain North Korea's missile launch. The President had tweeted: "So much for China working with us — but we had to give it a try!"
Find latest and upcoming tech gadgets online on Tech2 Gadgets. Get technology news, gadgets reviews & ratings. Popular gadgets including laptop, tablet and mobile specifications, features, prices, comparison.
India
The five were among a group who had gone hunting in a forest in Arunchal's Upper Subansiri district on the Sino-India border on Friday. Two persons managed to escape and informed the police about the incident.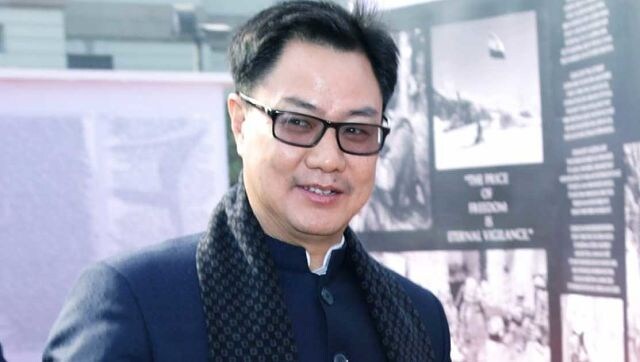 India
The Union minister also said that the modalities to handover the five youth to Indian authorities is being worked out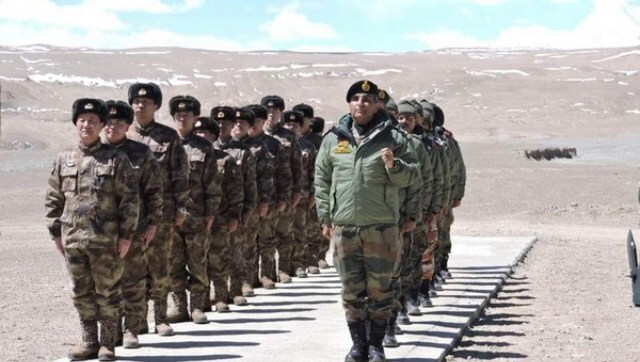 India
The PLA's claims come two days before S Jaishankar is slated to meet Chinese Foreign Minister Wang Yi on 10 September in Moscow