Sikkim standoff: China's animus towards India stems from its annoyance with Narendra Modi govt
To understand China's discomfort with the Modi-led NDA government, we need to look beyond the immediate and trace the prime minister's course of action since getting elected to the chair in 2014.
Amid the daily dose of bellicose rhetoric from Chinese state-controlled media on the standoff at Sikkim sector, one editorial stood out for its oddity. It seemed unbalanced by even the 'exalted' standards of Global Times but nevertheless gave an interesting peek into Chinese strategic thinking on India.
The writer suggested that "rising Hindu nationalism" is pushing India to the brink of a war against China. According to the writer, "Modi took advantage of rising Hindu nationalism to come to power… In diplomacy, New Delhi is demanded to act tougher in foreign relations, especially toward countries like Pakistan and China. The border row this time is an action targeted at China that caters to the demand of India's religious nationalists." Not stopping here, Yu Ning added, "Modi government can do nothing if religious nationalism becomes extreme, as shown in its failure to curb violent incidents against Muslims since he came to power in 2014."
Border skirmishes with China trace back to almost the emergence of India as a sovereign nation. We have fought one war in 1962 and clashed several other times over 3,488 kilometres of undefined border. To suddenly attribute a tri-national border dispute in the high Himalayas to compulsions of India's domestic politics and to try and create fissures within India's civil society by sly suggestions of dissension cannot be put down to the fertile imagination of one writer or one newspaper. Dig a little deeper and minor, almost obscure clues emerge of a Chinese grand stratagem.
Ever since Indian troops, since June, prevented a Chinese road-constructing party led by the PLA from unilaterally changing the status quo at the Dolam plateau — a geographically and strategically sensitive tri-junction — China has threatened all-out war and launched an intense media-driven psy-op. It has also been taking some unconventional steps.
YouTube is banned in China, but that didn't stop Li Ya, political counsellor of the Chinese Embassy in India, from uploading a video claiming that Doka La is Chinese territory. It has briefed P5 envoys about PLA "running out of patience", claimed that India has "admitted to trespassing inside China", and has demanded unconditional withdrawal — knowing well that such an action would jeopardize India's relationship with Bhutan and expose a strategic vulnerability in Siliguri.
Warnings have also been issued against India growing "too close to the US" and it didn't escape anyone's attention that the current impasse coincided with Modi's maiden meeting with US President Donald Trump. Chinese scholars have also pointed out that India's US alliance will bring no tangible benefits.
Simultaneously, its ambassador to India Luo Zhaohui has chosen this particular time to meet Opposition leaders inimical to Modi, discussed Doka La standoff with Pakistan envoy Abdul Basit and sent his wife to Bhutan to meet the royalty. Some Indian leaders such as Mamata Banerjee and Mehbooba Mufti have voiced concerns about growing Chinese interference in the border regions of West Bengal and Jammu and Kashmir. All hands point towards China's attempts to tap India's political, ethnic and religious fault lines in an effort to weaken the hand of current Indian leadership. The question is, why?
To understand China's discomfort with the Modi-led NDA government, we need to look beyond the immediate and trace the prime minister's course of action since getting elected to the chair in 2014. Modi has recognised that India's strategic vulnerability in the border regions, due to a mismatch in infrastructure development, makes our military strength appear smaller in comparison than it really is. And he has also been quick to realise that the best bet against China's 'not-so-peaceful' rise lies in scaling up of our own game in terms of regional (and eventually global) commercial influence.
To take the second point first, India has criminally neglected spreading its economic influence in the South Asian and Asia Pacific regions despite having a long coastline that facilitates maritime trade and commerce. Decades of little or no effort, coinciding with China's aggressive building of capacities, has created an ever-increasing gap of geo-economic advantage that China has demonstrably exploited.
Landlocked China has had a trade flow of $380 billion with ASEAN nations in 2014 while India, which should have dominated maritime trade, have an annual trade of a meager of $58.5 billion (in 2015) to boast of. China has translated this economic influence into geopolitical advantage and has gone into a position where it can further dictate the flow of trade through its ambitious Belt and Road project.
Modi has sought to aggressively address this anomaly, and has taken a string of steps to prop up economic integration through a 'Neighbourhood First' policy. For instance, as Ellen L Frost, senior adviser at the Institute for National Strategic Studies at the National Defense University, notes in her piece for Carnegie India, "Owing to various disputes with Bangladesh, New Delhi had been unable to obtain approval from Dhaka for transit and transport rights until Modi's visit to Bangladesh in June 2016. Before the agreement was concluded, it took weeks for a container to be transported from Delhi to Dhaka, whereas transport by rail through Bangladesh would take only two or three days."
Modi has also taken other initiatives like the Motor Vehicle Agreement involving Bangladesh, Bhutan, India, and Nepal (BBIN) in 2015. Towards this end, India recently joined the United Nations TIR Convention — the 71st nation to do so — to place itself as a regional trading and transit hub through an international customs transit system with the widest geographical coverage, as Indrani Bagchi notes in Economic Times. This is expected to iron out, for instance, the policy incompatibilities of the BBIN group, says the report.
These are fundamental steps. They won't throw up immediate results but will eventually increase India's geopolitical and geo-economic influence and consequently limit, to a certain extent, China's influence over smaller nations around the two Asian giants.
It is possible that China is aware of the transitional steps being taken by the Modi government, and in conjunction with India's refusal to be a part of the vaunted BRI platform, interprets India's overall policy direction being aimed at ultimately limiting China's rise.
In May this year, India and Japan proposed the forming of an Asia-Africa sea corridor — a maritime route to link African continent with India, South Asia and South-East Asia through "rediscovering of ancient sea-routes" and by "creating new sea corridors" that will draw on India's expertise in Africa and Japan's capacity in technology and infrastructure-building.
As the Indian Express report notes, "...apart from India and Japan, South Africa, Mozambique, Indonesia, Singapore, and Australia sent representatives for the consultation process." On the infrastructure side, Modi government is rapidly scaling up road-building along the strategic Himalayan border areas, long neglected by India due to a fatal cocktail of wrong policy, lack of capacity and bureaucratic red tape.
Some of these roads are being built in inhospitable and mind-bogglingly difficult terrain where a bulldozer needs to be dismantled into several parts and flown in by choppers in absence of any other logistical options. The mountains in these regions are tricky, and advances are frequently reversed by landslides. Relocating tribes in these regions provide another logistical and humanitarian challenge.
As Niharika Mandhana, reporting from such an inhospitable clime in Arunachal Pradesh where road-building is going on right earnest under the aegis of India's military planners, writes in Wall Street Journal, "...to assert its sovereignty and develop Arunachal Pradesh… the Modi administration awarded $900 million in road contracts in 2016-17, a fivefold jump from the two preceding years. A new government company is acquiring land and hiring private builders to complete 400 miles by 2020.
The prime minister recently inaugurated India's longest bridge at 9.2 kilometre across the Brahmaputra in Arunachal Pradesh, which is expected to facilitate smooth movement of troops. Defense analyst KV Kuber told Bloomberg that the "bridge… is a great strategic shift in the thinking in the Indian defense establishment regarding infrastructure development in the borders with China (and) will…. help the Indian military to be prepared for a decent rebuttal to ward off any misadventure from the Chinese side."
Modi has also speeded up the building of 73 roads in the Himalayan border region which have been hanging fire since Manmohan Singh's time, new tunnels are coming up in western Arunachal Pradesh and border roads are being built in Ladakh region to provide Indian Army with crucial logistical advantage.
This road-building spree and stress on maritime trade and commerce have obviously raised China's threat perception about India. Chinese warfare strategy, drawing from its ancient military traditions, is reliant on deceit and perception control. The germination of Doka La standoff may well lie in its apprehensions about the Modi regime.
Opinion
Clear directives from the government to all administrative officers for unbiased, impartial and prompt application of rule of law must be enforced with immediate effect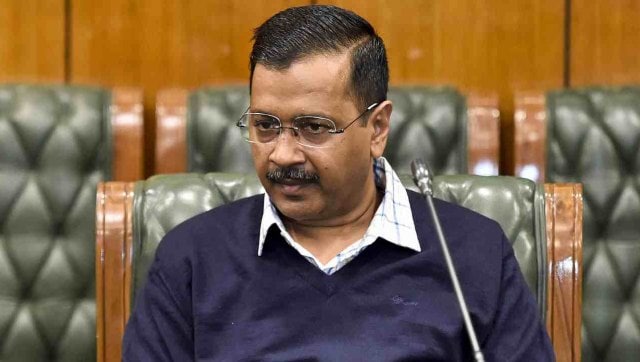 Opinion
The border state can't be allowed to go back to the eighties, and for this whatever is necessary, the Centre, in coordination with the Punjab government, should do
World
Prime Minister Narendra Modi visits an emerging 21st century 'Concert of Europe' and discovers common ground in India's ties with the West