Sikkim standoff: As President Ram Nath Kovind gears up for Ladakh visit, India must be wary of Chinese treachery
President Ram Nath Kovind is set to visit Ladakh shortly and is expected to meet and address the troops. This will be his first visit to Ladakh as president.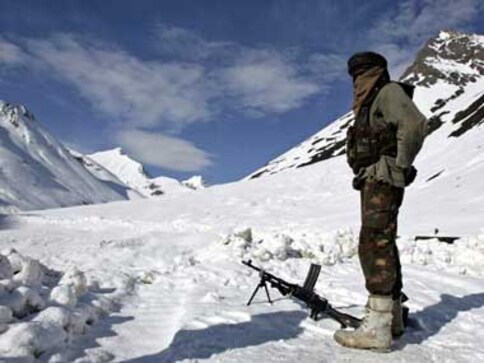 President Ram Nath Kovind is expected to visit Ladakh shortly.
This will be his first visit to Ladakh as president and he will meet and address the troops.
The president is scheduled to present the Presidential Colours — one of the greatest honours bestowed upon a unit to recognise exceptional service — to the Ladakh Scouts.
Before his visit, army chief General Bipin Rawat went on a three-day trip to Ladakh to take stock of the situation.
General Rawat will receive the president at Leh and accompany him during the ceremony. The presidential visit comes at a time when the stand-off between the Indian Army and the People's Liberation Army (PLA) has been raging at Doka La for the past two months.
While India suggested that both sides withdraw simultaneously (a respectable solution), China has continued to insist that India withdraw its troops unilaterally.
It would be a massive understatement to say that China was shocked at India's Doka La stance, given that it had become so used to comfortably slicing foreign territory over the years.
Chinese media went berserk: There was an outpouring of threats and lies. Not to mention the Chinese diplomats in New Delhi, including the ambassador and his number two. The lies included: Bhutan Doka La is not Bhutanese territory, China had informed India in advance about road construction, and so on.
According to the French-born scholar and historian Claude Arpi, China is relying on the 1890 Convention between Great Britain and China relating to Sikkim and Tibet to create deliberate ambiguity; this convention by Lord Lansdowne, the Governor-General of India and Sheng-t'ai (the manchu amban from Lhasa) was held 'without' consulting the Government of Tibet. The convention and Trade Regulations of 1893 were never recognised by Tibet.
Later, the British sent an expedition to Lhasa in 1904, paving the way for the Simla Convention (1914), with British India, Tibet and China on equal footing. Beijing's trick in calling for renegotiating the 1890 Convention implies 'equal' treaties signed with the Tibetans, particularly Simla Convention and border agreement defining the McMahon Line in 1914 be scrapped: India would then have no more border with Tibet in the North East.
China also mischievously calls 'Gipmochi' as a 'tri-junction' but survey of 'tri-junction', which is at Batang La following the watershed principle was done several decades after the 1890 convention was signed. There is no way China can justify 'fixing' the tri-junction at 'Gipmochi' by quoting this 'unequal' treaty when nobody knew where this 'Gipmochi' was.
Nowhere in the world does one hear of soldiers indulging in stone-pelting but Chinese troops did just that recently: Using slings in vicinity of Pangong Tso. It signalled how deeply frustrated China is on Doka La and how low PLA can stoop.
Naturally, our soldiers responded and both sides received injuries. China saying it is not aware of the incident is laughable since it has political commissars breathing down the necks of its soldiers 24x7. During a flag meeting at Chushul on the day following the stone-pelting incident, the Chinese put the entire blame on the India: Business as usual for them.
China's all around aggression besides strategic territorial gains, aims at capturing natural resources such as water reserves. China invaded and illegally occupied Tibet for vast reserves of water and minerals, Aksai Chin for uranium (and other minerals), and Shaksgam for fresh water reserves. Her aim of invading and capturing Doka La is not only to capture the strategic high ground close to the Siliguri Corridor but also to control the Teesta River emanating from there.
China recently threatened to attack Vietnam and successfully stopped Spain's Repsol drilling for oil in Block 136-03 within Vietnam's Exclusive Economic Zone that China claims as disputed, after it emerged that this area has vast reserves of oil and gas.
Post the Doka La stand-off, China is in a mess of its own making. President Xi Jinping may wish to embarrass India but he wouldn't want to be embarrassed himself. But since China is insisting that India has intruded into Chinese territory at Doka La, it would have no compunctions in intruding into Indian territory. PLA has been making incursions into Barahoti area of Chamoli district, Uttarakhand, the Chinese ambassador met with the District Magistrate of Darjeeling and China has also been making deep intrusions in the Depsang Plains of Ladakh.
In conjunction with its protégé Pakistan, China is also eyeing the Siachen Glacier as it is both the largest fresh water reserve in the area and is also adjacent to the Shaksgam Valley (which is illegally occupied by China). China's attempt to capture the area would be a major offensive and would invite a violent reaction from India.
But if China can successfully sneak in and occupy land which threatens the maintenance route to the northern and central glaciers on the Saltoro Mountains, or high ground overlooking the base camp from the east, China could perhaps save face and negotiate on Doka La.
The area south and southwest of the Karakoram Pass (which is only patrolled) provides them with precisely such an opportunity. This would no doubt be a difficult operation but didn't India occupy the virgin Saltoro Mountains? Its feasibility and options need to be taken into account, including this being executed in the thick of winter for maximum surprise.
The next BRICS summit is being chaired by China (3-5 September) and the 19th National Congress of Communist Party of China (CPC) is also scheduled this autumn. China seeking conflict with India would be stupid but then Adolf Hitler considered himself, and the special breed he nurtured, as super human.
With a false aura built around itself, CPC appears to have put China in a similar situation.
The author is a retired lieutenant-general of the Indian Army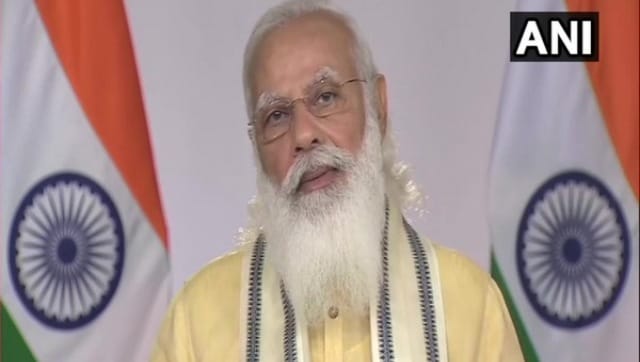 India
While the prime minister's address was no doubt a full-frontal political attack, it was in retaliation to sustained politics of slander
India
Unity in diversity is the fundamental ethos of Indian culture, land and people but the education system seems to be heading in the opposite direction
Entertainment
Lupin exploded out of the gate, becoming a global phenomenon instantly and eventually Netflix's most-streamed non-English-language original.