Sikkim border dispute: Ajit Doval's Beijing visit unlikely to offer breakthrough; expect the rhetoric to heat up
China would not like to be seen as agreeable for a compromise when Ajit Doval arrives in Beijing because anything other than an escalation at this stage might be construed as a 'concession' to India
It would be unwise to expect a breakthrough from National Security Advisor (NSA) Ajit Doval's China visit. There is no space for coercive diplomacy when it comes to China. India may like to believe that the Chinese have kept the door ajar for talks but it won't be the first time Beijing has led us up the garden path. Jawaharlal Nehru died a dispirited man due to Chinese deception, and Narendra Modi discovered it quite early in his tenure that sitting on a swing with China's president doesn't immune or insure us from the Chinese People's Liberation Army (PLA) incursions.
It would be prudent, therefore, to keep our expectation levels low when Doval lands in Beijing for the BRICS NSA Summit. He may or may not meet his counterpart, Chinese state councillor Yang Jiechi, on the sidelines for a bilateral, but India should be under no illusion that even if a meeting does take place, a dramatic solution to the impasse will arise.
In fact, by needlessly hyping up Doval's routine visit, Indian media is serving to narrow his strategic maneuverability.
It is now fairly clear that China initiated the standoff in Dolam plateau to create some leverage over India-Bhutan's unique and privileged partnership. The calibrated move followed huge Chinese strategic investments in Bhutan over a considerable amount of time. These investments have a single-point agenda — weakening India's role as security guarantor and extend Chinese strategic influence over Bhutan so that eventually the vexatious China-Bhutan boundary disputes are settled in Beijing's favour while avoiding the coercive presence of India.
Both Pakistan and China are territory-hungry states, but unlike Islamabad, Beijing is a rational player. Its desire to pry Bhutan away from India's strategic control is a long-term project featuring shrewd, incremental steps and a multi-dimensional approach. China understands that as long as Bhutan remains dependent on India, its chances of developing diplomatic relations with Beijing are dim.
It isn't surprising to note that China voted for Bhutan's membership to the UN in 1971 — a move that underscores Bhutan's sovereignty. It is speculated that Chinese influence led to Thimphu redrawing its friendship treaty with India. China has also ramped up cultural exchanges with Bhutan, allowing more and more tourists to visit the Himalayan kingdom, sending across footballers, artistes, performers and offering huge opportunities for Bhutanese businessmen and students.
The obvious calculation is that if Bhutan sees more merit in a close relationship with China, it will automatically lean away from India. China is telling Bhutan through its actions that 'if you join our circle, the benefits are many but if you choose not to, the consequences will be severe'. This is China's application of Chanakya neeti — saam, daam, dand and bhed. The unfolding of events at the Dolam tri-boundary region is merely the endgame.
It is inconceivable that in one meeting (if at all), Doval will be able to influence China into aborting the grand Bhutan strategy that has caused China so much time, scheming and effort. Those hoping for a resolution are innocent of the nature of Chinese power politics.
Even as it remains locked with India in a standoff, China has simultaneously opened several fronts. It is flexing muscle everywhere and is not balking at taking on even the United States. For instance, CNN has quoted Pentagon as saying that armed Chinese fighter jets on Sunday performed an "unsafe" intercept of a US surveillance aircraft, forcing it to take "evasive" action while flying in international airspace over the East China Sea. Events like these have become commonplace.
In his piece for Livemint on China's logic of power, King's College London professor and Observer Research Foundation (ORF) fellow Harsh V Pant writes of the different ways in which China is expressing its power. "Last week, China told Japan to 'get used to it' after it flew six warplanes over the Miyako Strait...Taiwan...also complained that the Chinese bombers flew just outside its air defence identification zone. China also dispatched troops to Djibouti...to formally establish the country's first overseas military base. And as the world paid its muted tribute after the demise of Chinese dissident and 2010 Nobel Peace Prize winner Liu Xiaobo, China shrugged it off, arguing that 'conferring the prize to such a person goes against the purposes of this award. It's a blasphemy of the peace prize'."
This is a country in a hurry, ready to spread its hegemony. To India, the Dolam tri-boundary region might be a strategically important strip and restoring status quo in the sensitive zone might be priority number one but to China, it is just one of the countless ways in which it wishes to impose a Sinocentric world order. From a strategic standpoint, the stakes in the standoff are not high for China as it is for India. Failure to extend the road closer to the Bhutanese army camp in Zornpelri won't imperil its security interests. Even so, Beijing would like to convince New Delhi, and by extension the entire region, that standing up against a superpower is risky and involves costs. All its belligerence, outrage, bullying and war-mongering are an extension of that strategy.
There is another reason why China doesn't want to be seen as backing off. While Beijing was aware that it was changing "facts on the ground" in an agreed-upon zone protected by the treaties and agreements, it may not have calculated that New Delhi would be aggressive enough to cross over into Bhutanese territory and challenge its road-building. It may have been genuinely taken aback. The outrage in Chinese media isn't completely phony but is being led by what it perceives as India's impertinence.
For these reasons, China would not like to be seen as agreeable for a compromise when Doval arrives in Beijing. Anything other than an escalation at this stage might be construed as a "concession" to India, an impression that neither China nor its president Xi Jinping can afford — domestically or internationally. Instead, we might see the rhetoric going up several notches.
On Monday, for instance, China's foreign office made it quite clear that "no meaningful talks" could be held unless India unconditionally withdraws its troops. This is China's way of saying that even if Yang and Doval were to meet for a bilateral, the outcome will be less than zero. Chinese daily, Global Times picked up the cue, calling Doval "one of the main schemers behind the current border standoff".
Doval is also seen in China as a bit of hawk — unlike former NSA Shivshankar Menon — which further impedes the emergence of any understanding during this visit.
Finally, India's stated position on the tri-boundary dispute — in accord with the 2012 special representatives' agreements — ties Doval's hands because any solution must necessarily also include Bhutan. Since there is no possibility of tripartite talks on the sidelines of BRICS, any such hopes of a breakthrough are illusory. At best, Doval can put forward India's position, impress upon China the compulsion behind New Delhi's actions and nurture the diplomatic channels that still remain open.
India must get ready for the long haul. Chances of instant solution are remote.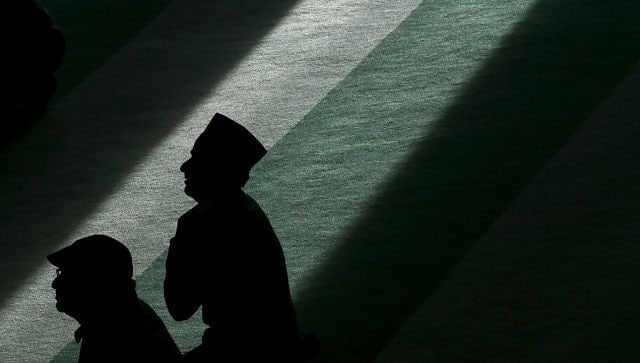 Opinion
We need to realise that religion is a map that helps bring us to the door of spirituality; we can either open the door or wander aimlessly looking for God
Opinion
There have been several genuine attempts by the Supreme Court to classify cases that can be seen fit for awarding the death penalty
Opinion
Clear directives from the government to all administrative officers for unbiased, impartial and prompt application of rule of law must be enforced with immediate effect