Sikh cleric, Sant Ram Singh, kills self near Delhi border; police probing link to farmers' protests
Thousands of farmers from Punjab, Haryana and other state have been protesting near the Delhi borders for the past three weeks, demanding that the Centre's farm laws be repealed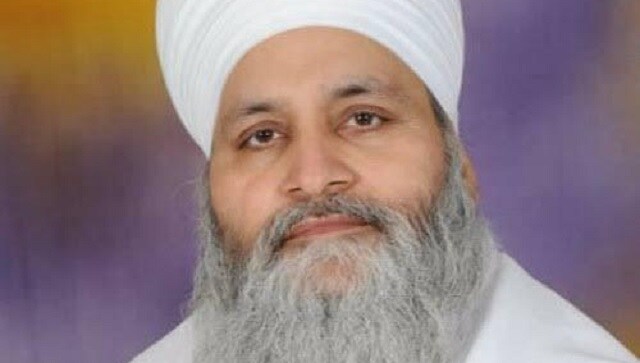 New Delhi: A Sikh preacher supporting the farmers' agitation against the Centre's agriculture laws allegedly died by suicide near the Singhu border in Delhi on Wednesday, police said. A handwritten note in Punjabi, purportedly left behind by the deceased, said he was unable to bear the "pain of farmers". The note is being verified by police.
An official of the Sonipat police said they had received a call that Sant Ram Singh (65), who hailed from Karnal, allegedly shot himself. The victim was rushed to a hospital in Panipat where doctors declared him brought dead.
The official said the exact spot where the incident took place is being verified and police are in the process of recording statements of the deceased's family members.
SAD spokesperson and Delhi Sikh Gurudwara Management Committee president Manjinder Singh Sirsa expressed grief over the incident and urged farmers to exercise restraint.
"A very sad news has been received that Sant Ram Singh, who dedicated his life to the service of humanity, committed suicide by shooting himself," he said on his Twitter handle.
According to Sirsa, the victim wrote in his suicide note that he was unable to bear the "pain of the farmers". "It is a sin to suffer atrocity and witness it, which I cannot see," Sirsa said the cleric wrote in his suicide note.
Sirsa appealed to farmers to exercise restraint. "It is a very grave time. I request you as the chief sewadar of the DSGMC to exercise restraint because anybody can do mischief in the farmers' agitation. It is a very sad incident for all of us but we need to be restrained," said Sirsa.
दिल बहुत दुखी है आप को ये बताते हुए कि संत राम सिंह जी सिंगड़े वाले ने किसानों की व्यथा को देखते हुए आत्महत्या कर ली। इस आंदोलन ने पूरे देश की आत्मा झकझोर कर रख दी है। मेरी वाहेगुरु से अरदास है कि उनकी आत्मा को शांति मिले

आप सभी से संयम बनाकर रखने की विनती 🙏🏻 pic.twitter.com/DyYyGmWgGg

— Manjinder Singh Sirsa (@mssirsa) December 16, 2020
Meanwhile, Delhi Chief Minister Arvind Kejriwal said in a tweet, "The news of Sant Baba Ram Singh ji suicide is very painful. Sympathies to his family in this hour of grief. Our farmer is just asking for his right, the government should listen to the farmers and withdraw the three black laws."
संत बाबा राम सिंह जी की आत्महत्या की ख़बर बेहद पीड़ादाई है। इस दुख की घड़ी में उनके परिवार के प्रति संवेदनाएं।

हमारा किसान अपना हक़ ही तो मांग रहा है, सरकार को किसानों की आवाज़ सुननी चाहिए और तीनो काले कानून वापस लेने चाहिए। pic.twitter.com/TWFpi47vCW

— Arvind Kejriwal (@ArvindKejriwal) December 16, 2020
Thousands of farmers from Punjab, Haryana and other state have been protesting near the Delhi borders for the past three weeks, demanding that the Centre's farm laws be repealed.
Politics
"Modi government has eradicated terrorism from the country and AAP's 'namoona' who has come from Delhi is a true benevolent of terrorism," said Yogi referring to Kejriwal while addressing a poll rally in Gir Somnath. 
Politics
AAP convener and Delhi chief minister Arvind Kejriwal also reacted to the CBI chargesheet which named seven people but did not name Sisodia, calling the excise policy scam case "fake" and alleging that it was nothing but an attempt by the BJP to malign and implicate his deputy
Politics
BJP's national spokesperson Gaurav Bhatia claimed the report shows that the private firm decided the terms and conditions for the construction of classrooms in collusion with the government