Shujaat Bukhari was a gentle peacemaker: Rising Kashmir editor touched lives throughout the country
Peacemaker is the word that has come up spontaneously like an undulating chorus following Shujaat Bukhari's death on Thursday.
Peacemaker is the word that has come up spontaneously like an undulating chorus following Shujaat Bukhari's death on Thursday. So much so that his name might almost be a metaphor for peacemaking.
There has been an outpouring of grief, shock, and horror at the gruesome murder of this fine professional in the prime of his life. One would have expected a flood of messages from Kashmir, but it would appear that Shujaat had touched many, many people across the country.
Without exception, people seem to have perceived him as one who strove hard to bring peace. Living and working as he did in one of the most conflict-ridden places, the image of peacemaker is perhaps the most creditable encomium anyone could have earned.
Gentle engagement
Many of those who knew him have focused on Shujaat's soft-spoken, inclusive engagement. Many have noted that he reached out to even those whose opinions differed from his. His art of gentle persuasion was well-known to those who were familiar with him.
It is striking that he was able to strike a chord with such a diverse range of people. Many have said publicly that they sought his opinions, and valued his views, even if they did not agree with him. His discourse was forthright, yet gentle.
Authentic voice
The other thing that has emerged in the wide range of remembrances is the impression of genuineness. Shujaat's was an authentic voice of reason, sanity, and peace-making. He was taken seriously, and quite clearly made an impact across the board.
In this light, it is a bitter irony that an apparently illogical tirade was launched against him at a conference in Delhi the day before he was assassinated. The speaker seemed to hold against Shujaat his commitment to his beliefs—and seemed to take that as proof that all those working for his paper would take a certain sort of political line. Shujaat was deeply upset in the last few hours of his life.
Amazing versatility
What ought to be noted alongside all this is Shujaat's versatility. As a journalist, he had established a reputation as a fine reporter over several years. He started his own paper, and edited it with such professionalism that the paper rose steadily in circulation and commanded credibility.
His articles under his own byline were taken seriously, even while he mentored and oversaw the work of a large number of employees and contributors. Many writers have noted that he welcomed contributions.
While he was a senior journalist with The Hindu about a decade ago, Shujaat also gave guest lectures at the highly regarded Asian School of Journalism in Chennai.
Versatile talents
Many journalists would feel satisfied, and with good reason, if they had not only reported but also edited a daily and taught journalism. But despite putting in such a range of work as a journalist, Shujaat was also an accomplished public speaker. Over the past few years, he had become a familiar face at seminars, conferences, and think tank deliberations—including some quiet `track two' ones.
What is remarkable is that Shujaat never appeared stressed despite juggling so many responsibilities. Not only did he remain calm, he exuded a comforting warmth to those with whom he interacted.
A notable aspect of Shujaat was his understated demeanour. He did not flaunt his accomplishments, like others might who have accomplished a lot and are widely travelled. He focused on reaching out and building bridges, rather than basking in achieved glory.
In fact, one could safely say that Shujaat was only midway through his journey of achievements. He had become a key figure in the politics and geopolitics surrounding Kashmir and the subcontinent, and would surely have moved to bigger things.
Now that his life has been so ruthlessly cut short, however, it is more than obvious that he had already done himself very proud. He has etched a mark on this period, and has left a rich legacy.
Find latest and upcoming tech gadgets online on Tech2 Gadgets. Get technology news, gadgets reviews & ratings. Popular gadgets including laptop, tablet and mobile specifications, features, prices, comparison.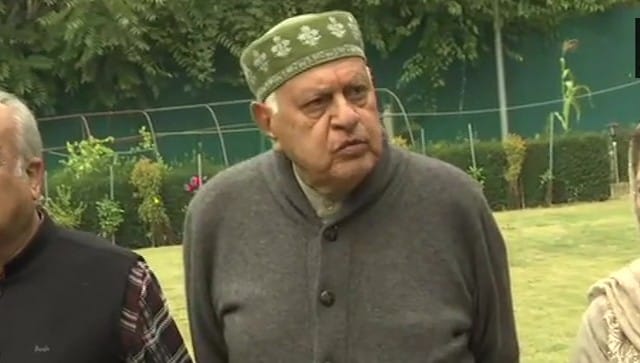 India
Reacting to the list, Omar Abdullah said "Dr Farooq Abdullah has not availed of the Roshni scheme for either his residence in Srinagar or in Jammu and anyone who says otherwise is lying."
India
The names were made public by the J&K administration in accordance with a 9 October directive of the J&K High Court which declared the Roshni Act 'illegal, unconstitutional and unsustainable' and ordered a CBI probe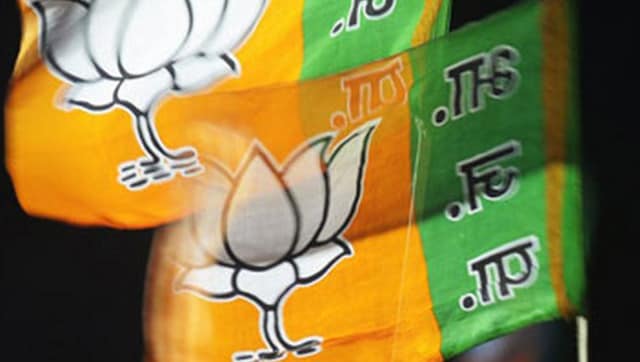 Politics
The party said that if voted to power, it will reserve 100 percent government jobs for locals, apart from introducing a policy for full-scale development of the industrial environment