Shrinking space, fear of territorial fights prompts Rajasthan to relocate tigers to Mukundra from Ranthambore reserve
The Rajasthan forest department has identified two tigresses, T-99 and T-102 from Ranthambore tiger reserve to be shifted to Mukundra, yet another tiger reserve in the state.
Rajasthan is all set to witness another tiger relocation programme very soon. While this is not the first relocation project in India, it is slated to be the first relocation programme for big cats to decongest a wildlife habitat.
Until now, relocations have been done to repopulate reserves, like in the case of Sariska and Panna.
With the number of tigers rising in Rajasthan (as data from the state forest department suggests) the Ranthambore tiger reserve is witnessing a severe space crunch.
The Rajasthan forest department has identified two tigresses, T-99 and T-102 from Ranthambore tiger reserve to be shifted to Mukundra, yet another tiger reserve in the state. The National Tiger Conservation Authority (NTCA) has given its approval lately to relocate the two tigresses.
Mukundra was notified as a tiger reserve in 2013. With a picturesque lake situated in the middle of the reserve and the undulating landscape, every bit of Mukundra is as beautiful and enchanting as Ranthambore. It also has sufficient prey base in the form of spotted deer, chinkara, nilgai and sambar. At present, leopards and bears dominate the reserve however, tigers from Ranthambore make a guest visit at times.
Among the two tigresses identified for relocation, T-99 is the daughter of the famous Gudda tigress or T-60. Gudda is a range of Ranthambore that falls under Zone 2. There are 10 zones in the Ranthambore national park and the tigers found in these zones are often christened after the names of these zones.
T-99 was among the three cubs born to T-60 nearly three years ago. The other two cubs were male. Mohan Singh, a forest guard at the Ranthambore tiger reserve, told Firstpost that the other two cubs didn't let T-99 eat the prey killed by their mother.
So, the baby girl T-99 left her mother at an early age and made Zone 10 of Ranthambore her new home, which was already a territory of T-79 and T-13, two big cats.
One of the reasons for the forest department to move T-99 to the Mukundra reserve is the territorial fight that could have erupted between T-99 and the other two tigers who were already comfortably settled in that zone.
T-102, the other tigress to be shifted to Mukundra, is the granddaughter of the famous Sundari or T-17 Tigress of Ranthambore. Presently, she is living in Bakola range that is, Zone 5 of Ranthambore. Both the tigresses are young and healthy.
To accompany the two females, T-99 and T-102, a male tiger T-91 was also relocated to Mukundra tiger reserve in April this year. He was radio-collared before being released into the Darrah range of Mukundra tiger reserve.
Singh, who helped in the relocation process, stayed with T-91 for 17 days to ensure that he is comfortable in his new home. The forest guard said, "It was not very difficult for T-91 to accept his new home as Mukundra and Ranthambore have a very similar terrain."
Mukundra has an area of 700 square kilometres -- some 100 square kilometres more than Ranthambore. The forest department has however, fenced around 82 square kilometres in the first phase of fencing.
The department will increase the area in phase 2 and 3 of fencing, after T-99 and T-102 have been relocated here.
One may wonder the reason for fencing inside the tiger reserve.
The need for fencing arises because National Highway 52 and the Delhi-Mumbai railway line passes through the park.
A few years back, a tiger, popularly known as Broken Tail, walked from Ranthambore to Mukundra and made the latter his home. He was knocked down by a speeding train. Tapeshwar Bhati, a wildlife activist from Kota told Firstpost, very recently a leopard, a sloth bear, and two spotted deer had met the same fate and therefore, fencing is a good step by the forest department.
Bhati also said that this will give Mukundra the much-needed popularity and might even help lighten the tourist burden from Ranthambore and Sariska.
 '1,411' no more
The digits '1411' jolted the spirits of tiger lovers in 2006.The Tiger Census report released that year revealed that only 1411 tigers were left in the great wilderness of the country. The figure came as a big shocker to the country and a grim reminder of the dwindling population of tigers in India.
Just two years before this report was released, the Sariska tiger reserve in Rajasthan had lost its last living tiger. There was a huge hue and cry and the Rajasthan government and its forest department, in particular, faced huge condemnation.
Owing to an outcry by the media, environmentalists and wildlife enthusiasts, the Central government, Rajasthan forest department and NTCA decided to give Sariska another chance. In 2008, a tiger was relocated from Ranthambore National Park to repopulate the dying Sariska reserve. A few months later, two more tigers were shifted to the park.
From then on, the authorities and forest department at Sariksa have left no stone unturned to save these tigers. With 14 Tigers at present, including the two who were recently born, Sariska has regained a chunk of its lost glory.
With 45 tigers in all of Rajasthan in 2014, there are 67 tigers at present alone in Ranthambore tiger reserve. This includes 21 male, 20 female and 26 cubs, of which the five were born this year, between April and June.
Now, that's a big roar for tiger conservation.
Find latest and upcoming tech gadgets online on Tech2 Gadgets. Get technology news, gadgets reviews & ratings. Popular gadgets including laptop, tablet and mobile specifications, features, prices, comparison.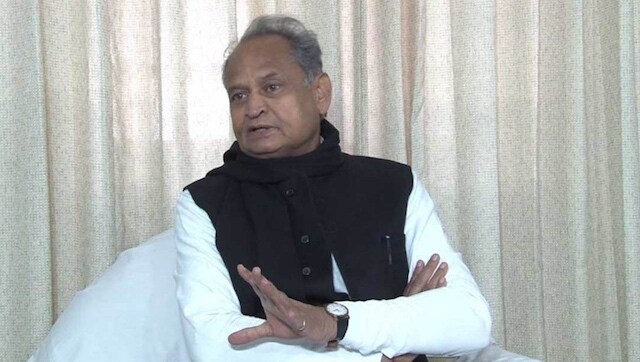 Politics
The decision to shift the MLAs come a day after Gehlot indicated that he will seek a confidence vote when the Assembly convenes next fortnight
India
The high court refrained from interfering in the decision to disqualify Sachin Pilot and 18 other MLAs and will only decide whether the notice issued by the Speaker was right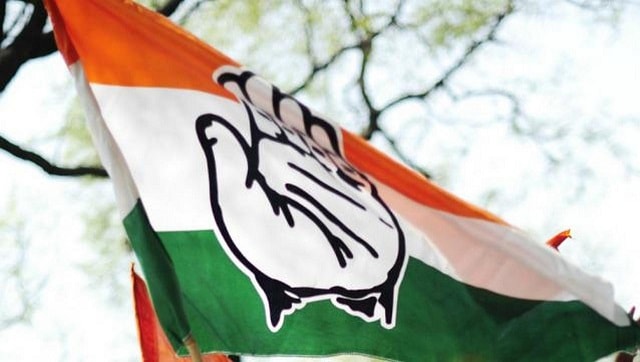 Politics
The statement by senior leaders in the Pilot camp came hours after Randeep Surjewala said the dissident MLAs should give up the hospitality of the BJP if they want to hold a dialogue