Shrinking 'Bangalir Gorbo'! Are you game for a big Bong debate to salvage the lost Bengali pride?
While the popular call of 'Jago Bangali' may stir some Bengali blood to regain its lost glory, particularly among those staying outside West Bengal, the state per se is only conveniently bothered about the dwindling Bengali ego when it has a bonanza attached to it like an election.
By Shantanu Guha Ray
In a signature column last Sunday, Laxmi Ratan Shukla — nicknamed "The Owl" for his ability to remain awake for long hours in the night — lamented why no player from Bengal made it any of the Indian Premier League (IPL) clubs.
The former India all-rounder, who retired last December from all forms of the game, was - actually - venting his ire on Bengal's cricket coach, Sairaj Bahutule whom he had not liked ever since Bahutule assumed charge of the Bengal XI. More importantly, Shukla was — actually —  pointing a finger at the management of the game in his state under the current president of Cricket Association of Bengal (CAB), Saurav Ganguly.
It is common knowledge in Kolkata that Shukla has not loved his days in the Bengal cricket team ever since the former Indian skipper — helped largely with a push from state Chief Minister Mamata Banerjee herself — assumed the top slot at CAB. As expected, Shukla's potshot at Ganguly sank without trace and Bahutule did not even bother to comment.
So deftly, Shukla turned his column from a nightmarish Ranji performance to the standard What's-happening-with-Bengalis debate.
The debate is funny and, over the years, have acquired many titles, the most popular being Jago Bangali (it translates into Wake Up Bengali), which sparks up every now and then across Bengal, and in cities like Delhi which has a sizeable Bengali presence.
Yet, the slogan is a far cry from the Marathi Asmita debate that surfaces every time Maharashtra goes for an assembly poll. For the records, even the ruling Trinamool Congress and the opposition Left parties have never felt the need to stoke the The Future Bengali debate which continued to raised its head every now and then, only to disappear like the fish catcher black birds found in abundance lakes all over Bengal.
But of late, the issue of Bengali issue has become an interesting point of conversation in the politically-sensitive state, and among Bengalis outside Bengal.
Much before Shukla used the IPL wand to raise his point of view, the debate had surfaced some weeks ago when Mohun Bagan coach Sanjay Sen described his team's 0-6 drubbing in an AFC league encounter against a superior Shandong Luneng, as a "rude lesson". Sen told a reporter who had called him in China from Kolkata that the result shook him out of his "day dreams", showed him the standards of soccer in a state which once dominated whatever little football happened in India. Sen also remembered how Kolkata clubs have been blaming the Indian Soccer League (ISL) for destroying the very base of the game at home.
In China, the Chinese showed him how hollow was the base of football in Bengal. It was quite natural for Sen to return to his roots, asking the quintessential question: Where are you, O' Bengali, or Where is your once-classy soccer?
There were others who were waiting to jump into the race and push the debate to a higher level of argument. Among them were some of the big names in Bengal. At the recent Kolkata Book Fair, writer Amitava Ghosh, whose third volume of the Ibis trilogy, Flood of Fire, got positive reviews, was worried about the state of Bengalis in India, actually he was worried about the lack of big ideas from Bengalis. Ghosh, claimed those at the fair, was distinctly unhappy at the lack of new writers from the state. But he was not alone.
Giving him company was the legendary Amartya Sen, who has already blamed Bengalis for thinking too much about Netaji Subhas Chandra Bose and urged Bengalis to consider disappearance mystery of the iconic freedom fighter as a closed chapter. And then, in the same breath, he said he missed the "thinking Bengalis, the progressive Bengalis".
Sen's friends even argued that Bengal's biggest film production company, Venkatesh Films, was owned by Sreekant Mohta, a Marwari and Dhanantari, the biggest chain of medicine stores - it has a tagline Bangalir Gorbo, Bangalir Asha (which translates into Bengalis Pride, Bengalis Hope) - is also not owned by a Bengali. They argued how Shankar, Ehsaan and Loy performed at the closing ceremony of global Bengali debates in far flung America, they all sounded genuinely worried without offering a single solution to their crisis.
But raising the same point like Sen in faraway Delhi was Adhir Chowdhury, a Congress MP from Bengal who said his eviction from a government bungalow this month was only because "no one cares for Bengal, or for that matter, Bengalis at the Centre".
In the very city where Chowdhury lost his home, the Bengal Association, which often wonders why it is less powerful than the Tamil and Malayalee associations which gets cabinet ministers and top bureaucrats to light lamps with a flicker of a notice, routinely asks its members to push the Grow Bengali agenda without much success.
At a recent, daylong seminar, the association invited some big Bengali names, the list including veteran soccer player Chuni Goswami and Prasar Bharati CEO Jawhar Sircar, to talk on an overarching topic: Bengalis - Yesterday, Today and Tomorrow. The idea - two sessions spread over a lavish lunch of fish and chicken - was to understand whether Bengalis were lagging behind in areas they once dominated. Sircar said he was not worried about Bengalis lagging behind - the nation's First Citizen is a Bengali - but he did admit not many were following the language, a genuine problem for generation next Bengalis.
Goswami, on the other hand, was all at sea to explain why Bengalis were not even matching up to what he described as an unacceptable standard of football in India. He agreed cricket's magnetic pull was far stronger, there was more cash in the willow game and it was important to get more foreigners to make Indians (read Bengalis) learn football.
Probably, the ageing footballer had, actually, understood the futility of the debate.
Find latest and upcoming tech gadgets online on Tech2 Gadgets. Get technology news, gadgets reviews & ratings. Popular gadgets including laptop, tablet and mobile specifications, features, prices, comparison.
World
It would be deeply unsettling to see her flaunt her genetic and cultural connection with India, without making a sincere effort to understand its various truths and perspectives — most especially for someone who spoke recently of America's 'moral reckoning with racism'.
India
History is replete with biases and politics is pregnant with contradictions. Thus, the pursuit of innocuous history and pristine politics is not only factually erroneous but also intellectually untenable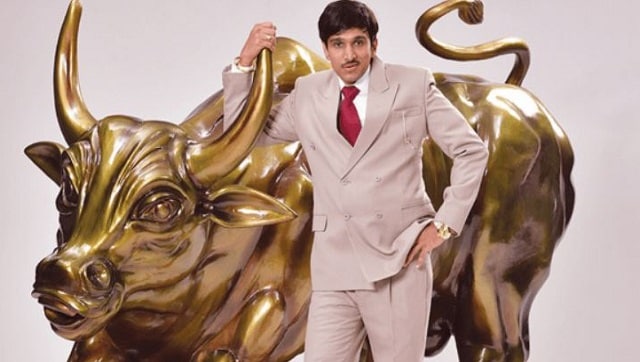 Entertainment
The last time Hansal Mehta reinvented himself he gave us films like Aligarh and Shahid. Post Scam 1992 and Chhalaang, I can't wait to see what Hansal 3.0 will bring us.