Shocked at senior leader's relationship, RSS shows him the door
RSS recently made its position on issues like live-in and homosexuality clear, when they said that such relationships are detrimental to moral values they stand for.
At its just-concluded Pratinidhi Sabha, the Rashtriya Swayamsevak Sangh (RSS) announced that one of its top leaders was removed from his post after going against the rule that pracharaks must be celibates.  
The Indian Express reported that KC Kannan, joint general secretary and therefofr third in the hierarchy of the organisation,  was removed from his post after he admitted to the leadership that he wished to go back to family life and look after his ailing father. However, according to reports, by then the leadership already knew about Kannan's relationship with a woman.
At the Pratinidhi Sabha, where the RSS also made its position clear on issues such as live-in relationships and homosexuality, the RSS said that such a relationship was an insult to the RSS institution of pracharaks. Kannan is the first leader to be removed from such a senior position.
Read the full report here.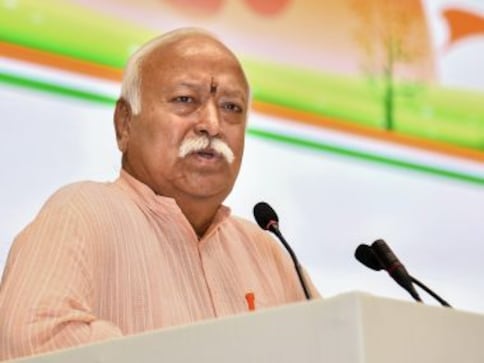 India
The word 'nationalism' can lend itself to different interpretations and could be equated with the words 'Nazism and Fascism' by some, RSS chief Mohan Bhagwat said on Thursday.
Fwire
RSS chief Mohan Bhagwat said the society should accept only "good things" coming out of the globalisation.
Politics
The RSS in Delhi pulled out all the stops to make Harsh Vardhan the CM, but its efforts underestimated the Aam Aadmi Party wave.