Shiv Sena puts up 'Chalo Ayodhya, Chalo Varanasi' posters ahead of Uddhav Thackeray's Uttar Pradesh visit
Shiv Sena secretary Milind Narvekar, a close aide of Thackeray who put up the posters, said the proposed visit is 'an important step in the country's politics'
Mumbai: The Shiv Sena Thursday put up posters with slogan "Chalo Ayodhya, Chalo Varanasi", two days after party chief Uddhav Thackeray announced he would soon visit the two key cities in BJP-ruled Uttar Pradesh.
Shiv Sena secretary Milind Narvekar, a close aide of Thackeray who put up the posters, said the proposed visit is "an important step in the country's politics".
In his recent interview to party mouthpiece "Saamana", Thackeray had announced his intention to visit Ayodhya to pay respects to Lord Ram.
The Uddhav Thackeray-led party is a constituent of the BJP-led National Democratic Alliance (NDA) governments at the Centre and in Maharashtra.
The Sena has often targetted the BJP for "delaying" the construction of the temple of Lord Ram in Ayodhya despite having majority.
Thackeray had recently said the BJP would once again rake up the emotive issue of the construction of the temple in run-up to the 2019 polls.
The Sena chief had also said that he would soon finalise the schedule for visiting Ayodhya and Varanasi. Prime Minister Narendra Modi represents Varanasi in Lok Sabha.
When contacted, senior Sena leader Sanjay Raut confirmed that Thackeray would visit Ayodhya and address a rally. "He would also visit Varanasi and participate in the Ganga Aarti and offer prayers at Kashi Vishwanath temple there," he said.
Raut, however, said nothing much should be read into the proposed visit of Thackeray to the BJP-ruled state. Thackeray's proposed visit also assumes significance given that no high-ranking Sena leader had visited Ayodhya in the recent past.
Though the Sena is a constituent of the government, the party had been critical of the BJP and the prime minister. The Sena had resolved to go solo in the future elections.
Political observers feel that the Sena might be preparing to contest all the 80 Lok Sabha seats in Uttar Pradesh in 2019. They feel that Thackeray's visit might be aimed at strengthening the party cadre in the northern state.
After the demolition of the Babri Masjid in December 1992, Sena patriarch (late) Bal Thackeray had remarked that if at all Shivsainiks had been at the forefront of the demolition then he would be proud of them.
However, he had never visited Ayodhya, contending that all the Hindutva forces did not unite under one banner.
Ahead of Palghar (ST) Lok Sabha bypoll held in May 2018, Thackeray had slammed Uttar Pradesh chief minister Yogi Adityanath for "disrespecting" Chhatrapati Shivaji by not removing his footwear while garlanding the portrait of the Maratha king.
India
Spread over more than 1,300 hectares of land, the Noida International Airport in Jewar is touted to be India's largest and its first phase is expected to be completed by 2024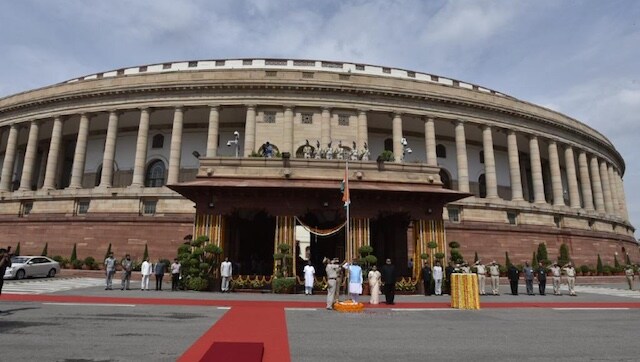 Politics
Opposition leaders also raised the issue of extended jurisdiction of the BSF in some states and TMC leaders are learnt to have raised the issue of MSP and disinvestment of profitable PSUs
India
Modi will kick start the beginning of the significant project on the concluding three-day 'Rashtra Raksha Samarpan Parv' event being organised by the Ministry of Defence (MoD) along with the government of Uttar Pradesh