Shiv Sena demands reservation for Dhangars, Kolis with Marathas; party claims state will become 'banana republic' if all communities protest
The Shiv Sena on Tuesday urged the Maharashtra government to give reservation to Marathas, Dhangars and Kolis, saying not doing so would make it a 'banana republic'.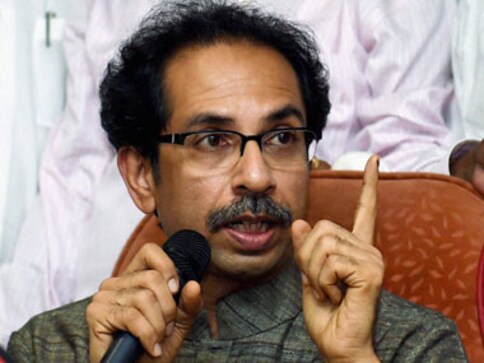 Mumbai: The Shiv Sena on Tuesday urged the Maharashtra government to give reservation to Marathas, Dhangars and Kolis, saying not doing so would make it a "banana republic".
The politically influential Maratha community, constituting around 30 percent of the state's population, has been agitating to press its demand for reservation in jobs and education.
Once the Maratha community is given reservation, others will come out on streets and a new problem will crop up, the Shiv Sena, an ally of the BJP, said in an editorial in party mouthpiece 'Saamana'.
"Hence the government should take a decision on demands of all communities simultaneously. The BJP had, in any case, promised reservation to Dhangars before elections," the Marathi publication said.
If all these communities come out on streets and demand reservation one by one, Maharashtra will, in no time, become a "banana republic," it said.
The state should unanimously pass the resolution of giving reservation to Marathas, Dhangars (shepherd) and Kolis (fisher-folk) and send it to the Centre for approval, else the state will have to suffer, it said.
"People today are coming out of the delusion that Prime Minister Narendra Modi is a reincarnation of Lord Vishnu and the chief minister is 'Devendra', who has a magical stick in his hands," it said.
Five people have so far died even as protesters resorted to violence during the agitation by Marathas for quota in government jobs and education.
"Like in case of the Maratha community, blood was spilt for the Ram temple as well, but it has not been constructed till now. The matter went to the Supreme Court where it is left hanging. Matters of faith can't be decided by courts," the Sena said.
Similarly, the issue of Maratha reservation is not an issue of rules and regulations anymore but an issue of the community's survival, it said.
The issues of survival cannot be decided by courts and it needs a "56-inch government" to do so, it said in a veiled dig at Modi.
The Shiv Sena said waiting for the report of the Backward Classes Commission is a tactic to buy time. Reservation can be given without the report as well.
The question that has arisen is not just for Marathas, but also for Dhangars and Mahadev Kolis.
The government worked to provide employment to people and to ensure their survival needs. Social unrest would have developed, but the only thing done to please a community was to give a position to a community leader in the government.
The BJP engaged in social engineering to calm down minds. Ramdas Athawale, Mahadev Jankar were made ministers.
Vikas Mahatme was sent to the Rajya Sabha. Sambhaji Raje too was made an MP, the Sena said.
The current agitation is not in the hands of political leaders anymore and has been taken over by masses. Hence, the government should not adopt the policy of "buying people out", it added.
Athawale, a Dalit leader and chief of the Republican Party of India, is a minister in the central government.
Jankar of the Rashtriya Samaj Paksha is an MLC and a minister in the Devendra Fadnavis-led Maharashtra government.
Mahatme is a BJP leader belonging to the Dhangar community.
Raje, a BJP leader and descendant of Maratha king Chhatrapati Shivaji, is a member of the Rajya Sabha.
Find latest and upcoming tech gadgets online on Tech2 Gadgets. Get technology news, gadgets reviews & ratings. Popular gadgets including laptop, tablet and mobile specifications, features, prices, comparison.
India
Over 20,000 people were evacuated to safer places in three districts of Solapur, Sangli and Pune while Mumbai witnessed water-logging in many areas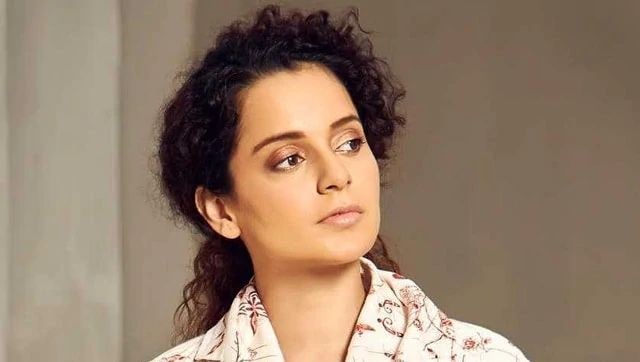 Politics
A day after the Maharashtra CM took on the actor over her remark equating Mumbai with PoK, Ranaut said opportunities that Mumbai offered belong to everyone and both the Himachal Pradesh and Mumbai were her homes.
Politics
Khadse's exit was a long time coming: From being pipped by Fadnavis in the race to chief minister's chair in 2014, to becoming number two in cabinet, Khadse finally hit his lowest when he even failed to secure a ticket for himself in the 2019 polls