Sheikh Hasina's return as Bangladesh PM augurs well for India unless she decides to use China card to get the best deal
Sheikh Hasina's hat-trick shows that the leader has no lack of shrewdness or intelligence. Certainly, she's not going to annoy New Delhi who sits just across her borders. Quite understandably, she could also use the China card to get the best deal for herself.
The new year started on a good note for Bangladesh prime minister Sheikh Hasina. No Bangladeshi leader has ever won a third term, and with a reported eighty percent of the vote, Hasina should be the most comfortably placed leader in South Asia.
As opposition, especially the Bangladesh Nationalist Party charged Awami League with rigging the elections, reports said that Hasina won with an astounding vote count — 1,000 times more than all her rivals put together. Calls for a re-election have already been rejected by the Chief Election Commissioner KM Nurul Huda. Violence and intimidation have been reported, however, it is also a fact that Hasina and her party have themselves been victimised when out of power. In Bangladesh, there's no mercy shown and no quarter expected.
Hasina has, however, been more systematic and efficient in this roundabout of repression. At least, 300,000 cases are said to have been filed against the Opposition. Clearly, she was taking no chances.
To those who observe Bangladeshi affairs, the win was hardly a surprise. For one, voters hardly remembered the earlier BNP and Jamaat-e-Islami partnership with any affection. Nor are they likely to sympathise with the Opposition for rising violence and hartal calls which have reportedly caused losses to the garment industry alone of about Bangladesh taka (BDT) 8.4 billion. Worse, a rising number of attacks by the Islamic State and al-Qaeda in South Asia which culminated in the attack on the Gulshan café, shocked the country, particularly when arrest in the case seemed to lead to the student wing of the Jamaat-e-Islami, among others.
A second reason that voters seemed to favour incumbency was that under Hasina, the country has undoubtedly done well for itself. The World Bank called its progress "remarkable". Bangladesh is one of the ten fastest growing economies in the developing world, and the Bank's latest report states that the economy is likely to remain resilient over the near term, with strong domestic demand and structural transformation. But others point out that the growth is only benefitting the rising number of the super rich in the country. At the bottom, there is continuous distress and therefore an undercurrent of potential violence that should worry neighbours and friends alike.
The Modi government with its "neighbours-first" policy has gone out of its way to befriend Bangladesh. Cooperation touched a new high with five projects launched in first ten days of September — including,  the 126-km-long India-Bangladesh petroleum pipeline that will connect Siliguri with Parbatipur in Bangladesh as part of the government's plan of connecting not just roads but product pipelines. The ground-breaking ceremony for the Dhaka Tongi Jaydepur railway line was also held just before elections. The slew of projects announced by India also include railway projects linking Tripura to Bangladesh. There are also new agreements on coastal shipping that marks an important field of cooperation. There's no doubt that Delhi would far rather Hasina continued, than an iffy coalition.
While the bonhomie is evident, the troubling factors are not but they exist nonetheless. The failure to resolve the Teesta water sharing issue is the obvious one, which Modi said would be resolved "soon". Other less obvious ones are the continuing rise of radicalism in Bangladesh. While a spate of arrests of Bangladeshis in the UK, Singapore and India, among others, point to recruitment into the Islamic State, the most visible evidence of an increasing right-wing undercurrent is Hasina's own propitiation of the right-wing Hezafat-e-Islam, a powerful pressure group comprising teachers and heads of several madrassas in Chittagong, and led by the director of the Hathazari mosque Ameer Shah Ahmad Shafi.
In 2013, it virtually brought Dhaka to a halt after a spate of protests. Suspected earlier of being in cahoots with the Opposition, Hasina chose to patronise with the group in its entirety. On 4 November, she announced the recognition of Quami madrassa Dawra-e-Hadith degrees as equivalent to a masters degree at a grand ceremony. This was promised much earlier in 2017, but the recognition, which came just before the elections, was a shrewd move and leaders of Hefazat promising they would vote for Hasina did not help matters much. As she is voted to power for the third consecutive term, Hasina will have to fulfill poll promises which include provisions like death for blasphemy, and declaring Ahmediyas as non-Muslims.
The government has also announced its intention of building an Islamic University and some 560 model mosques, most of which is to be funded by Saudi Arabia. As her new term unfolds, the prime minister will have to deliver on these promises. Bangladeshi media quoted official sources and said that at least 14 lakh students are studying in 14,000 quami madrassas. That's a group readymade for trouble on the streets.
Then there is the in-your-face Padma bridge across the Ganges, and built with Chinese money, as part of the $30 billion promised to Bangladesh by China. The Financial Times quoted local sources indicating that when private investment is added, total investment rises to about $42 billion. China also bought a 25 percent stake in the Dhaka Stock Exchange. More is in the offing. That's reason enough for Delhi to hold Dhaka close, and ensure that it doesn't slip into a morass of debt, apart from the inevitable rise of Chinese 'influence' — which essentially means buying up the political elite.
Hasina's hat-trick shows that the leader has no lack of shrewdness or intelligence. Certainly, she's not going to annoy New Delhi who sits just across her borders. Quite understandably, she could also use the China card to get the best deal for herself. The challenge for Indian diplomacy is to reduce the value of that card, already singed by reports of economic collapse of China's friends in various parts of the world. Now, it remains to bring in Delhi's own friends and allies to implement the promises of "transparent, fair and open investment" that they have together inked at all those exotic locations abroad.
Hasina may be back. But that's less than half the battle won.
World
'It will be difficult, if not impossible, for Pakistan to control the Taliban and other militant groups in Afghanistan as the country spirals into a civil war'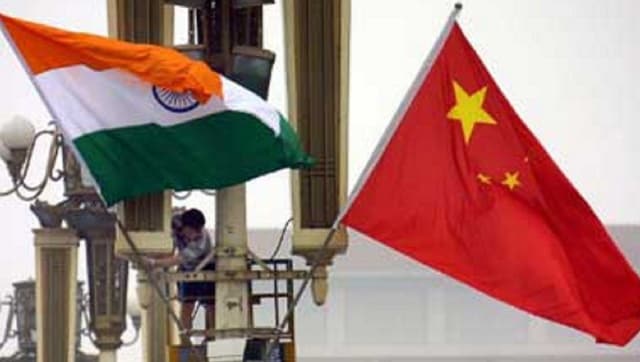 India
Notwithstanding the fire and brimstone response from Beijing, New Delhi should gradually aspire for a more normalised, cooperative and rational relationship with Taiwan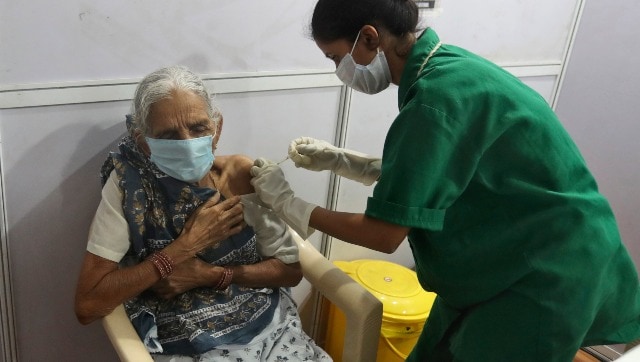 India
Vaccine hesitancy has been compounded by the ongoing experience of surviving in the COVID-19 pandemic and the associated uncertainty