Sheena Bora case: Peter, Indrani Mukerjea and Sanjeev Khanna charged with murder
A Special CBI court in Delhi is all set to frame charges against Indrani Mukerjea, Media baron Peter Mukerjea and Indrani's former husband Sanjeev Khanna for the murder of Sheena Bora.
A Special CBI court in Delhi has framed charges against Indrani Mukerjea, Media baron Peter Mukerjea and Indrani's former husband Sanjeev Khanna for the murder of Sheena Bora, reported NDTV. According to CNN News18, Indrani, Peter Mukerjea and Sanjeev Khanna have been deemed guilty of the murder and criminal conspiracy and the case will be taken to trial. On the same day, the drama took a new turn, as Indrani reportedly filed for divorce from Peter, reported Times Now.
Mumbai: Special CBI court to frame charges against Indrani Mukherjee and others in Sheena Bora murder case

— ANI (@ANI_news) January 17, 2017
The CBI has been arguing that Indrani killed her daughter Sheena over a property dispute, with the help of ex-husband Sanjeev Khanna and her driver Shyamvar Rai. The former Star India CEO and media baron Peter Mukherjea is also an accused in the murder as he was apparently knew the plot to kill Sheena but kept silent while Rai has now turned approver, the report further noted.
The plot thickened as media reports suggested that Rahul Mukerjea, son of Peter from an earlier marriage was in a relationship with Sheena, much to the chagrin of both Peter and Indrani. According to investigators, this could have also been a motive behind the murder.
Sheena (24) was strangled in a car in Mumbai on April 2012 allegedly by her mother Indrani Mukerjea, Indrani's former husband Sanjeev Khanna and her former driver Shyamvar Rai. Sheena's body was then dumped in a forest in neighbouring Raigad district. Between 2012 and till the time her body was found, it was thought that Sheena had relocated to the US, after Indrani had told the cops so, the Mid Day reported.
There had been two charge sheets filed in the case so far. According to the first charge sheet filed on 19 November 2015, the CBI had named Indrani, Khanna, and Rai as accused in the case. The trio was arrested in August last year after Rai spilled the beans while he was being interrogated in a case pertaining to illegal possession of arms.
The second charge sheet was filed on 16 February 2016 against Peter for his alleged role in the murder plot, who was arrested on 19 November last year.
Peter was the chief executive officer of Star India network from 1999-2007. Peter and Indrani got married in 2002. After leaving Star in 2007, Indrani established news channel INX News, and Peter managed its two channels, 9X and 9XM. Peter and Indrani exited the company in 2009.
With inputs from PTI
Find latest and upcoming tech gadgets online on Tech2 Gadgets. Get technology news, gadgets reviews & ratings. Popular gadgets including laptop, tablet and mobile specifications, features, prices, comparison.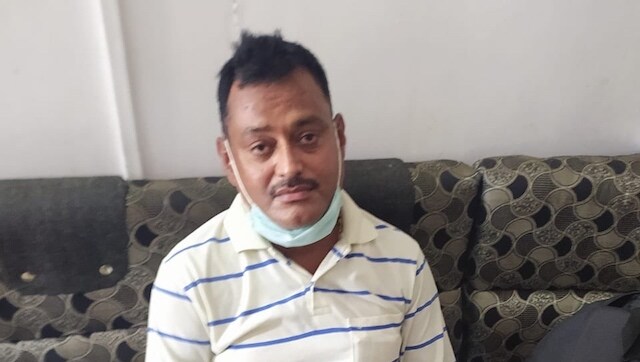 India
Notorious gangster Vikas Dubey was caught in Ujjain district on Thursday around the same time two of his close aides were killed in separate encounters in Uttar Pradesh.
Lifestyle
Our weekly roundup of books that should be on your radar.
Entertainment
Viola Davis spoke about the inequality in wages during an interaction with journalist Tina Brown at the 2018 Women in the World summit.