Sheena Bora muder case: Driver Rai wants to tell all, seeks to turn approver
Key accused Indrani Mukerjea's former driver Shyamvar Rai on Wednesday told a special CBI court that he wants to turn approver.
Lending a new twist to the sensational Sheena Bora murder case, key accused Indrani Mukerjea's former driver Shyamvar Rai on Wednesday sought to turn approver, saying he wants to "disclose all truths" as he had taken part in her killing by strangulation.
The development came after Rai, an accused, wrote a two-page letter to the court a week before, seeking pardon in the case while stating that he wants to reveal the truth.
He had said that he wishes to narrate the entire sequence of events in the case.
He wrote saying that he wants to turn approver, CNN News 18 reported. This means that he could reveal inside details of how the conspiracy to commit the murder was hatched, in exchange for being protected for prosecution in the case.
When Special Judge HS Mahajan called Rai in the box on Wednesday, he said, "I am aware about the acts connected with the commission of the offence."
The judge questioned Rai if he had written the letter from the jail to which he replied in the affirmative.
When the judge asked how Rai knew about the incident, he replied, "I was present at the time of murder and was a participant."
He also told the court that Sheena was killed by strangulation.
He also told the court that he was under "no pressure, threat or coercion" to reveal the facts in the case and was "repentant" for his act.
The court directed CBI to file its reply on 17 May over Rai's plea to turn approver in the case.
It also asked Thane Jail Superintendent and Thane Police Commissioner to ensure that Rai is produced in the court on the next hearing.
Indrani, her husband Peter Mukerjea and her former husband Sanjeev Khanna were present in court as Rai's statement was being recorded.
However, their lawyers said that even if the court accepts Rai's plea and makes him an approver, their case won't be affected.
"Its not CBI's case that Rai ever communicated with Peter during the course of murder and there's no evidence against him," said Peter's lawyer Mihir Gheewala.
Khanna's lawyer advocate Shreyansh Mithare also echoed the same view and said that this new development won't have any impact on their case.
While Indrani's lawyer Mahesh Jethmalani refused to comment on the fresh turn in the case, saying he will first have to go through the statement of Rai.
Meanwhile, a Mumbai court on Wednesday extended the judicial custody of Indrani, Peter, Rai and Khanna till 17 May in connection with the high-profile murder case, Zee News reported.
Rai was the first accused to be arrested in connection with the murder case in August 2015.
Two days ago, the court had castigated Thane jail officials for failing to produce Rai before the court and had warned of contempt proceedings while directing them to bring him Wednesday.
Rai has been a crucial link to the entire murder case. Arrested for possession of unlicensed firearm, it was him who told the police about the murder.
In October 2015, Rai had put forward an application to the court saying he is willing to tell 'the truth' in relation to the Sheena Bora murder case.
24-year-old Sheena, daughter of Indrani from an earlier relationship, was allegedly strangled in a car and her
body burnt and dumped in a forest in Raigad in April 2012.
Indrani, her former husband Sanjeev Khanna and Rai had allegedly strangled Sheena inside a car. The crime, which came to light in August, is allegedly linked to certain financial dealings.
On 19 November 2015, Peter Mukerjea, media baron and husband of Indrani, was also arrested for his alleged role in the murder case. He has been kept at the high-security Arthur Road Jail in Mumbai where Khanna and Rai are also lodged.
While Peter, Khanna and Rai are lodged in Arthur Road prison, Indrani (43) is in Byculla womens' jail.
With inputs from PTI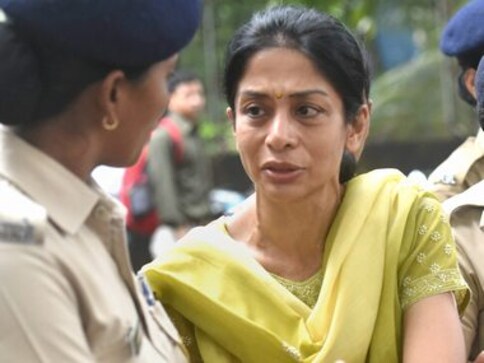 India
Indrani Mukherjea—prime accused in the Sheena Bora murder case—has criticised her husband Peter for his "two-faced behaviour", media reports said on Wednesday.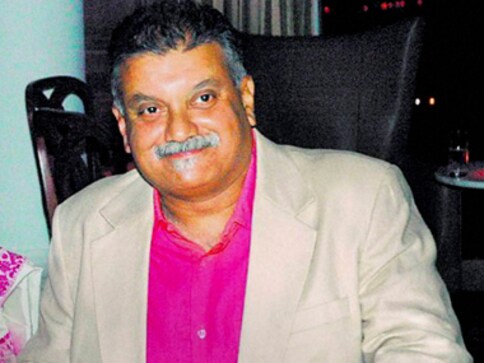 India
A special CBI court which is conducting trial in the Sheena Bora murder case on Saturday allowed former media baron Peter Mukerjea's plea seeking to examine approver Shyamvar Rai's mobile phone.
India
A special CBI court on Wednesday reserved its order on the interim bail sought by Indrani Mukerjea, prime accused in the Sheena Bora murder case, to conduct post-death rituals of her father.