Shashi Tharoor's call for special foreign service examination begs the question if diplomats are passé
Rather than starting a special Indian Foreign Service examination as called by Shashi Tharoor, India may do well by starting call centres who can actually help citizens and that too at a fraction of the cost
If there is anything imperial left over from the colonial past it is the diplomatic service. Shashi Tharoor wants to raise its standard and have a special examination for it so we can make it even more elitist than it was under the fading umbrella of the Indian Foreign Service imprimatur. His argument is that the examination should concentrate more on foreign affairs and language skills and the candidates should display a different bend of mind. Fair enough and makes sense if we need them at all.
Why not just disband their excellencies, send them packing and maintain simple offices for offering 'consular' services and documentation facilities along with support when a citizen gets into hot water. A bureau that serves as a representation for fellow citizens living in foreign lands without all the tinsel and feathers.
Seeing as how we are now in an age of saturated audio-visual intrusion and also a few hours away from each other let every nation have a desk at home which deals with each region...they already have them in Delhi. The Asia desk, the Mid East desk, the Moscow desk and Shashi's Twelve or twelve hundred silver-tongued chosen ones can sit there, keep the global lines of communication open and then take the metro home, a sort of upgraded call centre.
You might find this laughable but look at the upside. The savings in real estate and the substantial costs of maintaining diplomats across the globe would be immense. The huge palaces for the embassies and the consulates and residences that the government pays for, the cars and the flights and the retainers and the support staff come to a sizeable sum.
Just the party circuit and the bill for entertaining would be worth a king's ransom.
If one is truly serious, do we really need this service and the price tag for the achievements recorded? Sushma Swaraj seems to be doing more good on her own through a single tweet than ten diplomatic missions. For example, take Kulbhushan Jadhav who is stuck in Pakistan. They (Pakistan) won't even let the consulate meet him.
Donald Trump showed how diplomats are passé in their present form when he directly called world leaders without letting his embassies know.
Don't get me wrong. I am not saying every nation is an island and shouldn't be in contact. We just need to reorient the diplomatic concept as it exists and make it more 21st century without the inordinate expense and the royal cast it is given by privilege and perks.
What would happen if it was genuinely downsized?
Diplomatic immunity would be a thing of the past and all those secret pouches and bags would also be open to checks.
Diplomats would have to stand in line at airports and all this reciprocal stuff of this global and exclusive club would be a thing of the past.
What does the old system achieve when it can be pre-empted by the political entities? Let the new era have business talk to business, finance talk to finance, security and police agencies talk to their counterparts. Open trade offices, have official tourism centres and let professionals do the job in a more effective and productive manner and with less red tape.
It is not as though diplomats on the turf have stopped wars or crime or ushered in peaceful eras. In fact, they have often caused misunderstandings. We have 55 current hot spots and according to UNHCR 65.5 million displaced people. Not exactly a sterling record.
No one really cares about their missions except when they need paperwork and few feel that they will be of any help in crisis. The UK dropped 30 missions between 2005 and 2015 and used that money to expand its science and innovation initiatives. The skies did not fall.
And there exists a huge credibility gap between the movies and the James Bond type 'deep-lomacy' whree olives in martini intrigue on the one side and the stodgy slow lane actuality of an average consulate or embassy on the other. You can have half the Indian cabinet tweeting and WhatsApping an issue long before the ambassador has even got the message let alone the permission to comment in the dreary diplo-speak.
Even the recalling of the Ambassador in a moment of hostility has lost its edge. Sure, take him and one empty house, and let's turn it into a hotel.
There has to be a balance between exorbitant luxury in a world blasted by poverty and political gain that is not particularly dramatic.
World
The UNICEF letter reminded the G7 nations the virus sees no borders and with the mutating strains, people will be safe only when everyone has access to vaccines.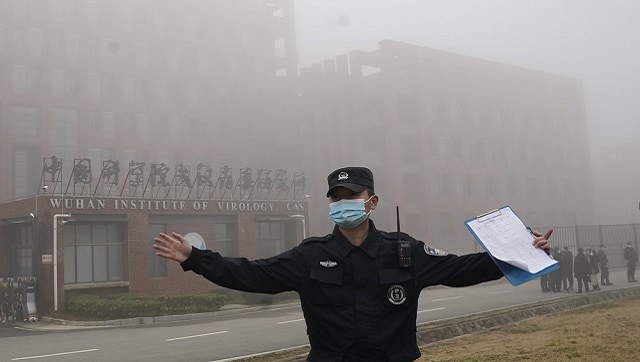 Blogs
The probe must look at how every single check and balance across every single global health institution got homogenised and drew from the same merry-go-round of medical-bureaucrats.
India
India has a voracious appetite for oil. Indeed, New Delhi is the world's third largest consumer of black gold (after the big boys United States and China