Shah Faesal's 'Rapistan' tweet, govt response sparks off conversation on conduct rules for bureaucrats in India
Many have come out in support of IAS officer Shah Faesal, defending his freedom of expression while questioning the government's decision to reprimand him.
Jammu: When 2010-batch IAS officer Shah Faesal took to Twitter on 22 April to share his thoughts on rape culture, he might not have thought about the repercussions the tweet would later cause. Faesal, who is the only Kashmiri to top the civil services examination, was issued a notice by General Administration Department for misconduct as per the All India Services (Conduct) 1968/All India Services (Discipline and appeal) 1969 over the following tweet:
"Patriarchy+Population+Illiteracy+Alcohol+Porn+Technology+Anarchy = Rapistan!", which he posted on 22 April.
Between then and 10 July, when Faesal posted the notice sent by Department of Personnel & Training (DoPT), he had also commented on Twitter over government policies relating to service and cadre allocations to IAS officers and on lateral entry to professionals as joint secretaries.
The notice also mentioned that DoPT has asked the state government to initiate an action against Faesal and inform the Centre of the action initiated.
On 10 July, Faesal — who is currently on leave from the state government and is an Edward S Mason fellow at the Harvard University in the United States — shared a copy of the notice on his social media accounts with the caption: "Love letter from my boss for my sarcastic tweet against rape-culture in South Asia. The Irony here is that service rules with a colonial spirit are invoked in a democratic India to stifle the freedom of conscience. And yes this is not a stunt. I'm sharing this to underscore the need for a rule change for the changing times."
Speaking to News18, Faesal said, "Losing job is a small risk for the debate I'm trying to have."
Many came out in support of Faesal including former Jammu and Kashmir chief minister Omar Abdullah, who questioned the government's decision on Twitter.
Looks like DOPT is determined to chase @shahfaesal out of the civil services. The last line of this page is shocking & unacceptable where they question Faesal's "integrity & honesty". How is a sarcastic tweet dishonest? How does it make him corrupt? https://t.co/6MdUBvC71p

— Omar Abdullah (@OmarAbdullah) July 10, 2018
Not the first IAS to be reprimanded
This is not the first time an IAS or IPS officer has been reprimanded by the authorities for airing personal opinions on a public platform. In 2016, the Chhattisgarh government issued a show cause notice to IAS officer Alex Paul Menon for his controversial tweet saying: "Is there a bias in India's legal system with 94 percent of Indians on death row bejng (sic) either Muslim or Dalit.? #jusaskin".
Menon was transferred from Balrampur after locals staged a protest against him for sharing articles in support of JNU Student Union leaders.
Speaking on the condition of anonymity, an IAS officer from Jammu and Kashmir cadre tried to explain the situation. "There are certain guidelines which every civil servant should adhere to as they are seen as role models by virtue of the position they hold. They should maintain the dignity of the position," the officer said, adding that though we enjoy certain rights like freedom of speech in a democracy, the rights are not absolute and come with certain riders.
"Saying something which spoils the image of the country globally is not expected from a civil servant. Whatever Faesal has said or written could have been his personal opinion and if he was so keen to address those issues, he could have done it at a proper platform and not by vomiting it on social media. Instead of explaining his position to his bosses, he has once again violated the service norms by posting an official communication issued to him by his seniors on social media. These official documents are confidential in nature and any official conversation between two officials should not have been posted on social media," the officer said.
Another Jammu and Kashmir cadre IAS officer pointed out that there is a mechanism for grievance redressal and it does not include going public on all issues. "The IAS in question has every right to speak but that should not be at the cost of the integrity of position he holds," he said.
What do the conduct rules say?
Faesal's opinion over "service rules with a colonial spirit in a democratic country" can spark a debate over existing regulations in the civil services. Under the conduct rules for IAS/IPS officers, three sections can obstruct the freedom of expression of the civil servants to a certain degree.
While Section 6 allows an officer to publish his book, write articles and engage in a discussion on electronic media platforms without requiring prior sanction from higher officials in the government, there are two limitations. Such write-up, contribution or engagement should be held in the bonafide discharge of the officer's duties and they should make it very clear that the views expressed by them are their own and have no government affiliation.
Section 7 bars any criticism of any recent or current policy or action of the central or state government. It reads: "No member of the Service shall, in any radio broadcast or communication over any public media or in any document published anonymously, pseudonymously or in his own name or in the name of any other person or in any communication to the press or in any public utterance, make any statement of fact or opinion, which (i) has the effect of an adverse criticism of any current or recent policy or action of the central government or a state government; or which (ii) is capable of embarrassing the relations between the central government and any state government; or which (iii) is capable of embarrassing the relations between the central government and the government of any foreign state."
Lastly, Section 9 deals with the unauthorised communication of information. It disallows an IAS/IPS officer from communicating directly or indirectly, sharing any official document or credential information with any civil servant or any other person unless he is authorised to do so by the rules. However, an important exception to Section 9 records that an official document or information can be passed on to any other person unless there is a general or special government order.
A provision in the conduct rules gives some immunity to senior officials when they speak to media or even share information or documents with them. However, there is no provision for a serving IAS officer to write an article that involves criticism of the government or its policies, either by his name or using a pseudonym. Failure to adhere to these norms can often result in retribution.
Take the example of Jammu and Kashmir cadre IPS officer Basant Rath, who had been issued a warning by MHA Police-I Division on 29 August, 2017, for his articles on news websites. In a letter to Chief Secretary BB Vyas, MHA Police had accused Rath – a 2000-batch officer – of violating the All India Service Rules and had urged the Mehbooba Mufti government to take "action' against him.
The MHA had initially ordered a "discreet inquiry" by the Intelligence Bureau against Rath in 2016-17 for violating service rules by writing some articles which appeared in The Wire. According to the MHA, Rath had written 12 objectionable articles until 29 August, 2017, including 10 for The Wire and two for The Indian Express.
'No bar on expression'
Umesh Saigal, IAS officer from 1964 batch, who retired as Secretary to the Government of India in 2001 and worked as chief secretary to Delhi government between 1998 and 2000, said the conduct rules for bureaucrats do allow expression in literary or artistic forms through articles, books and films, while also restraining them from commenting in any way that is critical of the government or its current policies.
The responsibility of the designation that one holds as a bureaucrat also demands a certain decorum in the expression of views and opinions, Saigal said, agreeing to the Union government's stand that Faesal's first tweet was in violation of the conduct rules.
However, not all IAS/IPS officers are pulled up for their comments on social media. Vijaita Singh, a journalist working with The Hindu, on Tuesday questioned the freedom granted to IAS officer Sanjay Dixit, who has been accused of promoting enmity between different groups on grounds of religion. Singh also attached a few screenshots of Dixit's tweets.
The author is a Jammu-based freelance writer and a member of 101Reporters.com, a pan-India network of grassroots reporters.
Find latest and upcoming tech gadgets online on Tech2 Gadgets. Get technology news, gadgets reviews & ratings. Popular gadgets including laptop, tablet and mobile specifications, features, prices, comparison.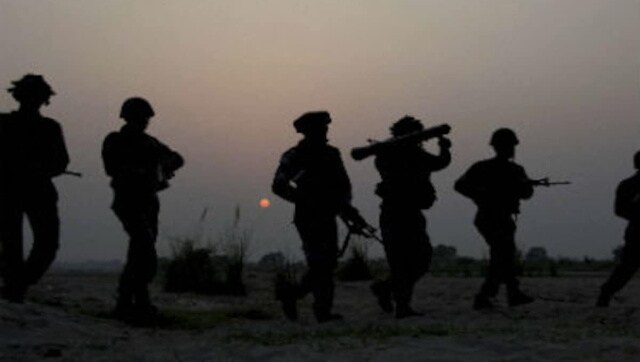 World
Unlike Israel, India has not worn its successes in secret missions on its sleeves
India
The names were made public by the J&K administration in accordance with a 9 October directive of the J&K High Court which declared the Roshni Act 'illegal, unconstitutional and unsustainable' and ordered a CBI probe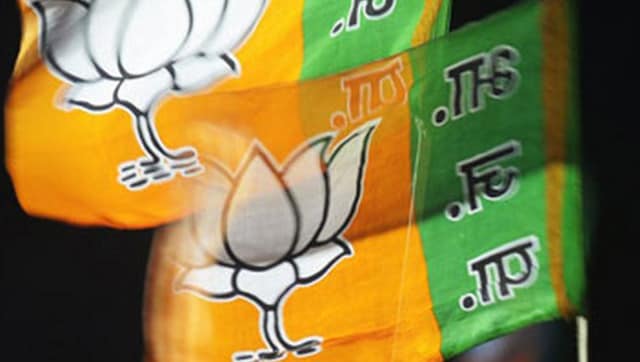 Politics
The party said that if voted to power, it will reserve 100 percent government jobs for locals, apart from introducing a policy for full-scale development of the industrial environment